Have you ever wondered how your yoga teachers got their jobs? Or toiled with the idea of becoming a yoga teacher yourself? 
Absolutely anybody can become a Registered Yoga Teacher, by completing a Yoga Teacher Training... but what does it even mean to do a YTT, or be a RYT?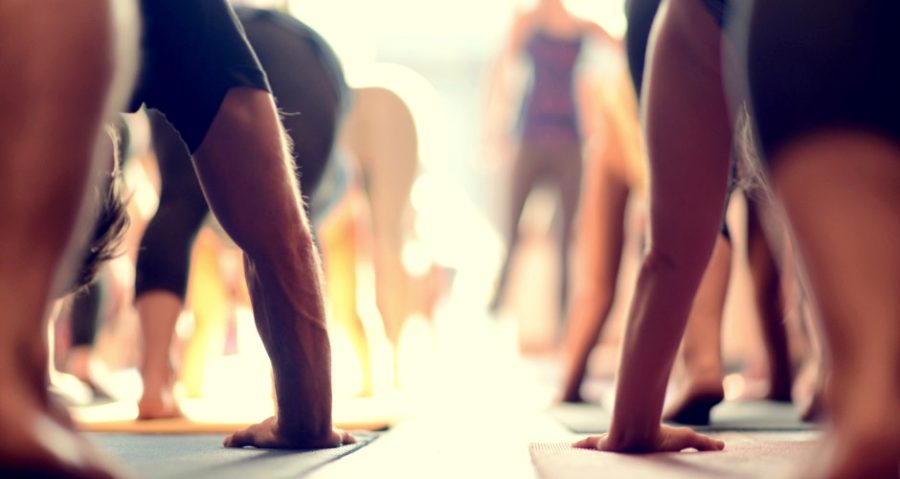 How to become a (good) yoga teacher...
FROM YTT TO RYT
All over the world, "Registered Yoga Teacher" is the recognised standard for being a #legit yoga teacher, and the way to earn it is to successfully complete a Yoga Teacher Training.

The best YTT program for you will be the one that focuses on your preferred type of yoga (Hatha, Vinyasa, etc.), and provides the depth of study you want (200, 300, or 500 hour programs). You can choose a program that is held on weekends, or a program that is full-time throughout weekdays. Ultimately, the duration of your course will depend on how many hours you choose to be RYT-certified for (e.g. RYT200).
TOPICS COVERED IN A YTT
There will be differences in how your curriculum plays out depending on the organisation hosting your YTT and who your teachers are, but the standard categories are...

Techniques, Training and Practice - postures, breathing techniques, meditation, other traditional practices 
Teaching Methodology - communication skills, understanding student needs, modifications for postures
Anatomy & Physiology - mechanics of the human body in relation to yoga
Yoga Philosophy, Ethics and Lifestyle - traditional philosophies of yoga, elements of a yogic lifestyle, ethical standards for teachers
Practicum - your own yoga practice and practice leading a class
TAKING ON TEACHING... AND WHERE WE STAND.
All Yoga Movement teachers are RYT, but also have to pass our own YM Teacher Training process to be part of the #ymfam. Why?
As any student knows, a teacher can make or break your entire experience on the mat... and while a YTT certifies you've spent X hours memorising the foundations of being a yoga teacher, we don't believe it guarantees a RYT is a GOOD teacher. When it comes to the things we value most -  being positive, clear in instruction, knowing the fine line between demo-ing and showing off, starting and ending class on time, and so much more - we make sure our teachers are better than what's expected of a RYT. 
We're not saying don't do it - every one of our teachers and loads of our staff have gone through the process. Aside from getting intimate with teaching foundations, you'll also walk away with new friends, better understanding of your own yoga practice, and even open up a new career path... 
But we do encourage anybody who's dabbling with the idea to carefully weigh the pros and cons... there is the serious time commitment, costs average $3,000- $7,000, and at the end of the day, it will take going through the process to know if in fact it will make you a GOOD yoga teacher.