If you're into food that looks as good as it tastes, you might have already found your way to @Chockywoky on Instagram or her site. As of today, Charlie's tempting shots and recipes have a whopping following of 54.3K foodies!

One day after a Hot Core class, Charlie stayed back to share some home-made cookies with YMers, and when we put two and two (i.e. low-key-Charlie and high-profile-Chockywoky) together, we were shocked! So we met again for less sweaty lunch at Punch, and got to know her by eating in her shoes for a day!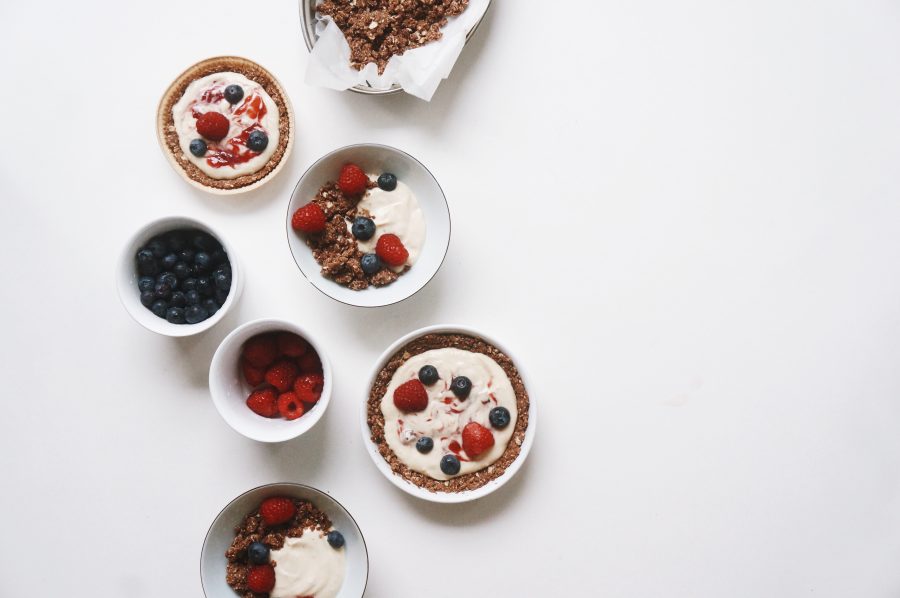 Chockywoky's Cacao Tarts/Crumble with Peanut Butter Mouse
First of all, Charlie, what is "Chockywoky"?
Haha, it's a little silly! I don't want everybody to know my full name, but if you already know it, you see it hidden in plain sight in the word.

Very sneaky! If you're more private, what inspired you to start sharing your work online? 
I've always cooked at home for my family, and there's just three of us but the recipes I was following were always to serve four or more. So I started creating my own recipes... I wanted smaller batches, and recipes that didn't require making a total mess of the kitchen. Then, in 2014, I started to share my own single-serve recipes on Instagram.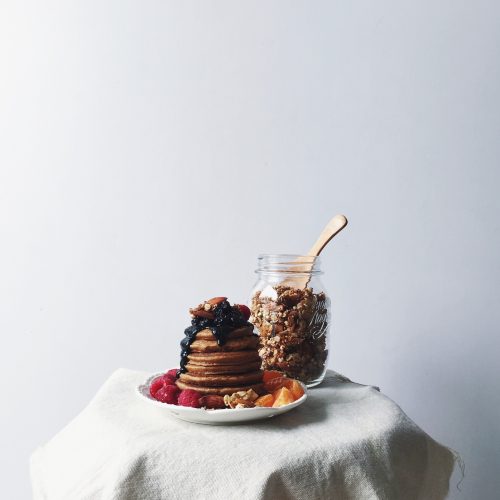 For the love of food...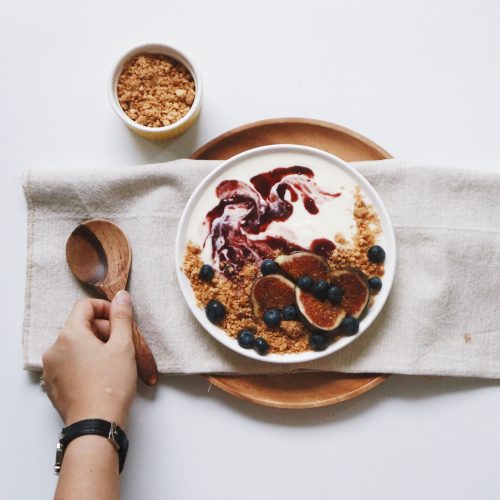 ...eat!
Your IG feed is drool-worthy! How do you get the perfect food shot?
My photography wasn't always so aesthetically appealing in the beginning! I started shooting my own creations at home on A4 paper... then A3, A2, then eventually on big boards! Now I've started going out for meals more than following my own recipes. Lots of places make the food look picture perfect, so my camera is always with me and ready to shoot! 
You have an awesome play-on-words tagline - how did you come up with "For the love of food, eat!"?
The little phrase stemmed from when I was at an event hosted by Underscore at Plain Vanilla where I met all these really inspiring women. It was catered with this whole spread of baked goods, and literally everyone went back for seconds (and thirds!). It was a rousing moment for me, especially in a culture where people shun desserts and sweets in the name of "dieting". It really made me appreciate the concept of eating simply for the joy and pleasure of good food, and as such, embodies the meaning of the phrase.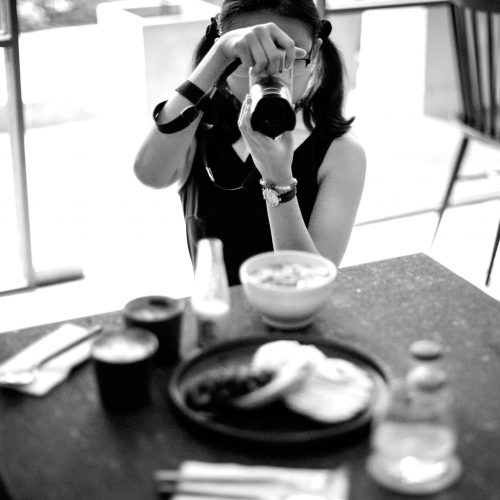 From behind the scenes...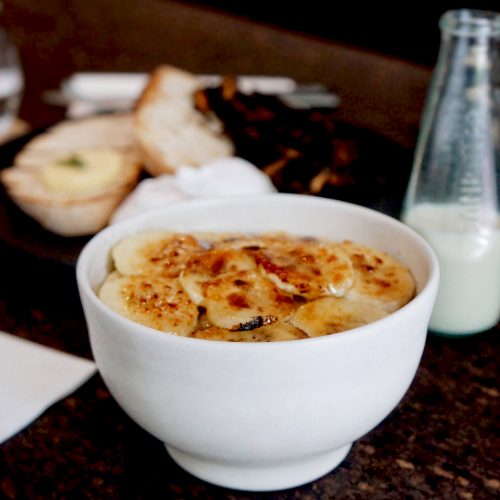 ... to on your feed!
So you've evolved from single-serve recipes to showcasing the best out there... will there be a next step?
I started off through Instagram, and now have my blog as well, and I'm quite happy with where I'm at. I like the balance I have right now in my life. If anything, I'm trying to focus on the arts and getting into New York University. I do really love the arts, and I'm trying to figure out how to continue pursuing them there.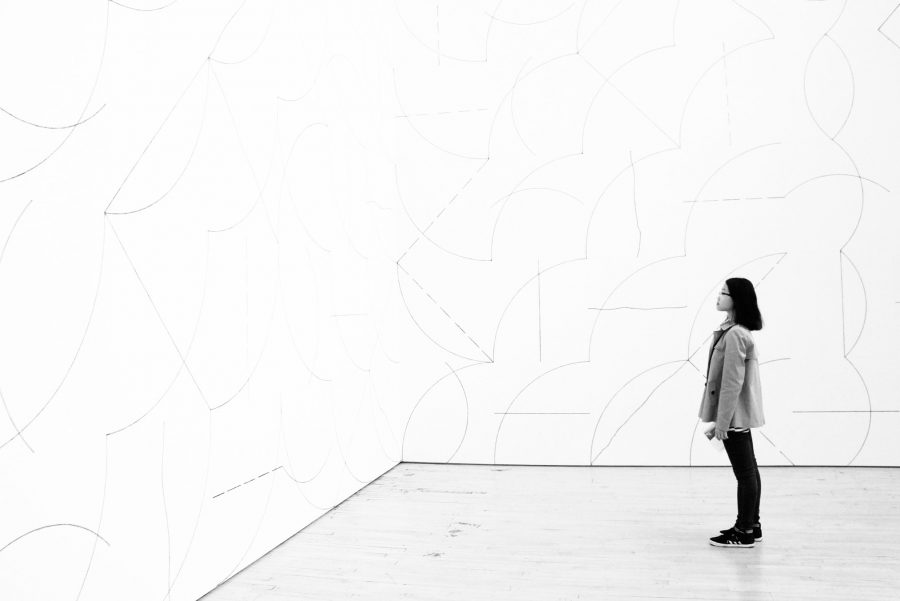 Charlie taking in the arts while visiting NYU
What's life outside of this as just Charlie?
I always joke that I can make time, but it's true! I set aside some time each day for myself and maintain some form of balance between working and what I enjoy, which is mostly food and exercise. As such, I'm usually up at 5 in the morning to get in some exercise and have breakfast - it makes me feel way more productive, too. If not, I will squeeze in exercise anywhere, anytime it fits. Things work out best for me like this... actually I used to hang out at Tiong Bahru quite frequently for my love of Tiong Bahru Bakery, and it was there that I stumbled upon YM and began my passion for yoga.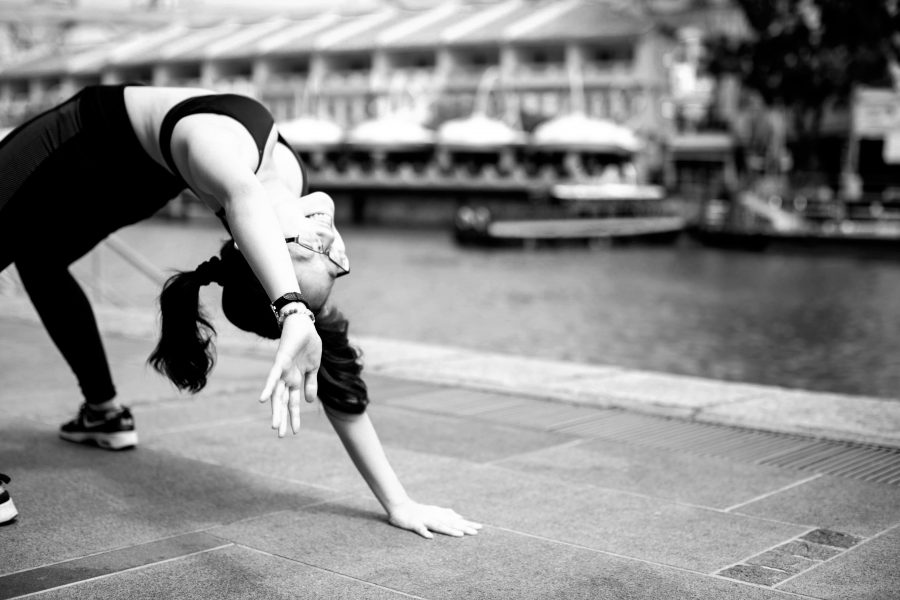 Making Time Exhibit A : Yoga to kill time until lunch reservation.
Final question - what should we absolutely try next time we're out for a bite?
I'm on a serious granola spree! Some of my go-to spots are SPR MRKT, Ronin and Plain Vanilla. You'll find me frequenting Gaest, too, for their sourdough toasts... some of the best around!
---
Good stuff, Charlie! Keep it up, and good luck in getting into your dream school!