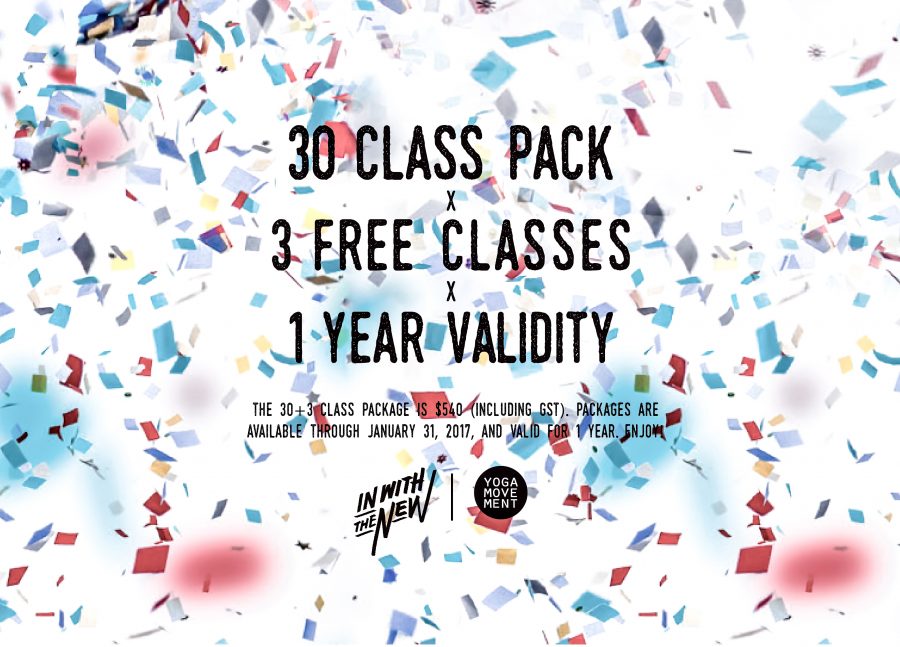 Happy New Year, YMers! It's officially time to get out with the old, and in with the new!

In with the new means a lot to us this new year, with our East Coast studio opening January, The Essential Level YMTT starting in March... plus surprises to come throughout 2017.
But before all of that... the good stuff! We're kicking off the year with a 30 + 3 Promotion across all studios! With the purchase of every 30 class pack, you'll get 3 bonus classes for free. Your package has double the timeline, giving you an entire year to take your classes... plus, you'll be able to use your packages across our now six(!) locations freely.
Our 30 + 3 Promotion will be up and running from January 1 - January 31! Grab some free classes with your packages, and we'll catch you all in 2017!