Selina came into our lives when Yoga Movement's doors first opened... back when she was a #newbie! Over the years, we got charmed by her dedication to her practice, her wicked sense of humour, and her ability to call us "babe" ten times in a sentence. 
But there's a lot more wow-factor to Selina than could ever meet the eye, and it's all too cool not to share. Read on to properly e-meet Selina!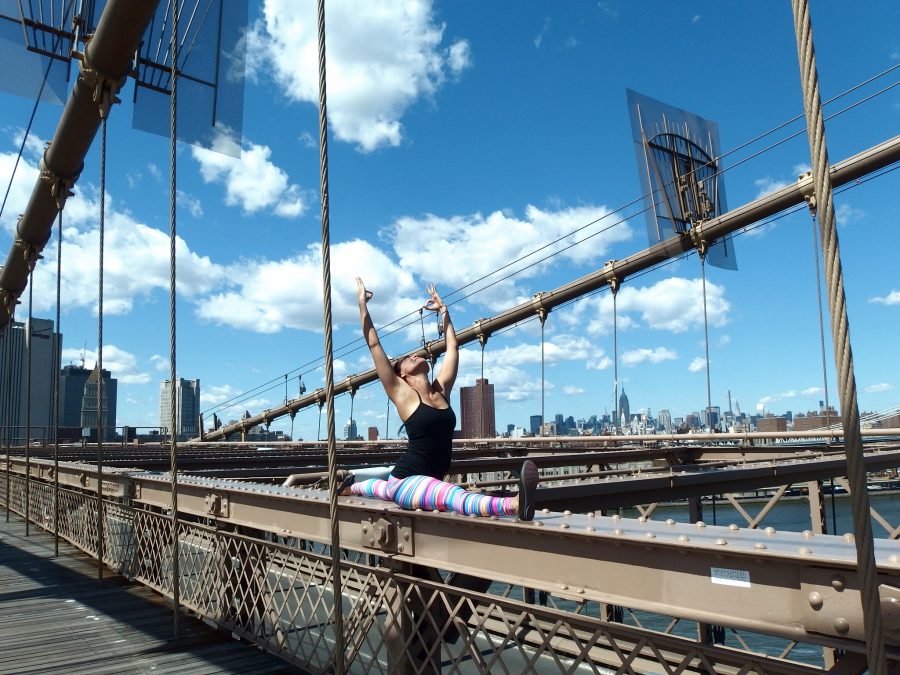 Buenos dias! Humour the good people who maybe only know you from your pro @senoritayogini IG feed or class - who were you before going full-yoga?
I was an ardent runner a few years ago and it left my whole body feeling tight. I'd tried yoga once or twice before but found it REALLY boring... then I started seeing a friend's feed doing jaw-dropping shapes with her body and she associated them with yoga. Did my research and ended up in the Biggie Studio at Yoga Movement Carpenter Street for what I consider my first REAL yoga class because, unlike those couple of sessions I went to in the past, this one had me captivated from the very first Downward Dog! 
I started yoga to complement my running. Little did I expect to fall madly and deeply in love with it that now I don't even run anymore. Furthermore, yoga has become not just a grand love but also a full-time career as I now not only teach at YM but also manage the scheduling and teachers across all the studios. Who would've thought!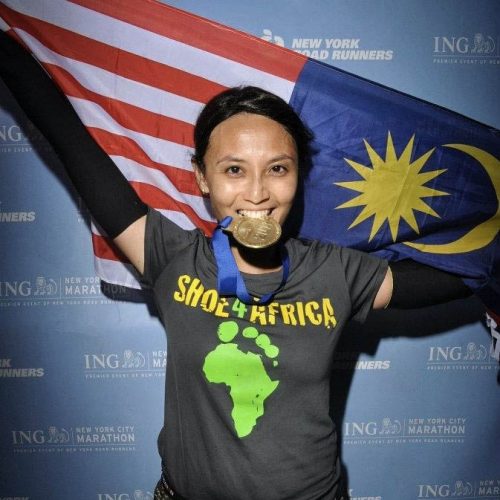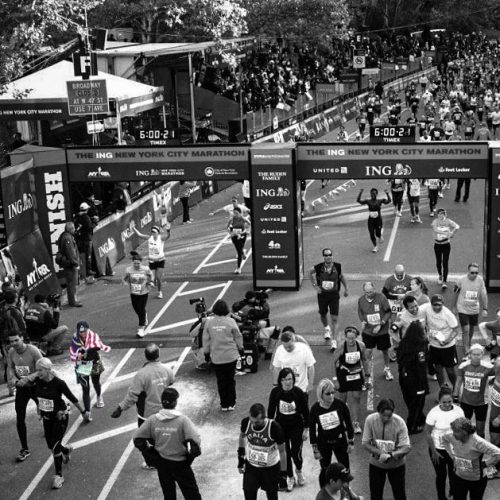 Ardent runner, you say! How ardent?
All in all I've run marathons in Singapore, Kuala Lumpur, New York, Vancouver, Melbourne and Madrid... that's seven 42K's in six countries across four continents. I used to plan my travels around my races! 
Exactly five years ago this Sunday, I ran the NYC Marathon, one of the six World Marathon Majors. The atmosphere was nothing short of astounding—3 million people crowded the streets of New York that day to support the 47,000 odd runners, giving out fruits, chocolates, and never-ending hi-fives! There were enough cheers and "YOU'RE THE SH*T!" posters that would put and keep a smile on any runner's face :) It was my dream marathon in my dream city, done in my dream timing—I broke five hours for the first time ever with a finish time of 4:58:37, beating my personal best by a whopping 42 minutes! Plus, it was in my birthday month so you could say it's the best birthday present I've ever given myself ;)
My last marathon was in 2013, right around the time I fell in love with yoga, and it was pretty epic because not only did the race have this football fanatic running by the home grounds of Real Madrid as well as Atletico Madrid, but the date of the Madrid Marathon allowed me to watch loads of live football matches: a Madrid derby at Estadio Vicente Calderon; not one but TWO Champions League semi final berths between Real Madrid and Borussia Dortmund at the Estadio Santiago Bernabeu, as well as Barcelona vs the eventual 2013 champs Bayern Munich at the Camp Nou... and took a short flight to Manchester to catch my maiden Man U home game (against Chelsea, to boot!); and also managed to witness a match involving Barcelona's futsal team, FCB Alusport, at their home ground called Palau Blaugrana.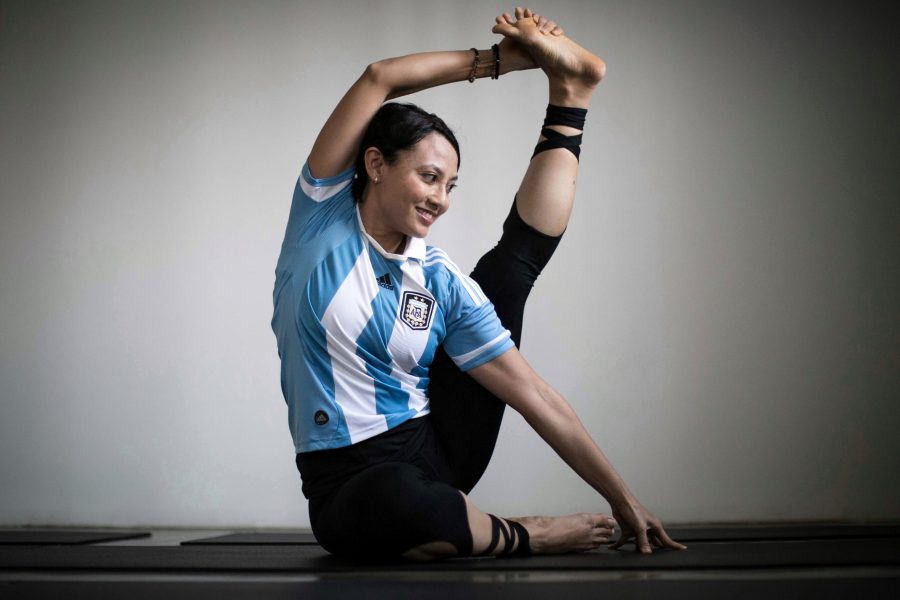 Were you playing football when you were a runner?  Have you always loved footie?
I was born to a football-loving father and inherited loyalty to Manchester United from him (and my love for them is what sparked things between me and my hubby, a fellow Red Devil). I tried playing the 11-a-side game once but didn't like it, though the first time I played futsal I was hooked!
Before yoga, I consider futsal as the other great love of my life. I used to play four to five times a week, and most weekends would see me kicking balls in tournaments all over Kuala Lumpur, where I'm from. 

And my fascination towards Argentine futsal—and the Spanish language—started way back in 2003 when my all-ladies team the Wildcatz got a rare chance to train with the Argentineans as a fringe activity for the KL World 5s tournament. Then, in 2008 I was appointed the Assistant Sports Manager of the same tourney, and became the unofficial translator for the Argentina team because by that time I already hablo espanol ;)  
I hold Argentina futsal (and football) very close to my heart because many of their players and coaching staff of the past and present have become personal friends and I've been following their struggles and "almosts" for years and years... but hard work and dedication pays off because finally, this year I am elated and proud to call Argentina the FIFA Futsal World Cup champions!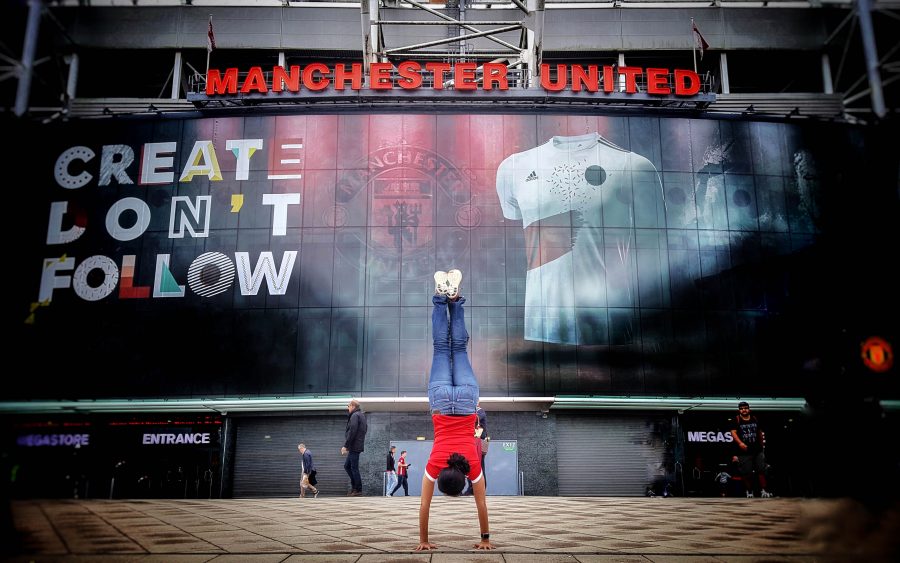 Runner, futsal player, yoga teacher AND manager...  Do you ever just chill out? 
I liken myself to a cat: eat, play, sleep, repeat! Yup, I'm Catwoman... plus the original Catwoman's name is Selina Kyle ;) I do chill and love to travel but don't spend much on clothes, handbags, etc, because I firmly believe in using my hard-earned moolah to explore this earth and all its wonders. In an ideal world, I would be a globetrotter who eats and plays all over the planet.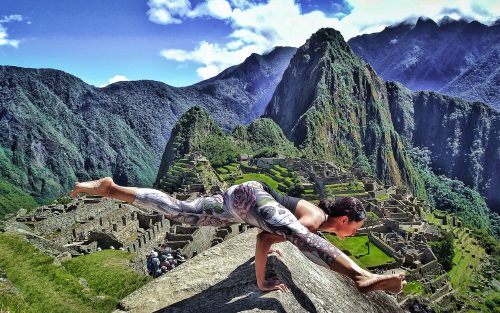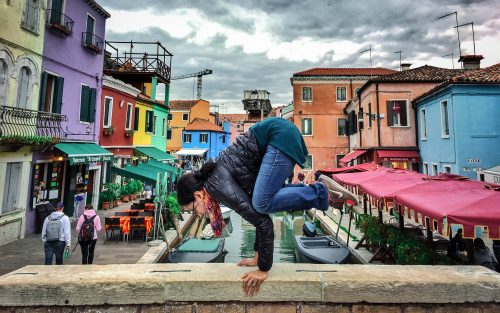 What countries has handbag moolah taken you to?
This year to Old Trafford with my family for a once-in-a-lifetime trip for our dear father to catch his very first live match at Old Trafford, featuring Jose Mourinho's inaugural home game/win made sweeter by Zlatan Ibrahimovic smashing two to the back of the net for his debut goals at the Theatre Of Dreams. It was super special. 
Those familiar with my classes and/or Instagram account (I'm @senoritayogini btw, in case you didn't know!) would notice how much I love going upside down and balancing on my arms. Now, whenever I visit a new place, it is a MUST to #stopdropandyoga. I have a thing for climbing up on things and challenging my balance even more, as you can see from my photos in Machu Picchu, on the Brooklyn Bridge, and on the ledges of Prague Castle and colourful Burano Island in Venice... You could say I love living life on the edge, but I only recommend this lifestyle if you have enough practice, strength and confidence to not fall and seriously hurt yourself. Remember: no yoga photo is worth losing your life over!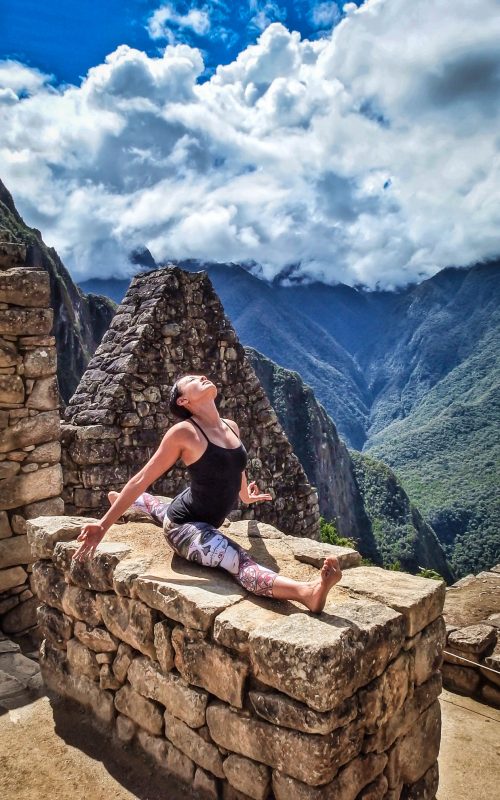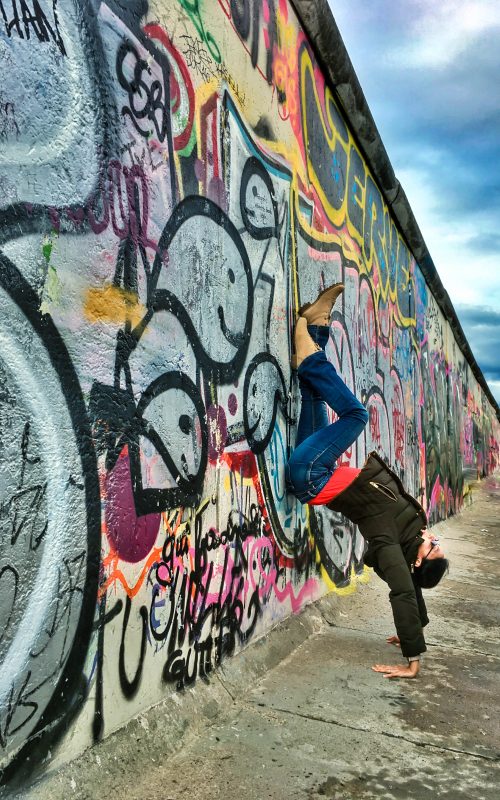 What's Catwoman's preferred cat food?
I have such a sweet tooth so my weakness is sweet drinks and desserts. Lately, though, I've been limiting my intake of processed white sugar so instead of having Coke or Root Beer with my meals and chocolate anything for dessert, I now have sparkling water and lots of fruits to satisfy those sweet cravings six days a week... But Sundays are my cheat days so I get to the naughtier stuff then ;) These days, I am obsessed with acai bowls! After I finish eating this one I'm going home to take a nap ;)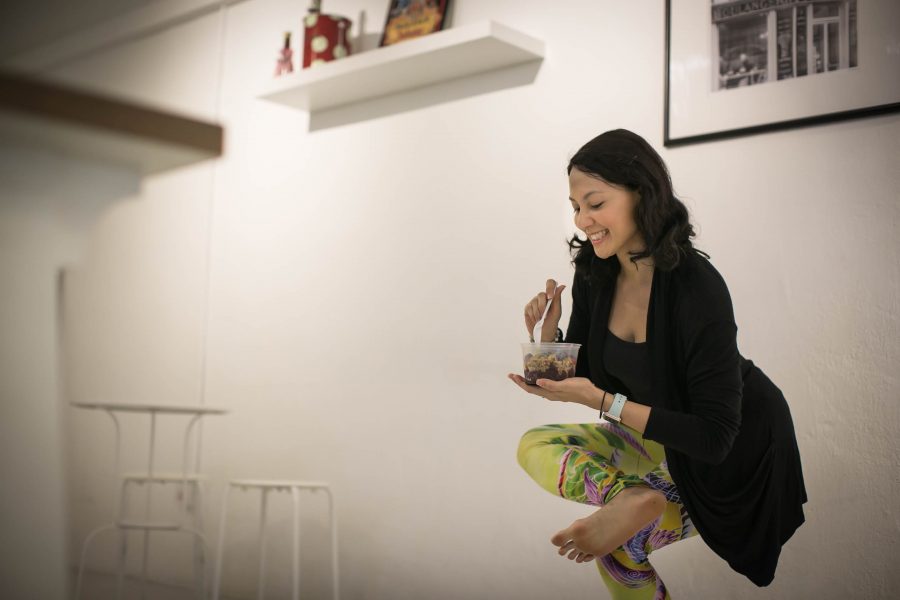 Happy #nomming on your acai bowl, Selina! Thanks for sharing your #lifestory!