Ili's been working with Yoga Movement since 2013, and this year became Studio Boss at Tanjong Pagar. Even though she's smashing it, #studioboss isn't even in the running of coolest titles she's claimed in 2016. This year, Ili became #mrs, as well as Flowboarding champion... of the world... again! 
She's definitely riding high these days, but never one to forget those who helped pave her way. Read on to learn how she earned her wins, how a cameo became a pivotal character in her life story, and how it lead to her being part of the #ymfam. 
Ili | Flowboarding World Champion
Ili, congrats on your #Flowboarding championship! The sport's only been in Singapore since 2009... how'd you evolve from first go to first place?
Thank you!!! :) Flowboarding is a hybrid sport that combines technical aspects of surfing, skateboarding, and wakeboarding... so as a kid who grew up loving surfing and skateboarding, I just happened to have some skills that lent to the sport. 
My career got going because Flowboarding was first introduced to Asia at Wave House Sentosa in 2009, while I was working there. I was lucky to be a part of the pioneer batch of instructors... I just wanted to get good at this cool new sport myself! Then I got the hang of it, then addicted to it, then seriously involved in local competitions... then, in 2010, the International Flowboarding Championship was held in Singapore, at Wave House, and I won my first world title on home turf!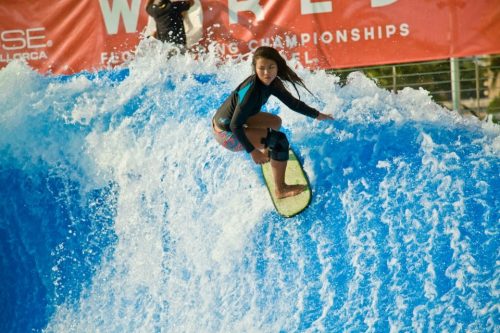 2012 | Competing in Mallorca, Spain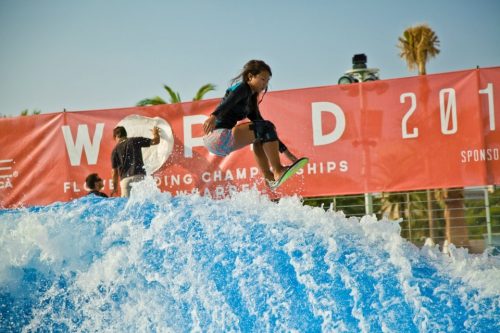 2012 | Ili's 2nd year as champion
That's awesome... your first and last tournaments were wins! Did you compete in between?
In 2011 I got a collarbone fracture during training, and missed the Worlds in South Africa. Bummer!!! I also missed 2015 in Bangkok... throughout my career I've been flipping into the air, then landing on water and trying to balance... I needed to get my knee done to heal from that constant twisting and impact. But it was nice to do lots of yoga to help with the recovery:) 

2010, 2012, 2013, 2014 & 2016 are the years that I've competed and won! I thought I was out of the running this year because the competition was just weeks after my wedding, and there was no time to travel… then the announcement came that the Worlds was going to be on this sunny island! As much fun as it was to compete in the US, Spain, and Abu Dhabi, I was so stoked they decided to return here - I didn't want to miss the fun with my mates!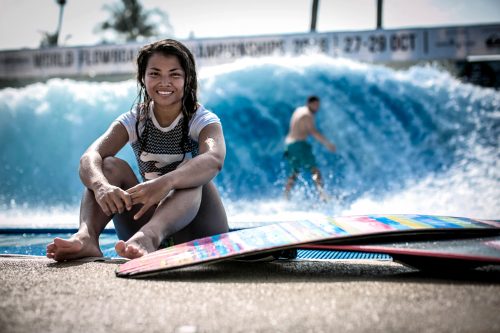 Wave House SG | Ili's stomping grounds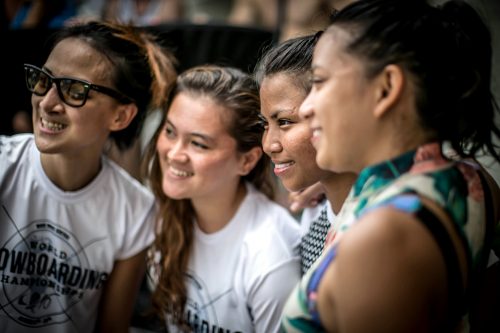 Competing together since 2010
Is that the Flowboard culture? You're mates first, competition second?
Yes! The culture of Flowboarding revolves around good sportsmanship while pushing the limits of the sport. You can count on the other athletes to give you a good tip or compliment... we have each other's backs throughout competitions. It really is great. If an athlete is more skilful than you, it only motivates you to be better, too.
"... we have each other's backs..."
You've earned so many highs... is there one moment that tops them all?    
It's funny, if I think of a career highlight I immediately remember having the Brand Manager of Billabong Asia approach me as a fresh Flowboarder to be part of the Billabong Team... and that Billabong dude was Pete! Pete, as in the dude who is now Director of Yoga Movement... which directly ties him again to my highlight of being made Studio Boss!
Of course, a moment that tops it all is marrying my husband Zameer. I have told this story so many times(!)... but when I worked at Wave House, Zam was Store Manager of Billabong's Wave House outlet, and we became friends because he was into flowboarding and surfing, too. At one point we were both single, and Pete had a serious chat with Zam about relationships and put in a good word... which is probably why #hubby and I got together in the first place! I owe so many moments to Pete! THANKS PETE!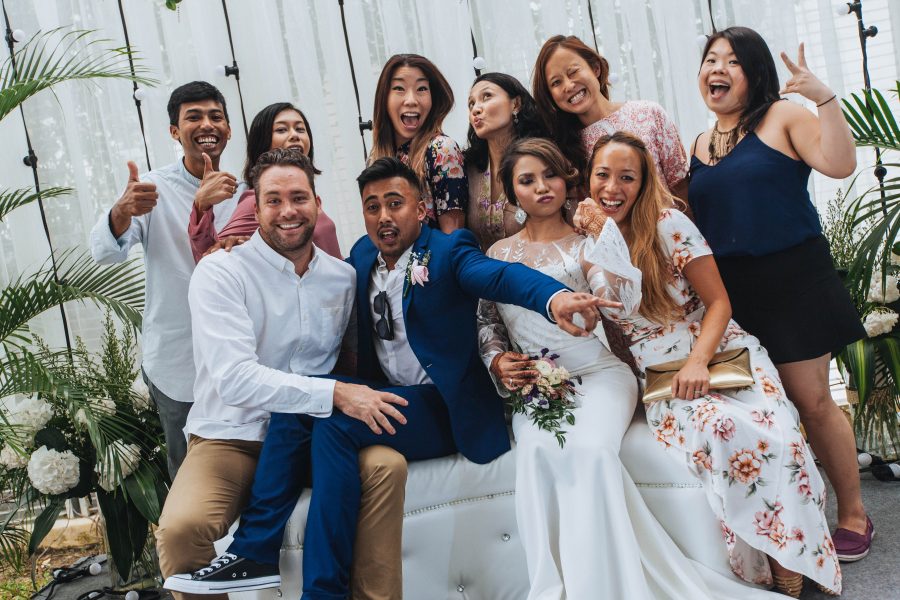 Together on wedding day... Ili, Zam, Pete and the extended #ymfam!
You know what they say, the couple that sweats together stays together! Do you and Zam still catch waves together? 
Haha! I'm dreaming for a holiday where we can get in some surf! Sadly we're no longer sweat buddies... but I do like to cook healthy dinners for us sometimes if that kind of counts! 

He's now running a gym and into the #gymlife, and I do holistic training including cardio, strength training, and quite a bit of yoga! At times, Flowboarding requires a calm mind, especially during competitions... yoga plays a huge role in my body awareness, learning new tricks, and analysing what needs to be modified or balanced!
You know, it's actually really nice seeing athletes come to try yoga. Some people say they don't want to practice because it will throw off their sport technique, but I say it only helps you be a better athlete, no matter what you compete in!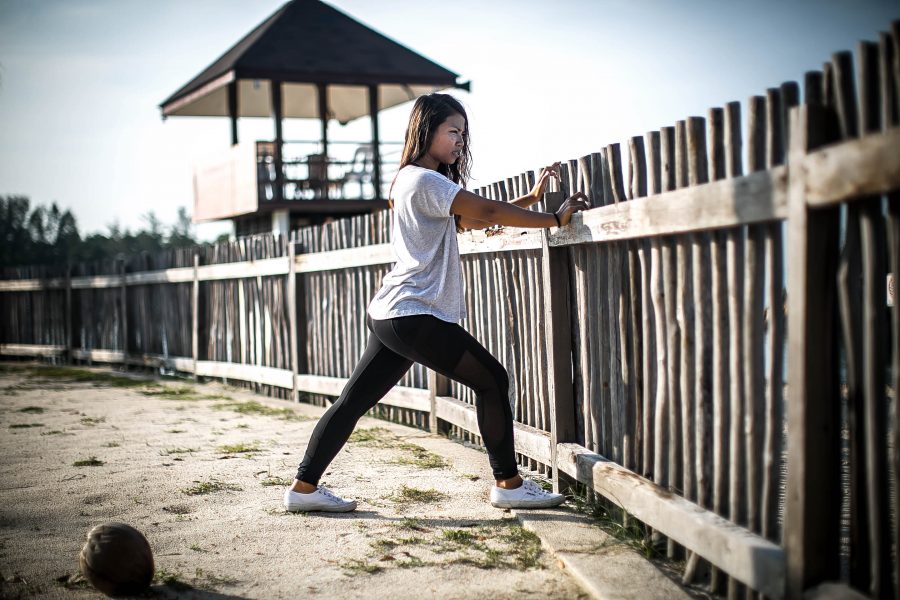 A moment to calm the mind, just before the win!
You're a champ even without the title, Ili... we'll give the Barrel a go one day with you, just promise not to laugh;)