Meet Wiy, Janna and (Natalie-but-nobody-calls-her-that-so-call-her) Lange! 
Do they look familiar? They should! These three help hundreds of us check into classes across the Yoga Movement spaces every day. They're awesome at their YM gigs, but it's time to get to know them beyond the front desk!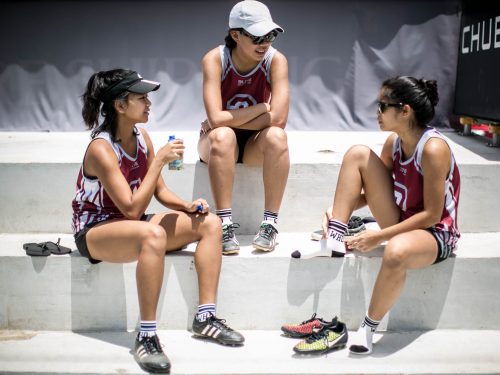 The YM Crew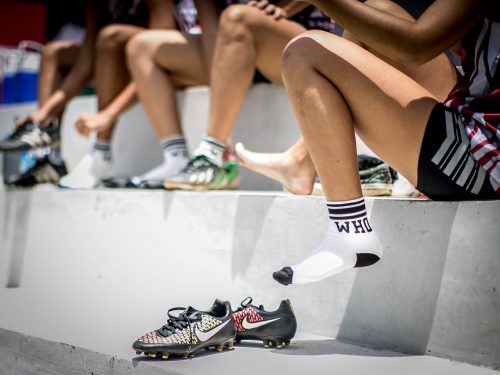 The Who?!
Hey athletes! What does your team name - The Who - mean?
Wiy: An old rugby coach once mentioned her favourite band was The Who, and as a kid of the 90's I just went "who?!" Then it struck me to call the new team I was forming "who" because nobody would know us, and would hopefully go "Damn, WHO's that awesome team?!" 
So, Wiy, you actually made The Who! How did it come together?
Wiy: The team I originally played for was super competitive. I never really fit in... I wanted a team that welcomed players of all levels, with a chill, friendly culture! I knew Janna sometimes played with her boyfriend on weekends, and Lange's played netball for years and wanted to try a new sport, so it was easy adding them to the roster! And now we've been this culture and team for a year!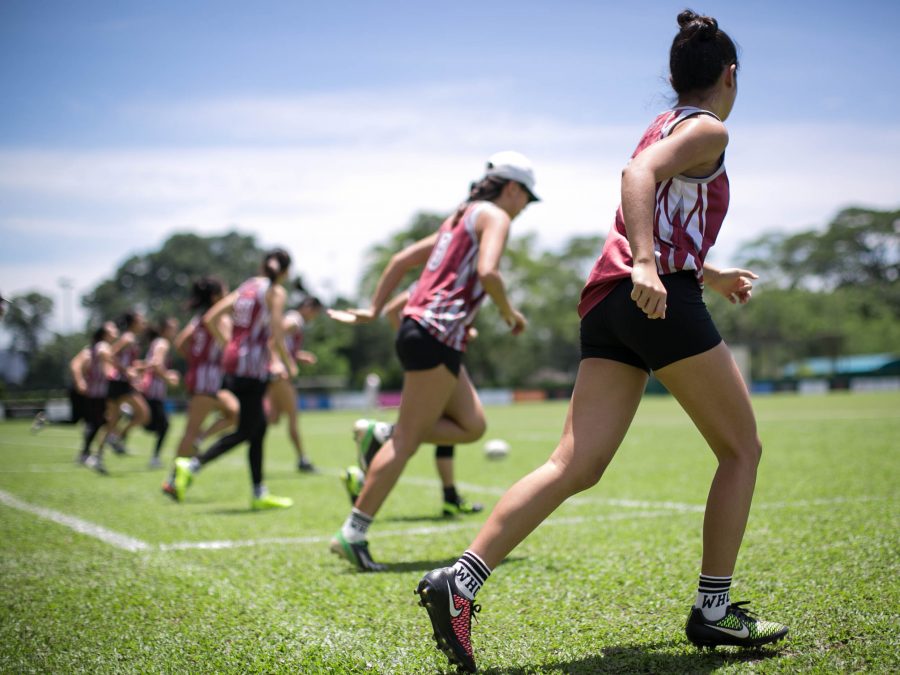 Rugby isn't the easiest sport to step into! Lange, Janna - why did you decide to walk onto a rugby team? 
Janna: I've never been into team sports, but rugby training has strengthened our friendship not only at the workplace but also outside of work. It's an awesome way to achieve work/life balance, and has been a great outlet to relieve stress and have fun. 
Lange: Rugby gives you confidence. You have to work hard to break through a space and score and feel victory. It makes you realise you can do that with life.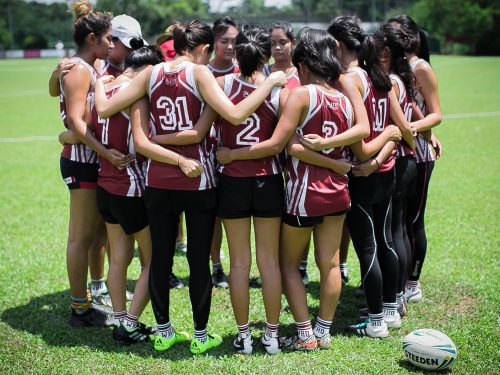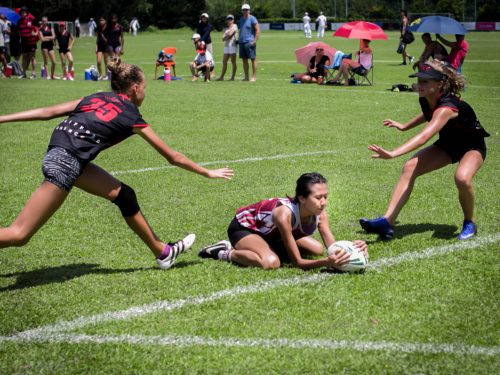 People always make excuses to not exercise - how do you fit in practices and games around your work schedules?
Lange: Bottom line is that life's a b*tch and then you die. If I want to make the most out of my life, then I'll make it happen. I'll show up. If not, then I'm the only one losing out.
Do people generally think of you as #yogagirls, or rugby buffs?
Lange: Seeing is believing. I know you're yoga people when ya'll come to the studio to #stopdropandyoga. But you don't know who can do a handstand or who can throw a punch until it happens... so maybe I'm chill at front desk, but maybe you put on a jersey and I put on a jersey and you'll think of me as a rugby person or "Langry". I.e. "Angry Lange" because I'm always super angry! Just kidding. But not really. Peeps call me Langry for a reason.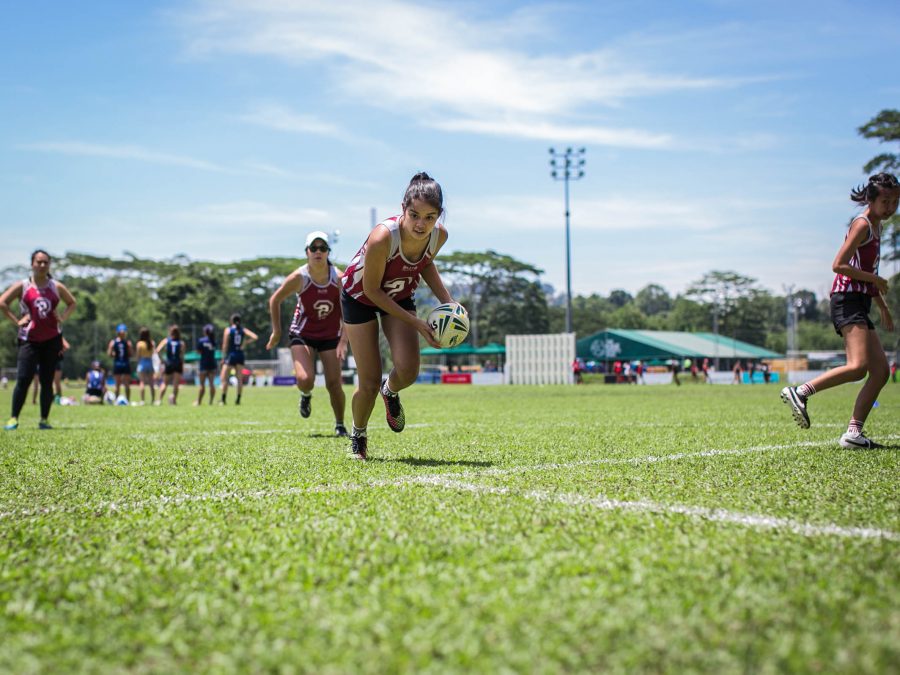 How often do you guys see each other off the field?
Janna: Not often! Just at YM parties or rugby because we have such different work schedules. But we're trying to see each other more! We have common interests, we gel... spending time together out of work and out of rugby helps build our chemistry on the field too!
#samesamebutdifferent. What should we know about each of you?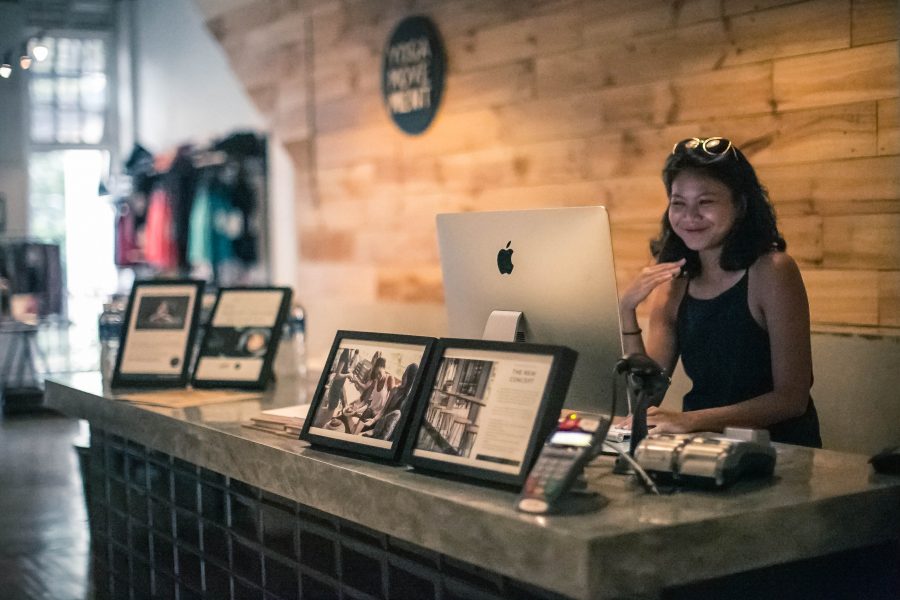 Wiy | Orchard 22 Studio Boss
Wiy: I started at Yoga Movement in 2013 as a student working part-time... now I'm the boss of Orchard 22. Started from the bottom now I'm here! I've seen so many people coming for years, and I seriously enjoy meeting you guys! Please don't think I'm odd when I'm being chatty. It's just cool seeing how we're all not that different. We all have stuff in common, and I'm just trying to see what that is!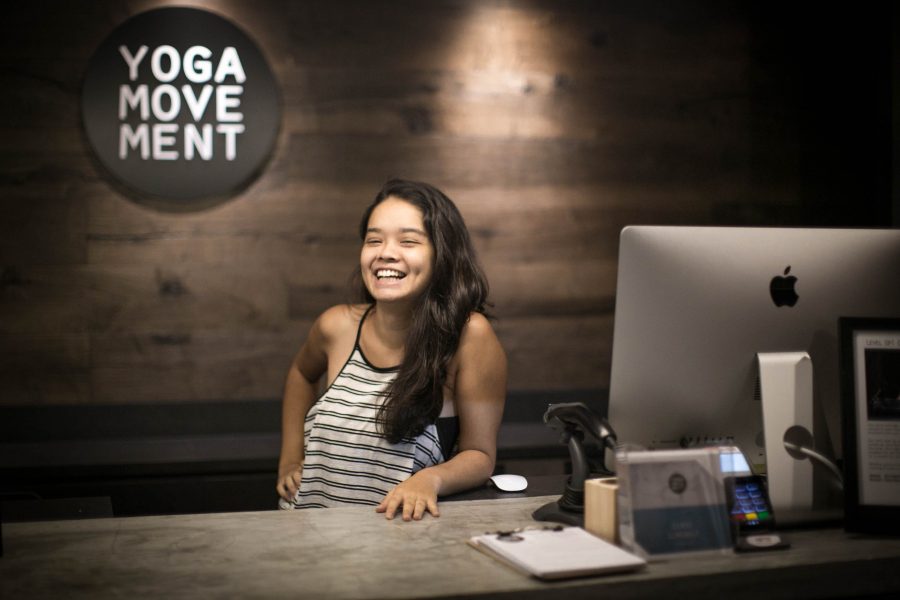 Lange | Robertson Quay Studio Boss
Lange: If you're nice to me, I'll be extra nice to you! I'm the boss at RQ and I'll be at Robertson Quay, ready to swing you good vibes whenever... In my spare time I like to watch shows like Game of Thrones, Vikings and New Girl. My go-to when I need to destress is Pinterest! I love craft and making small things that don't necessarily have any real life practicality haha but oh well. Throughout the years, YM has seen me grow up and I'm now more confident and braver than before - but now I'm Langry so I'm still trying to find that sweet spot between rage and serenity #xmen #magneto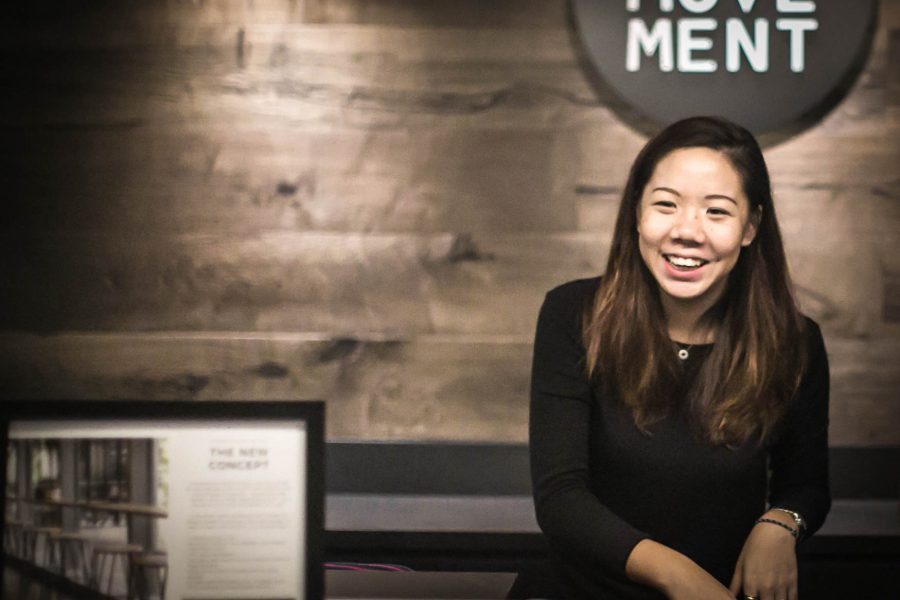 Janna | Robertson Quay Front Desk
Janna: Being in Singapore alone while my family are all overseas, Yoga Movement gives me a sense of home as everyone cares for each other, it's not just "work". The familiar faces of instructors, students and my colleagues make it a second home to me, so I actually enjoy making the experience of being in the YM spaces as comfortable as I can! I'm also studying Design Communication, so let me know next time you pop by if you're into it so we can #geekout together!
Can't wait to see you all next time we cross paths down at the studios or the pitch! Congrats on winning your match! #legends