Alicia is a Yoga Movement teacher... and behind the scenes, one of its directors! She personally works with its entire teaching staff, ensuring all teachers can safely teach each YM class type to YM standards. 
We caught Alicia in action, working with new YM teachers, to understand how this process has inspired the Essential Level Yoga Movement Teacher Training (YMTT), and what it means to become YMTT-certified!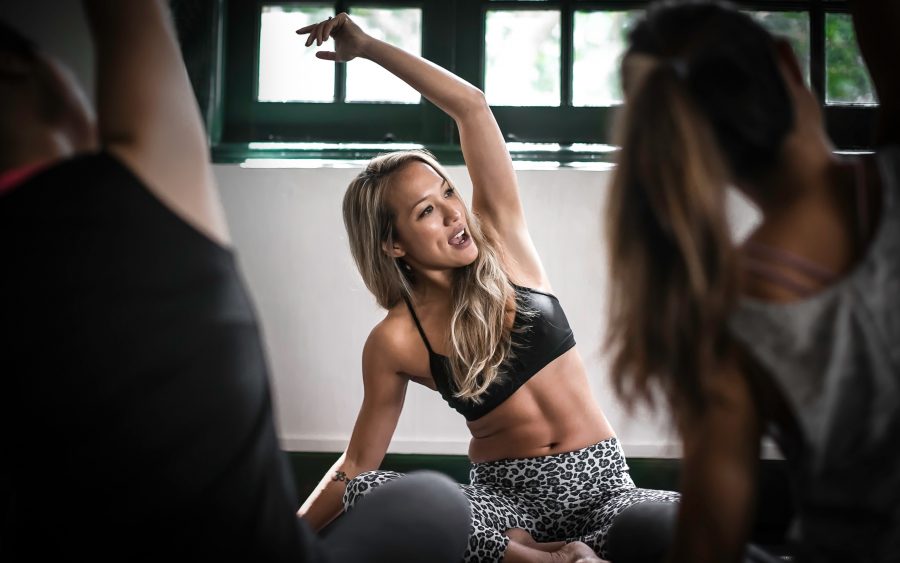 Hi, Alicia! Along with great brand, great teachers definitely keep students coming back for more YM! What exactly do you look for in a YM teacher?
The first thing I look for is definitely knowledge, or rather the ability to channel it to lead a room full of people. Certifications don't mean anything if you're unable to clearly and safely guide a group of students, whose well-being depends on you.
Confidence and personality are also key. The ability to do the most advanced pose is irrelevant when it comes to being a great teacher, because teaching is about the students... not the teacher. We prefer real over any kind of fluff... no 'yoga voice' or 'yoga personality'. The person who students best relate to inside the practice room is the same kind of person they would want to relate to out of the practice room!

Last but definitely not least, YM teachers have good work ethic. For some reason, in this day and age, teaching yoga has become something people do to escape from the 'serious working world'... but being a yoga teacher is serious work! It is irresponsible to treat teaching as anything less when classes of 20-40 individuals put complete trust in you to guide their physical and mental awareness. Seeing this as 'not a real job' is my biggest pet peeve!

We can definitely see those qualities across YM teachers. How will the Essential Level YMTT ingrain this skill set in students?
I am quite proud to say that we are not going to make this simply about clocking hours. We're making the YMTT an exciting, accessible and relevant training experience where the main objective is to thoroughly understand the essential aspects of becoming a Yoga Teacher... because again, a certificate in hand is not necessarily meaningful.

We hand picked a spread of YM teachers to share their expertise in varied, but critical areas of quality teaching. For example, Coral, a voice actor and performer, and myself, a singer, will be drawing on our combined knowledge to lead a fun and interactive module called Owning the Room. Just like YM teachers, students will not be certified by a number of committed hours, but instead by their demonstration of proper vocal techniques, quality of interaction, and other essential teaching skills.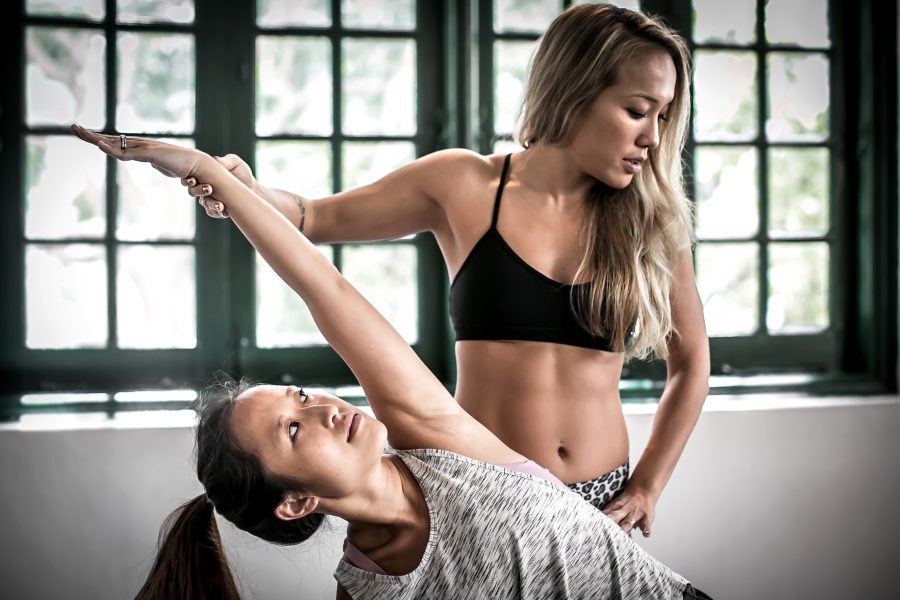 Owning the Room sounds awesome! What other topics will students cover?
Without giving away everything... DJ, Amy C and Emily are professionally trained in therapy and rehabilitation, and will take the lead on modules like key alignments, foundations of postures and how to accommodate various limitations and injuries. The key components of class sequencing and how to teach will then be covered by Selina and Vera… and lastly, for the lovers of the hot room, there will also be a Hot Yoga segment where Mayuko and Georgia will teach you all about the benefits and management techniques of hot classes!

So, students nail the teaching Essentials across 5 weeks... what does a day in the YMTT life look like?
A typical YMTT weekend day will see students doing a morning practice at 8am. This practice will then be dissected and analysed between teachers and students while still fresh in their minds, after which everyone can freshen up and enjoy a scrumptious brunch by Grounded together. With cravings satisfied and a caffeine (or non-caffeine) hit, students will study and go through the particular module for the day through an 'interactive lecture'. This means that students will not be sitting and listening the whole time... they will have lots of opportunities for questions and hands-on stuff, because we believe that practice makes perfect.
Apart from that, students will attend a minimum of 3 regular YM classes throughout the week at their convenience, but have the option to practice as often as they like as they've got unlimited yoga class access for the entire duration of this program.
What does a student do with a YMTT certification?
It's up to the students to make the most of their certification, however that best fits them. Whether they go on to become teachers or use their learnings to continually improve their own practices, being Essential Level YMTT-certified means these students have the skills they need to lead themselves or others in a yoga practice, from graduation onwards.

Thanks Alicia for the low-down! Look out for the Essential Level YMTT Program Schedule, coming next week!