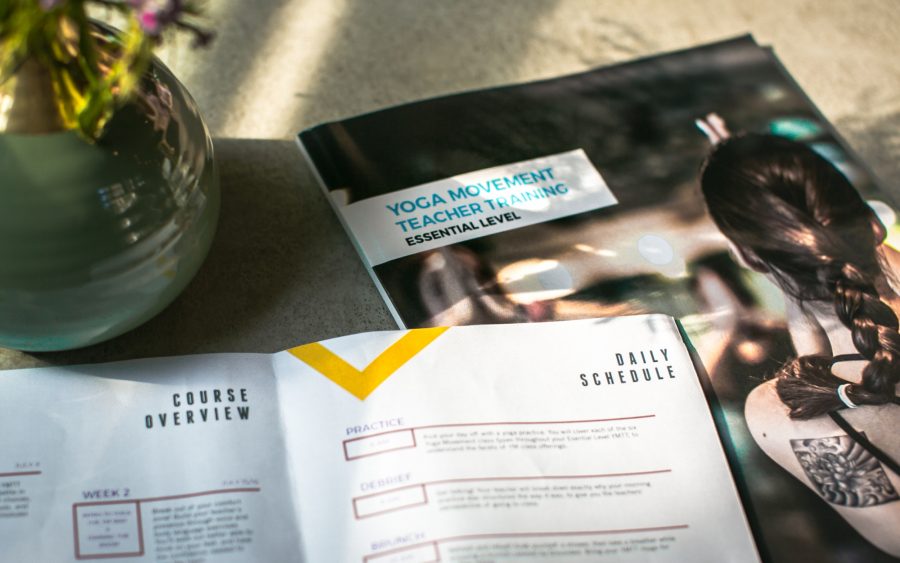 There's a difference between practicing and teaching yoga... and it's no fine line in between the two skills! That's why our Essential Level Yoga Movement Teacher Training focuses on providing both the technical knowledge and practical experience needed to become a good teacher. 
Your personal practice will definitely improve along the way, but let's get one thing straight: being a good teacher doesn't involve popping into a complicated posture and asking students to copy! Quality teaching starts at understanding the needs of your students, and having the skills to deliver clear, tailored, safe classes for those varied needs. 
Our YMTT graduates are certified to deliver on these Essentials, demonstrating it all by teaching YM classes to YM standards. So, just as we do with our teaching staff, you'll have exercises and feedback to build your class cueing, sequencing, and modifying abilities, as well as work on developing skills like presence and room management... and, just as is the case with YM teaching staff applications, it is possible to fail!
No need to worry though, if you're willing to put in commitment and effort. We're setting you up to learn from the best, by having modules taught by a rotation of teachers as their areas of expertise arise. Plus, on top of being provided the leading text references on offer, we've curated our own Essential Level YMTT Manual to bring to life the nuances of applying that knowledge.
At the end of the day, we believe in work-hard, play-hard... and that vibe stays alive and well in YMTT. Expect cool course goods, unlimited access to YM's classes across all studios, coffees and meals catered by Grounded, and some extras for you and your Essential Level crew!
Questions? Get in touch with academy@yogamovement to have our Program Director clarify any and all deets.