If you look up "yoga" you'll get smile-y, pose-y pictures aplenty… but loads of YMers are rocking more extreme vibes once they step off the mat. Case and point, ONE Championship's most recent winner, and longtime YM student, Tiffany Teo... AKA. Soul Crusher.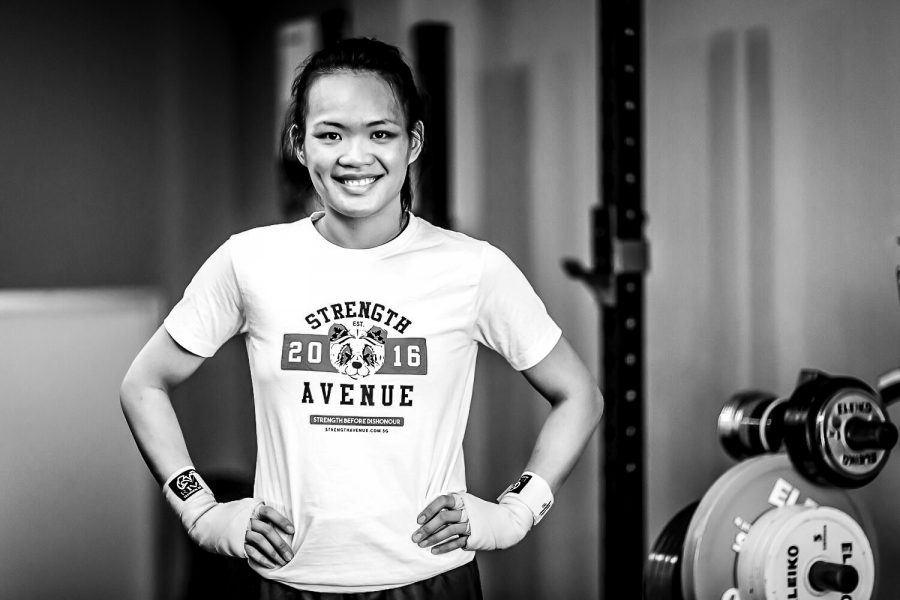 A fist bump with you would probably hurt, but congratulations are in order. Way to go in your latest MMA win... the ONE Championship in KL!
Thanks! I'm still taking it in, enjoying the moment. It feels really good to win, but it's also keeping me grounded… I'm taking it as a reminder to work harder and to break through my progress thus far.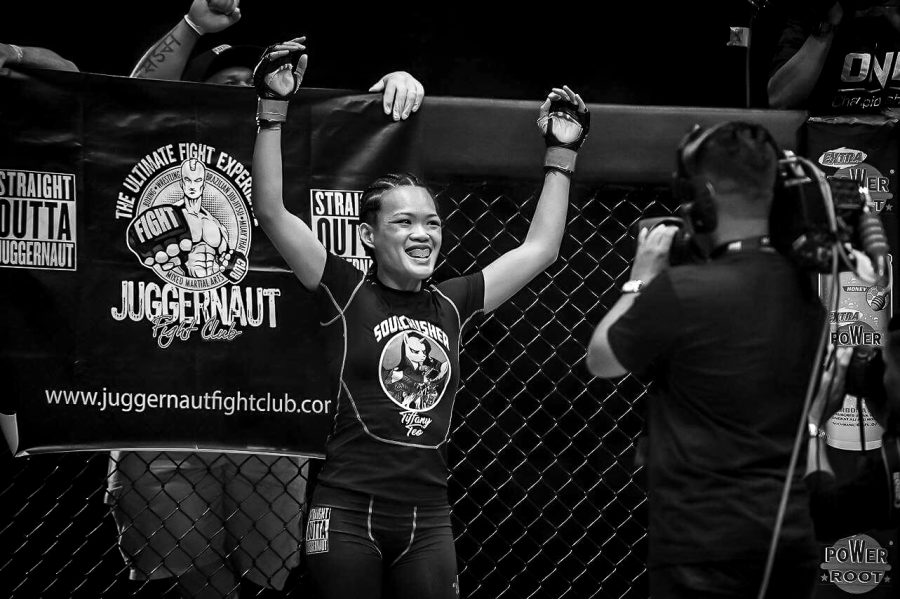 Nice to know you practice more than one version of Humble Warrior! How did you pave your way to this point in your career?
It was never actually meant to be a career! I tried Taekwondo at 18, switched to Muay Thai, then decided to train for a proper Muay Thai fight. It was a bucket list goal. I intended to have the one fight and be done. Boom.
I guess I officially started by training with Juggernaut Fight Club (JFC), and their boss was coincidentally looking for a female fighter. It lead to my first, but clearly not last, fight... 
I was then introduced to Brazilian Jiu Jitsu (BJJ), a totally different game all together, and I got the chance to go to Brunei in 2015 for a coaching stint with the royal family. I got hooked... which lead to competing in South East Asian Grappling, Philippines National, Philippines Pro, and Copa da Malaysia. I clinched a total of 11 golds within a year of competing as a white belt.
MMA came as a natural progression in 2016, because I could strike and I could grapple. I officially started fighting MMA and made my ONE debut on my birthday 11/11/2016, and it was great to go back again this year!
That's a serious commitment to what was meant to be a fling... what's kept you going back for more?
Fighting is an experience that you can't buy with money. The adrenaline and the nerves leading up to a fight… it's one hell of an experience.
How did you become Soul Crusher along the way?
Hah… it was inspired by a team mate, Rahul "kerala krusher". It represents my persona when I enter the ring/cage. The moment I step in, I'm on beast mode and just give my all.
What's going through Soul Crusher's head in a fight?
There is never a fight too small, and each requires mental and physical prep... I'm evaluating what's working or not, what has worked in the past or not, and what changes I need to be making.
Apart from refining strategy, how do you prepare physically?
I train 5-6 times a week at JFC, work on functional movement and strength at Strength Avenue, and come to YM at least twice a week for active recovery. 
MMA and yoga actually share a lot of common goals... like flexibility, balance, endurance, and core body strength. The way yoga loosens muscles also shortens recovery times, so I can train harder and improve faster.
It doesn't sound like you'll slow down anytime soon! What's next for you?
I'm still training and competing, still hungry to get better and to improve my game and skill sets! I'm still seeing how far I can take this!
Glad to be a stop along the way in your beasting journey! We'll be watching for your next fight!

*Image Credits: Visual Artisans, Singaporemaven, TRicky's Photography