When YM started out in 2012, we had just a humble shophouse to our name. All YM classes were held in a room called Biggie or a room called Smalls, and the former dance school on Carpenter Street quickly became a pretty legit little yoga studio. Before we knew it, one class really caught on... so much so that we began merging the two practice rooms to fit enough mats. With the new habit of making one monster practice room, came the new name of YM's hot, 90 minute, fixed-sequence class: Monster Hot. 
Five years later, we've grown from 1 to 18 weekly sessions, so it's about time to lay the monstrous myth to rest... Monster Hot ain't the worst. Read on to hear what it's like from students who tried for the first time this month, while working to get Beyond Basics!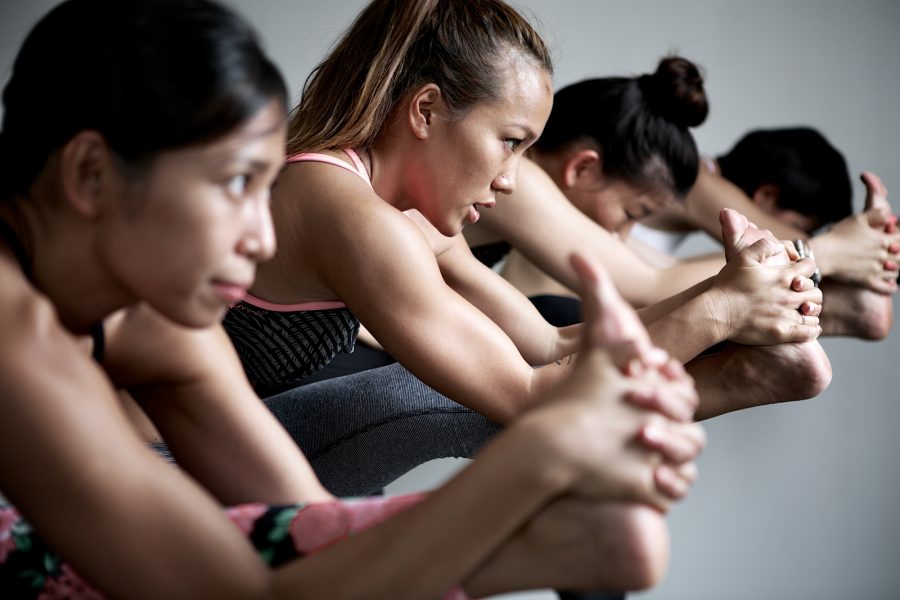 "Monster Hot is good practice for alignment... it tests your patience, as you need to pull through more than 60 minutes." - Kristen F.
"Repeating every posture twice helps me... you can deepen the posture the second time since you already know what to expect." - Janice O.
"Monster Hot has no surprises. Staying focused is a mind game, but it's a good thing because you know what pose you'll do the second time." - Vivian W.
"Not MONSTER at all, it's easier for me than Power Flow." - Estella K.
"The duration of class is actually just nice. It moves at a good pace... through plenty of variations with its 26 postures. I find 90 fixed minutes not as strenuous as 60 minutes of freestyle." - Denise T. 
"It's good if you want a full body workout. It's not so harsh, after 45 minutes class is quite relaxed." - Shamela S.

"Incredibly sweaty, incredibly hot. It was very strenuous for me, but incredibly worthwhile." - Victoria L.