Hey Liv! You've been with us for all 5 years of YM, and in 2017 you started introducing classes with a reminder that "for every push there is a pull". Why is that the advice you ask students to keep in mind when on the mat?
It's something I've been practicing personally, on and off the mat! I used to often feel there was conflict within myself between my high and soft energies, but by embracing the overlaps of these more "push" and "pull" sides I've benefited!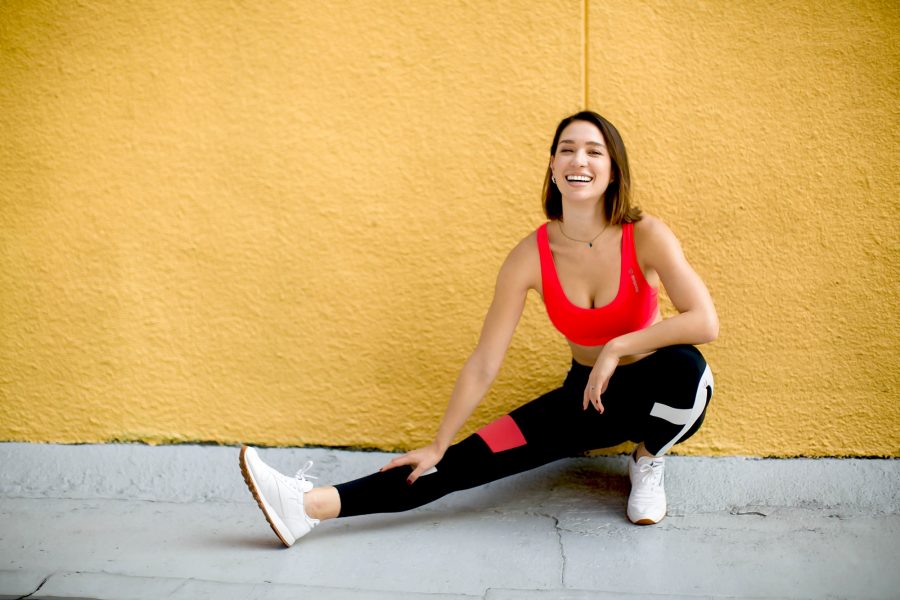 What's the overlap you have with yoga? How has it benefited you in 2017?
When I started practicing yoga eleven (!) years ago, I usually didn't have the stamina to keep up with dynamic classes or the strength to hold a peak pose. So, to break through these barriers, I started doing High Intensity Interval Training at home. Over time I found strength in my own practice, and this year I began overlapping HIIT techniques into my yoga sequences at YM. The feedback was always great, that the balance of these higher and softer energies in one workout is something loads of other people love too, and I ended up teaching 5 HIIT Yoga specialty classes this year!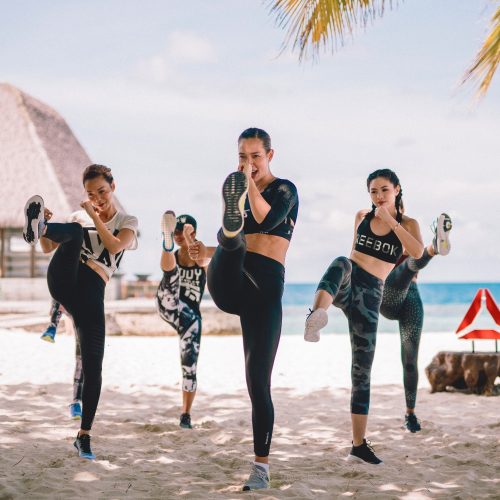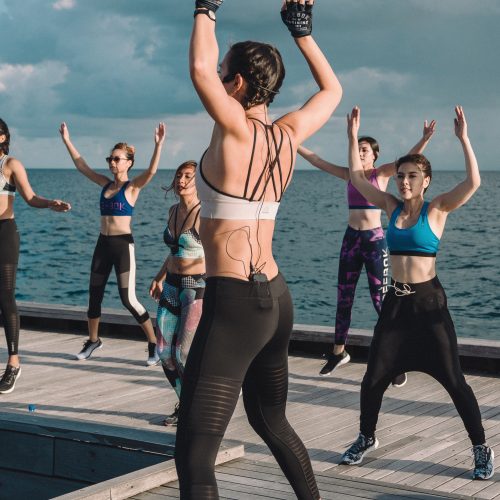 That's a pretty rad domino effect. What's the absolute coolest moment these dualities led to this year?
I have the pretty big honour of representing Reebok as a Brand Ambassador throughout Asia, and a lot of things came together this October when I was hosting their "Perfect Never" campaign launch in the Maldives!
This event brought women together to share the challenges we have come across in pursuit of our dreams. What has shaped the perception of "perfect" and to acknowledge the obstacles that exist in reaching them, then champion how we have become stronger as we overcome all obstacles to pursue our goals. It was amazing to use my background as a host to lead discussions on topics close to my heart, and use my YM background to complement talks with HIIT and yoga sessions!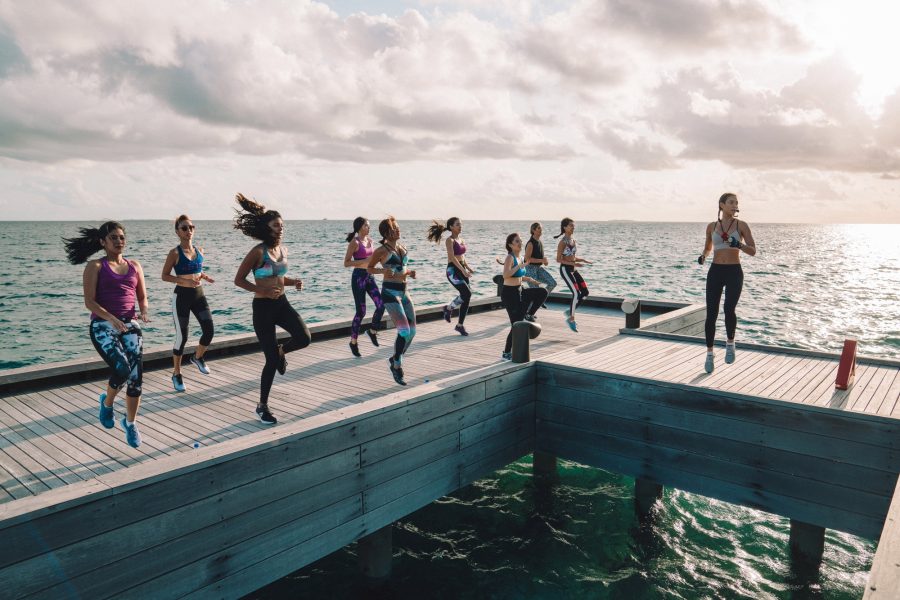 It sounds like 2017 couldn't have gone better! Do you get nostalgic around this time of year? Have you been looking back at all?
Recently I did get a little nostalgic! I have been working with Fox Movies for 2 years in Tokyo to help host movie press tours, and it's such a treat because it's where I lived before Singapore. Each time I go back everything looks about the same, but my life is always so different. When I lived in Tokyo I was just starting out in career, and I never expected that to be able to move back and forth freely between there and Singapore... this year I found a really deep appreciation for this.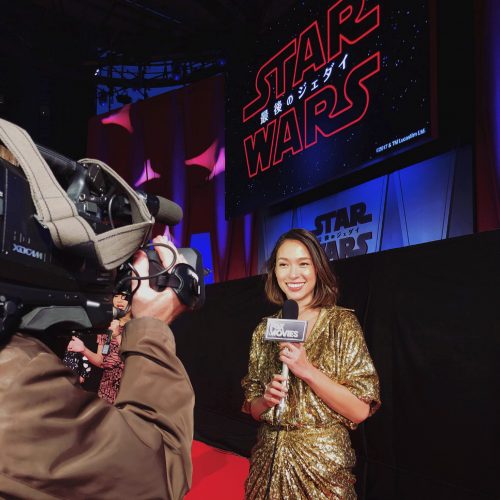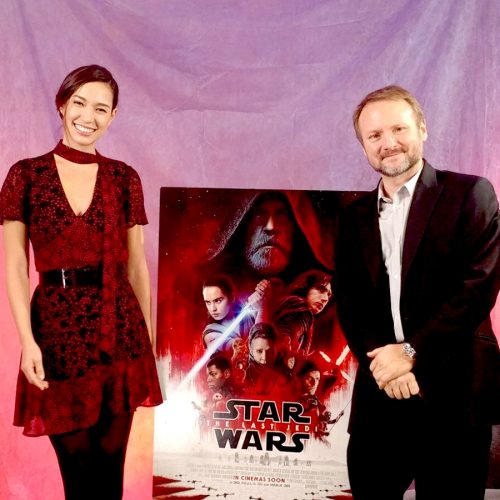 It must be amazing to see how far you've come, each time you return! By this time next year, what do you think will be your greatest MOVE of 2018?
To have tied all my overlaps and passions together, to launch FitSphere! It is a low-impact, bodyweight exercise video program that can be done in any space without any equipment! In it I teach techniques and routines that show viewers the fitness that can be achieved with what we all already have... a BOLD.BEAUTIFUL.BODY, a 12-video series of HIIT, yoga, mindfulness and meditation exercises. Hopefully at the end of 2018, I'll be looking back at more programs on FitSphere.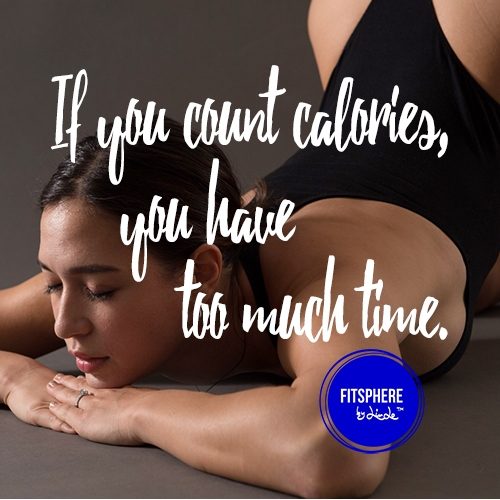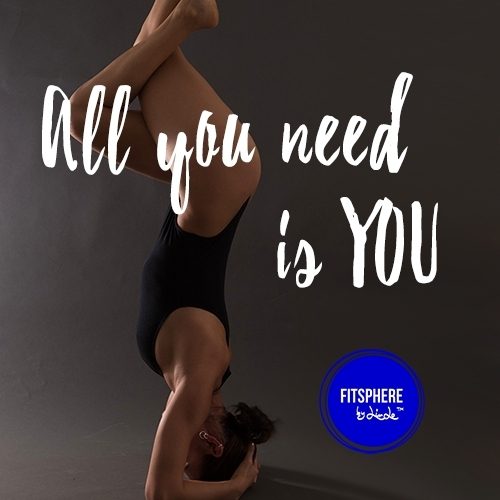 ---
Sounds like another seriously busy (and seriously exciting) ahead. Can't wait to catch up with coffees and classes to hear how it's going in the new year, Liv!