If you dug Move Marketta's 10 Sticky Towel designs earlier this year, get seriously pumped for Season 2! Across all YM studios, Move Marketta has introduced 10 fresh Sticky Towels ($85.00), and debuted 4 String Bags ($19.90) and 4 Sport Bottles ($34.90)!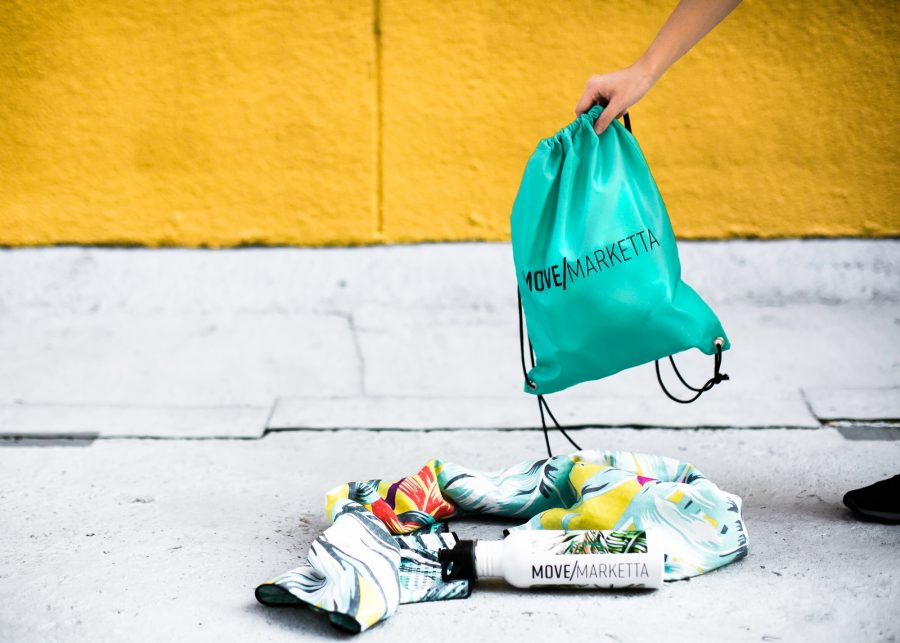 The Move Marketta Fit Kit - available at YM now... for FREE!
Each Sticky Towel has M/M's signature two-side sublimation artwork, and custom-designed traction patterns that absorb impact as you move. Plus, Sticky Towels have 100% microfiber toweling paired with ECO PVC gel, to provide lightest towel weight but maximum towel grip! Grab this and a stainless steel Sport Bottle, and you've got everything needed to keep solid in your practice. Afterward, chuck your gear into one of the new lightweight, easy-breathe String Bags and get back to the rest of your rad YM Life! You can check out the full Season 2 range here.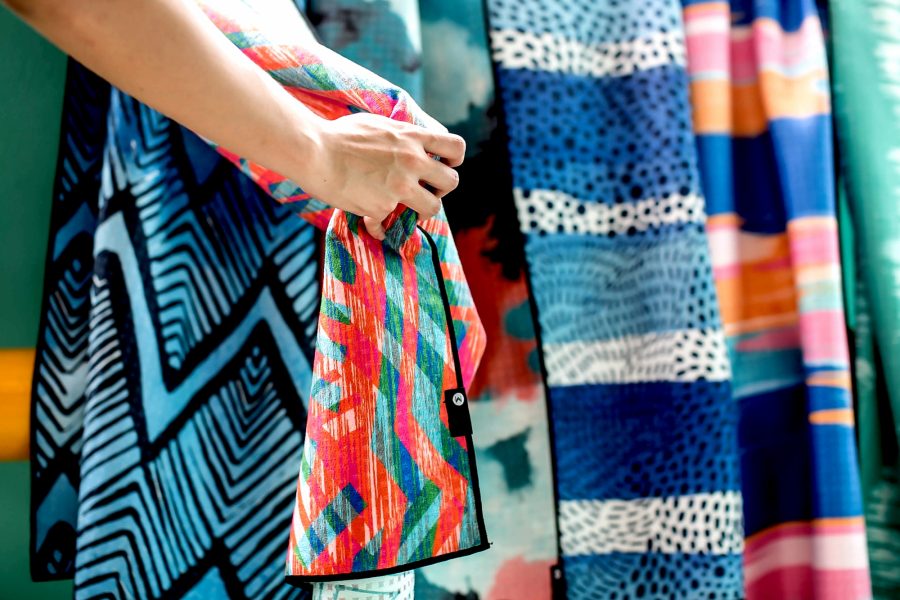 Front of shot is the Move Marketta 'Zig Zag' Sticky Towel
Move Marketta's second season is a pre cursor to the launch of a M/M apparel line later in the year and a fully integrated online shopping experience, featuring a bunch of your favourite fitness brands. In the mean time, M/M has buddied up with Yoga Movement to offer up M/M Fit Kits with every MOVE Class Pack. MOVE Class Packs include 30 + 3 classes, and a full M/M Fit Kit with one Sticky Towel, one Sport Bottle, and one string bag… FREE. See full MOVE Class Pack details, here!