We're never ones to push anything on anybody... if a single class is what you're feeling, we're happy to leave it there! If you're feeling like you've had your fill of the regulars, though, here's YM's off-menu items that you can mix it up with...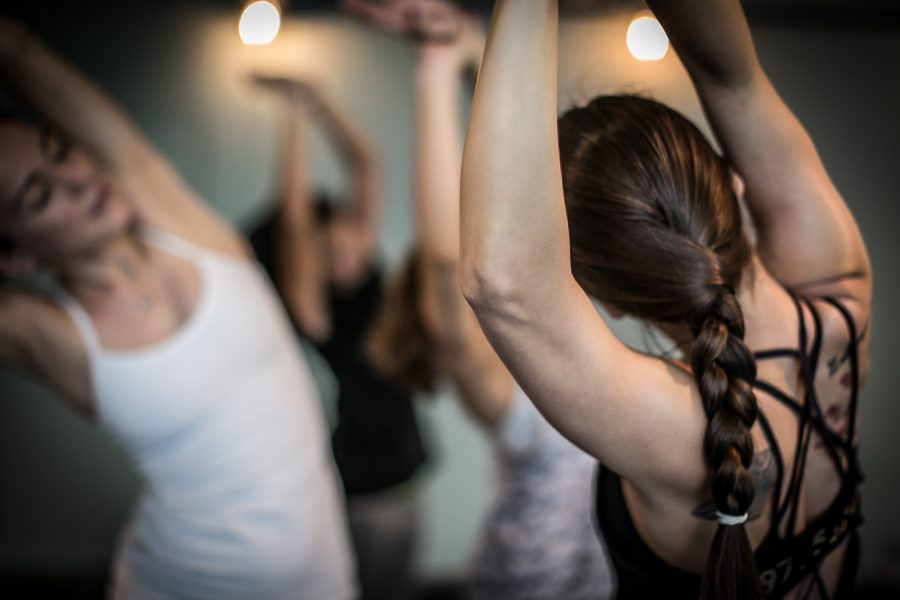 PRACTICE TYPES
ESSENTIAL LEVEL YMTT
In terms of boosting your practice, this 5-week program takes the cake. At the crux of it, you'll build a teacher's skill set and get hands-on practice sequencing, delivering and modifying classes. To boot, you get unlimited access to YM yoga classes to boost your personal practice with those learnings in hand. Included in the program are industry-leading textbooks, YMTT manuals, totes, mugs, brunches catered by Grounded and some sick action shots. This program runs at intervals throughout the year, at $2,500, and next begins March 4.
LEVEL UP!
These specialty classes hone in on specific muscles and/or movements. They're designed to give you the "why", as well as the "how" that you learn in regular classes. Beyond deeper explanation and physical exploration, assistant teachers modify your postures to ensure your form is on point in these two-hour sessions. To sign up, you can dock two classes from your Class Pack, or pay $60.
---
PACKAGE TYPES
FRIEND REFERRAL
Get your friends to drop your name! Anytime a Newbie friend mentions you while getting their first Class Pack, we hook you up with free classes. I.e. your friend's new 10 Class Pack is a free class added directly to your Class Pack, their new 20 Class Pack adds two classes to your Class Pack, etc.
WORKMATE PACK
Coming to class with friends... WORK friends? The Workmate Pack gives you and your colleagues 50 classes. Have your company sponsor the $880, produce your work ID to check-in to class using the pack's classes, and you and your team have 1 year to go through YM's only sharable package together.
30 CLASS PACK
You may have seen our recent 30 + 3 Promotion, but the 30 Class Pack is actually always available at the same $540 for those who ask! If you've been gung-ho polishing off those 20 Class Packs, consider this bigger bundle.