Yoga Movement's on the hunt for personality, talent, and energy! If either of the roles below sounds like a challenge you want to smash, hit us with a brief bio and your CV at jobs@yogamovement.com.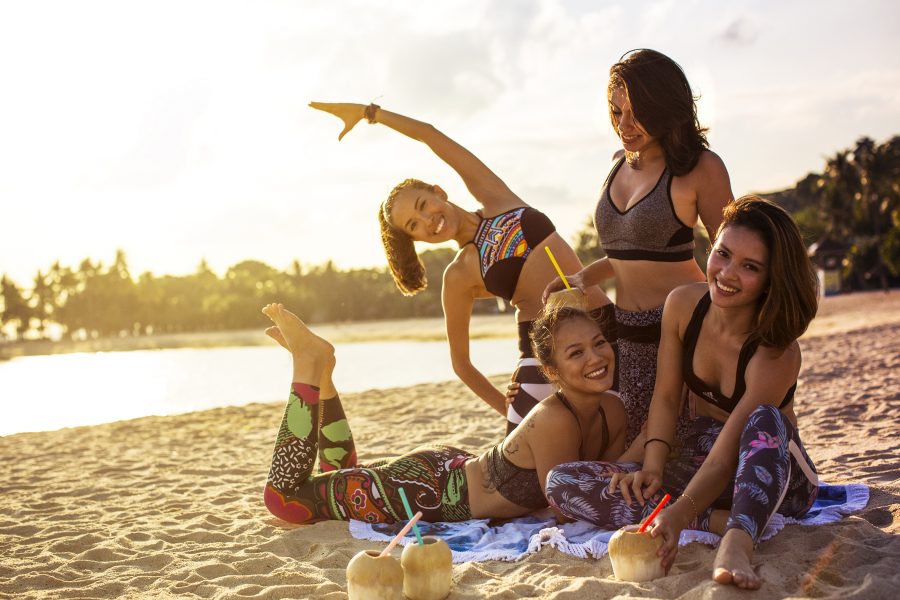 YOGA TEACHER
THE OPPORTUNITY…
The Yoga Movement Teacher role is your opportunity to share your knowledge and passion for the practice, through a brand that embraces making Yoga part of a balanced lifestyle instead of life overall!
THE JOB… 
You will need to be not just passionate about delivering a class, but also helping create an all-encompassing experience for your students. To do that, you will need to know how to demonstrate confidence and good work ethic, on top of being able to show up on time, be a team player, and motivate and grow with the greater team.
THE MAIN RESPONSIBILITIES… 
- Teach QUALITY classes 
- Confidently present to clients the unique YM brand, lifestyle and class types 
- Work in line with the company's brand and long term goals 
THE IDEAL CANDIDATE…
- Youthful at heart, mature in attitude, positive in mindset
- Work experience (in any field)
- Natural punctuality
- Confident disposition  
- A clear communicator and proactive problem solver
---
FRONT DESK ENTHUSIAST
THE OPPORTUNITY…
The Yoga Movement Front Desk Enthusiast isn't just somebody we trust to deliver Customer Service Efficiency. This person also brings the good attitude and energy that transforms a studio into an experience we can all take pride in.
You will learn how to represent yourself and the YM brand confidently, converse with clients, and find the focus of your job is in fact engaging with the people who come through YM doors, with the hopes of making some good relationships.
THE JOB…
Our people are everything, and we value these members of the YM Family who directly maintain the operations and experiences of our physical studios. We appreciate that each person is unique, and are building a crew of workers who are as accountable for their responsibilities as they are good company as friends.
THE MAIN RESPONSIBILITIES…
- Customer Service Management
- Presentation of the Physical Studio Space
- Work in line with the Company's Branding and Long Term Goals.
THE IDEAL CANDIDATE…
- Youthful yet mature, outgoing, confident and polite
- Solid team player, who's willing to put a hand up to help your studio achieve best possible results
- A clear communicator and astute problem solver
- Never afraid to pick up a mop and broom!
- Committed to working full time
---
CREATIVE GURU
THE OPPORTUNITY…
The Yoga Movement Creative will craft with YM's brand values and business direction always in mind.
With this mindset, the Creative will draw on keen understanding of youth, art, and fitness lifestyle trends to develop all look and feel aspects of the Yoga Movement brand's many touch points.
THE JOB…
The Creative will ensure that all YM imagery is seamless and world-class. Primarily through photography and design, the Creative will curate web and print output for YM's greater audiences. The Creative will also develop a consistent internal YM look and take charge of creating our brand's in-house materials, including manuals, in-studio signage, and other key communicative tools to be used by the YM team.
As product and retail become key in the next step for YM, the Creative will heavily influence design and production of YM vertical retail.
THE MAIN DUTIES…
- Creating all YM brand collaterals
- Curating all YM visuals
- Feedback on strategy, strengths, and opportunities for YM website, content, campaigns
- Product design
THE IDEAL CANDIDATE…
- Super sharp eyes, paired with a chill and level demeanour
- Master of managing project timelines
- Clear communicator
- Problem solver, and opportunity identifier
- Technically skilled in Creative Cloud programs and photography, and ultimately be able to deliver world-class imagery