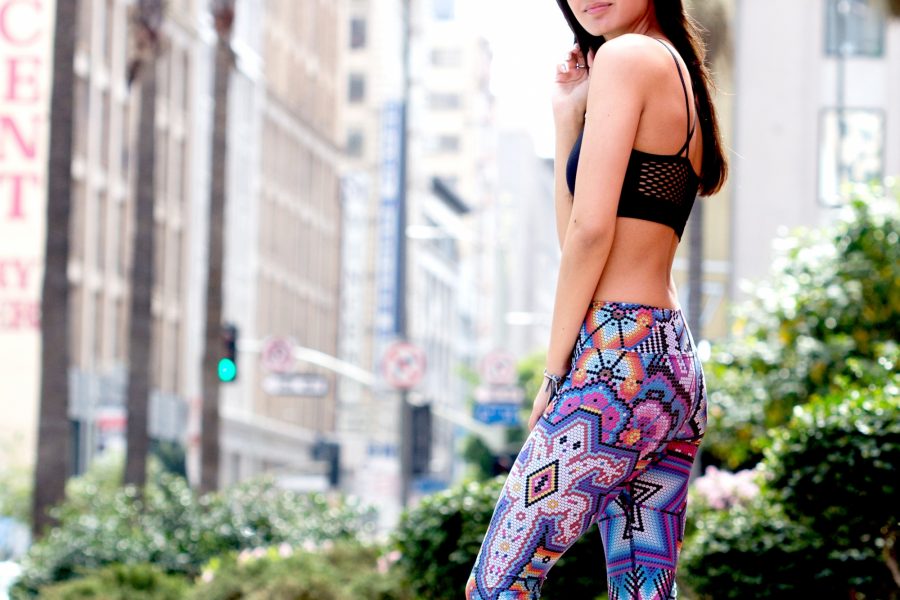 Lizard Beads Capri - $110 | Seamless Bra (Black) - $49
We're psyched to announce that Eagle Rock WERKSHOP has landed at Yoga Movement! WERKSHOP's eye-catching and eco-friendly collection is the brain child of Chriztina Marie, whose experience in retail, skills as an artist, and habit of wearing activewear on and off the mats led to the leggings across our studios today.
WERKSHOP's bras and leggings are made from chlorine and UV-resistant fabrics that are tight enough to resist piling, yet light enough to breathe when flowing in class or running around in Singapore heat. Best of all, their bold designs are printed using an eco-friendly, water-soluble process, allowing all production materials to be recycled after use!
Check out the collection next time you hit our East Coast, Orchard 22 or Tanjong Pagar studio. See you on the mats!