Essential Level YMTT students learn to teach YM classes to YM standards, from those who best understand what that means. 
Essential Level YMTT modules are lead by a rotation of YM teachers according to their areas of expertise. Plus the overall program is spearheaded by Selina and Vera, YM's Teacher & Programs Manager and Coordinator. Read on to learn how their experiences with building YM's teaching team ties YMTT's practical and technical learning together.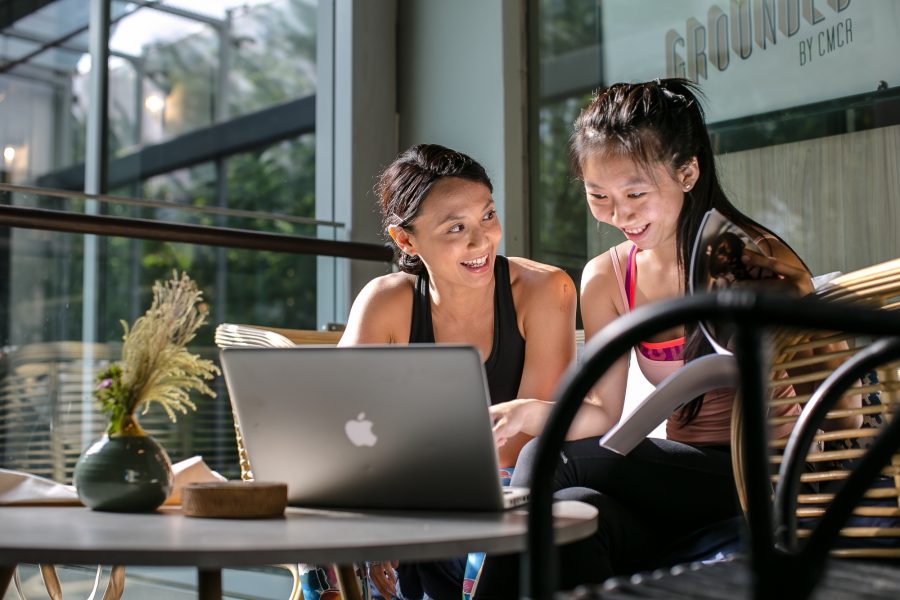 Selina and Vera | YM's Teacher & Programs Manager and Coordinator
Hey guys! First of all, how did you each join Yoga Movement?
Selina: I joined YM as a total yoga newbie in March 2013 as an ardent marathon runner who needed a way to offset miles that left my body tight absolutely everywhere. Little did I know it would change my life, that I would become instead an ardent yoga practitioner who would begin teaching at Yoga Movement exactly one year after my first class. I got involved with YM's management in late 2014 when there were only 3 studios by managing teachers' schedules… flash forward 2.5 years and the number's grown to 342 weekly classes across 6 locations this year! 
Vera: I first dipped my toes into yoga in college, and eventually created a yoga program for SMU. I took on my third yoga teaching role when I joined YM in February 2016, starting part-time while also working as a personal gym trainer. I wanted to do more with YM though, so I developed YM teacher team-building sessions, and as of April this year I've been working closely with Selina to handle teacher scheduling as well as teacher development for YM's teaching team.
Hiring comes before training and scheduling, though. What do you look for in an teacher applicant?
Vera: YM is all about delivering its 6 class types to multi-level audiences, so teachers firstly have to be the right culture fit… it's not easy to make yoga an approachable practice for any student, regardless of how experienced they are! 
Selina: Yup, culture fit is definitely important, along with being great team players and having a great personality! In hand with that comes great work ethic. Like any other job, it doesn't matter how many years of experience one has if they don't have the motivation to continuously deliver and improve.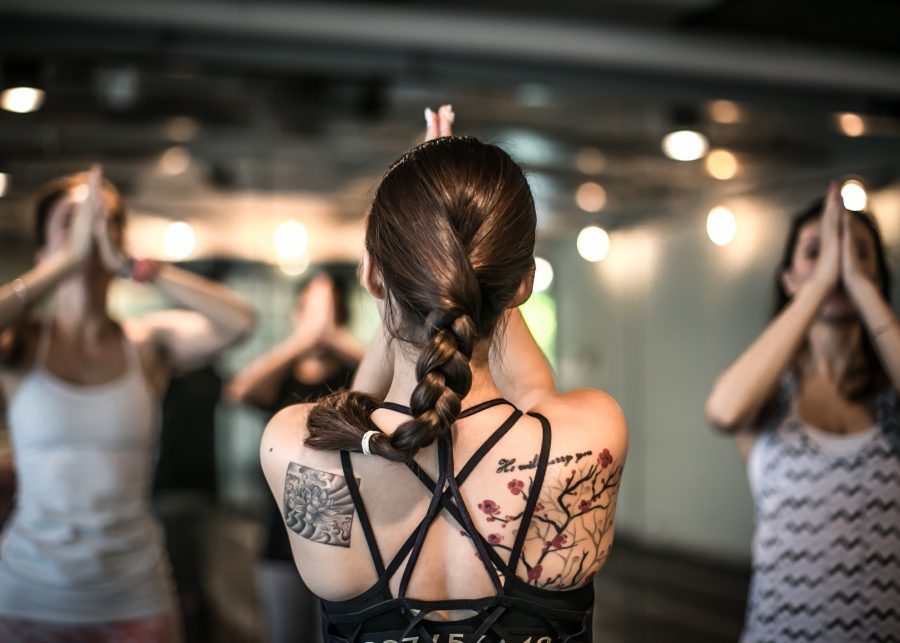 YM Teachers train together weekly, to continuously find ways to improve.
How can the Essential Level YMTT bring somebody to teach to those standards in just 5 weeks?
Selina: While some applicants have been students for years, some have never stepped into a YM class. Regardless, we put all new teachers through training on how to teach YM class types to a multi-level audience, and equip them with soft-skills to deliver these classes to both yoga newbies as well as the more regular practitioners side-by-side in any class. 
In the Essential Level YMTT we emulate that YM training. However, we know a teacher applicant has plenty of yoga experience, whereas we expect varied experience levels in YMTT. We therefore train YMTT students with the assumption that they have never taken a YM class, and immerse them in the YM style by providing unlimited class access across our six studios throughout the program. We make it mandatory for them to attend every YM class type weekly to learn the YM style inside out. Met with our weekend lectures, practices and debriefs, we switch their mentality over to the teachers' perspective around those class experiences.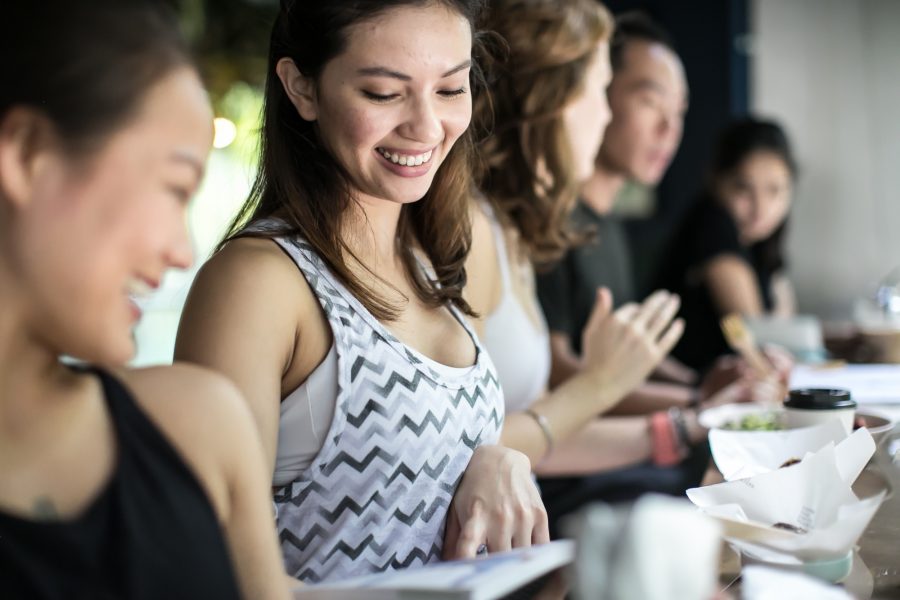 Weekend study breaks include brunches and coffees from Grounded.
It sounds like hiring, training and maintaining the YM teaching team is already a handful. Why branch out to YMTT?
Vera: What we see a lot in applicants is a great understanding of anatomy and facts, but a loss for how to actually lead a class. So we thought, let's just create a program to tackle this common challenge!
How did you choose the YMTT teachers who help tackle this challenge?
Selina: We first drilled down on what topics are Essential to being an excellent YM teacher, and brought in the teachers who would best speak to those skills in the YMTT program.
As sequencing junkies who are super OCD about YM class types, it was almost a given that Vera and myself took on the modules that focus on the actual teaching of poses, as well as sequencing. Likewise, Mayuko is an ardent practitioner of the Monster Hot style so she'll be leading the hot yoga part of the program. Coral is a professional host and is a natural choice to lead our voice module. Amy C has a physiotherapy background and will lead our anatomy module. Finally, DJ has a degree in Yoga Therapy and is perfect for the injuries & modifications module. 
Thanks for sharing what you guys see behind the scenes when building YM's teaching team, and how the Essential Level YMTT trains students up based on that. Excited to see it all get going in July!