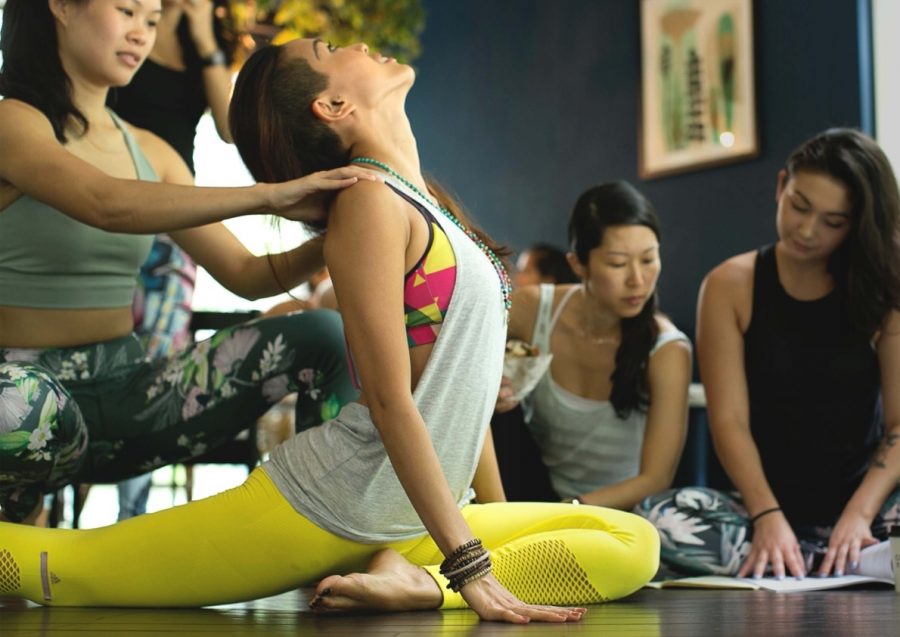 Essential YMTT | Learning to teach YM Classes... the YM Way.
As much as we love yoga, it's best enjoyed as part of a well-rounded lifestyle. The Essential Yoga Movement Teacher Training (YMTT) requires a bigger commitment than our average 60 minute class, but rest assured it's designed to balance that effort out!
The Essential YMTT crew meets on weekends, so students don't have to flip their schedules upside down while learning to teach the physical practice of yoga. In between these meet ups, students will also independently complete three weekday yoga classes, but can choose whichever of YM's 364 weekly classes best suits their times. 
Essential YMTT also builds in face time with teachers, making sure students are well-supported during lessons, and also have networks to help their post-graduate teaching pursuits. Weekends include debriefs, brunches and coffee breaks so that there's no shortage of opportunity to bond with the crew!
At the end of the day, unlimited yoga across studios, premium course materials, rad YMA takeaways, and more come included to make sure graduates can confidently teach YM classes to YM standards, while enjoying the YM Life all throughout the process!

See our Academy page to delve into our October Program Schedule, or shoot any questions over to academy@yogamovement.com.