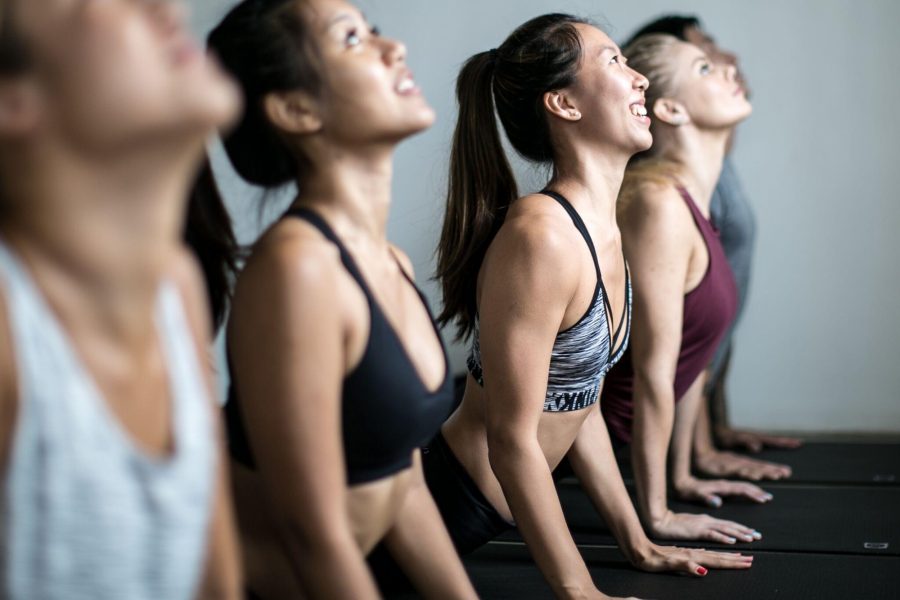 This August, we introduced the New Limits stamp card to get you to try all our class types... For those who've already hopped onto the bandwagon: are you guilty of putting certain classes on hold just because they sound daunting? Well, the good news is, you're capable of doing all our class types... no matter where you're at in your yoga practice! We're here to tell you the truth about our classes at Yoga Movement, so that you can get through all our 7 class types to earn 2 FREE classes!
All of our classes are all multilevelled
We don't segment our classes into Levels 1, 2, or 3... that means, no matter where you are in your yoga practice, you'd be able to feel challenged without feeling overwhelmed.
Our teachers are trained to give you plenty of options
Yoga Newbie? Seasoned practitioner? There'll be plenty of options you can take to progress or regress your poses. Don't be shy to use our props to elevate your practice... literally! 

We don't just cue poses in Sanskrit
Sanskrit may be the lingua franca of yoga, but fret not, you don't need to be a linguist to practice yoga at YM! We avoid cueing in Sanskrit because it's not universal (heck, even we can't master all of it!)... And if we do, we make sure that the pose is backed up by an English translation and alignment cues that'd get you into the right shape.

Intensity doesn't equate to level of difficulty
Let's get this straight: the scores that denote our class intensity levels represent the dynamism, not difficulty of the class. So don't let these numbers deter you from trying out a 5/5 intensity Power Flow or HIIT Yoga class!
We stay away from anything that might not resonate with everyone
We don't burn incense or chant in class... instead we play good music for you to zen out or flow to. You might hear the occasional Namaste after your practice, which simply means "I bow to you" — a greeting just like a handshake or hello!

Our 7 class types feature a healthy mix of workouts
Too much of a good thing is never a good thing. As much as routine can be effective to measure your progress, it'll be tough to level up if you don't take yourself out of your comfort zone. Going for one too many Power classes? Train your stamina and endurance in a Power Flow class. Love a fast-paced HIIT Yoga class? Slow down, and stretch it out at a Zen class.
We put our students at the forefront of what we do
Make yourselves at home! Our Yoga Menu features simple price points, sufficient validities, and no contracts to tie you down. About 30% of our attendees are male — so men, don't be shy to try out yoga for the first time, or even make yoga your new thing. We love a good coffee or a beer post-practice... and you can get some at our partners', Grounded by CMCR and 40 Hands right by our Robertson Quay, East Coast, and Tiong Bahru studios. If you haven't already figured out by now: yes, we're not your regular yoga studio. 
Now that you know all of this, you can be well on your way to smashing all our 7 class types to get 2 classes... ON US! Click here for full details on our New Limits campaign.