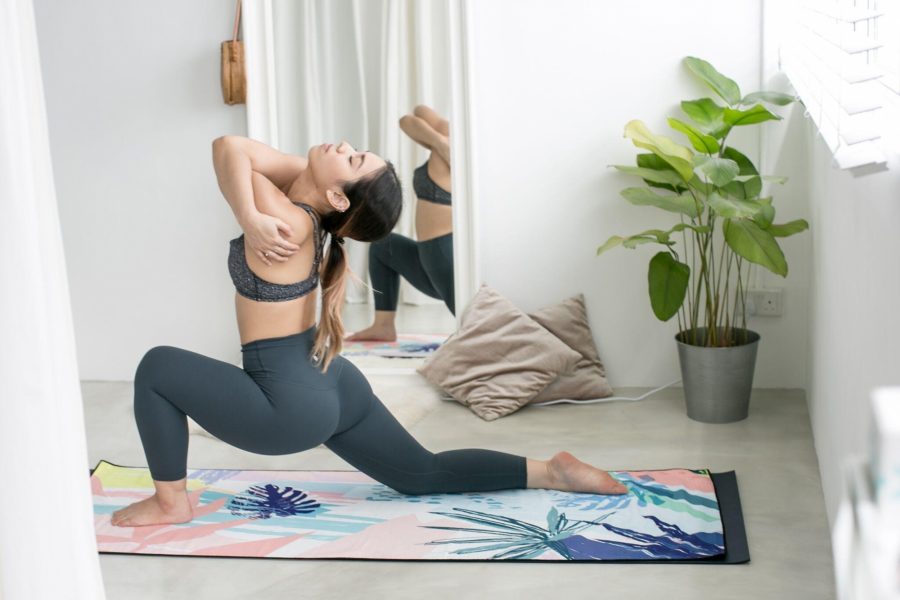 Woohoo! You've pushed through all 7 class types at our New Limits challenge last month for 2 FREE classes... and kudos to you if you managed to hustle through multiple stamp cards! This month, it's time to take it down a notch by showing yourself a little more lovin' on the mat: no more competition between friends or colleagues on who can finish a stamp card first (we're guilty), no rushing through back-to-back classes, or shuttling from studio to studio just to get to a specific class type... just you and the mat.
We know it's hard to go easy on yourself when you come to the studio for a workout. We've all been there: pushing ourselves into shapes that our bodies aren't ready for, powering through instead of taking rest just because our ego tells us not to. So to help you get back on track, here are 7 easy ways to be kinder to yourselves the next time you come to our studios:
Get to class early, not on time!
Save yourself the anxiety that comes with rushing to class. Arrive early, and allow yourself time to settle onto the mat — whether it is a 5-minute shut eye before your practice, or a quick stretch to loosen up.
Commit to giving yourself the me-time you need 
Don't feel bad about taking time for yourself. Chuck all your devices in the locker, and switch your smart watches to airplane mode. You want to be present on the mat, and not fretting about office shenanigans while trying to zen out. 
Set an intention for your practice
How you show up on the mat is what would carry you through the rest of the day. Pick an intention that will stick: it can be a single word or a phrase that resonates with how you're feeling that day.
Don't be hard on yourself
Don't feel like you should take the deepest expression of a pose just because the teacher cues it. With over thousands of poses in yoga, everyone's on the same journey of deepening their practice. So, always keep in mind that you're reaping the benefits of the pose, no matter what option you take.
Know when to back off
Sharp pains are a sign that you're pushing yourself way too deep into a pose. If a stretch feels more like a strain, regress, and take the simpler variation. In fact, simpler doesn't necessarily mean easier; and chances are, you'd still be working the same main muscle groups!
Take a rest when you need to
Be kind to your body, and take rest in Child's Pose whenever you need a breather. There's no judgement in the studios — we're all too busy trying to keep our balance.
Treat yo'self
You've fuelled your soul during your yoga practice, now it's time to treat yourself. Indulge in a good cuppa joe, fresh toast, or an acai bowl as a reward for working hard in class. Spoil yourself with new workout gear from our racks, or a Grippy Towel to help you stay focused with things start to get sweaty in class!
... or simply top-up your existing classes with a 30 class pack for 3 FREE classes AND a FREE Grippy Towel (worth $85) of your choice! Find full details of our Get A Grip campaign here!