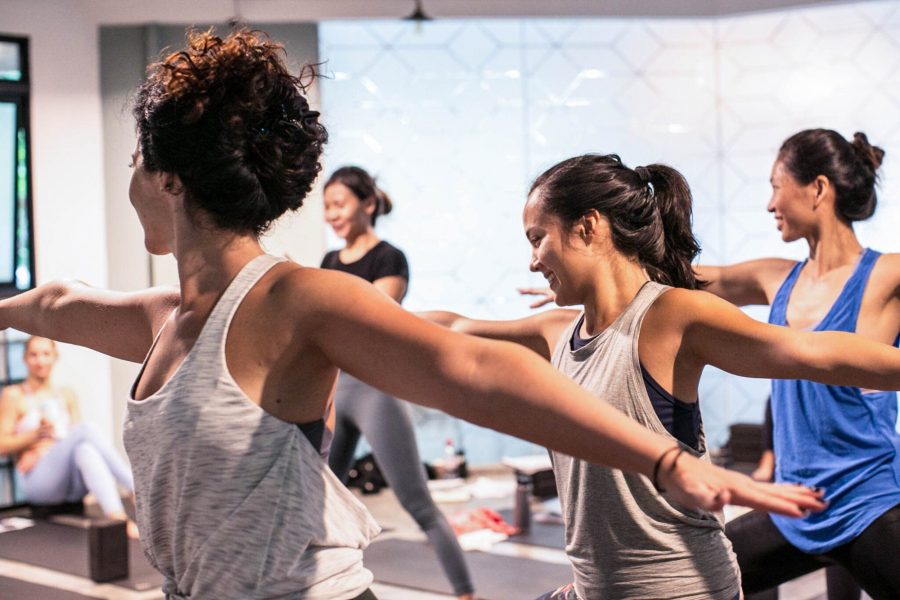 A little backstory about YMA...
When Yoga Movement grew and expanded into the Robertson Quay and East Coast neighbourhoods, we saw an opportunity to fill a gap in the market. We knew that there was room for quality yoga instructors... and we wanted to be a part of it! We created the Yoga Movement Academy in 2016 to train potential yoga teachers whom we want as part of our YM Fam. We groomed teachers to deliver engaging and amazing classes, possess great work ethics, provide services of high standards to clients, and also, understand that the practice of yoga is way more than what is commonly portrayed. 
In 2018, we launched our 200-HR Yoga Alliance accredited Yoga Teacher Training (YMTT200) with the intention to teach both technical knowledge and soft skills, on top of giving industry insights to future yoga teachers. With this intention in mind, an epic and well-rounded program was curated and polished with the YM brush – our very own creative touch.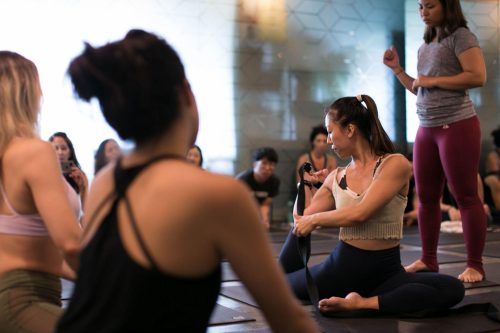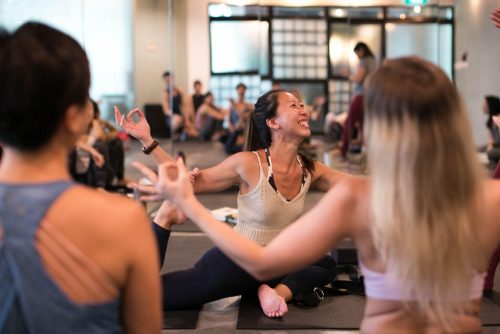 Our Programs Manager, Vera, carefully pieced together modules to make sure that we've got you covered, 
"We drill in on hard skills and teaching techniques and we also dedicate time to modules that are extremely important components of being a yoga teacher," 
She highlights, "Using Your Voice, Owning The Room, Qualities of Great Yoga Teachers, Ethics of Teaching Yoga, The Business of Yoga and YM Service Standards are some of our topics that are often neglected in teacher trainings... but yet super important to people who want to make teaching yoga a sustainable career!" 
And of course, the best part of the course is also handled by Vera: in partnership with Grounded; Vera plans, tastes, and puts together a kickass menu to fuel you through the nine weekend course. She assures, 
"The good people at Grounded create new, improved dishes all the time; and the feedback from students during the course always gets heard by the team involved in putting together a customised menu for each YMTT. We hope to create the best teacher training experience possible!"
Vera also works closely with our teacher manager, Selina — the one behind the management of all 42 of our YM teachers — to decide on the best people to teach each module. Together, Vera and Selina identify each teacher's strengths based on their yoga and non-yoga backgrounds. They select teachers equipped with expert levels of knowledge and skills that they can bring to the table at YMTT200 — such as public speaking or physiotherapy! Work ethics is hyper important to the team behind the scenes, so these are teachers who are not just great at teaching, but also inspiring role models and mentors for our YMTT200 students.
Finally, when all the mechanics have been well sorted, the in-house Creative team takes over – that's us! We gather all relevant material, and beautify it for an even better teacher training experience. Creative and Content Manager, Collette, says, "Let's face it, no one enjoys reading a textbook with no visuals... so here's where we come into play. The Creative team arranges photoshoots and illustrates visual aids for you to enjoy well-rounded content."
It sure is a lot of work, but every bit is worth it when we actually see the fruits of our labour. After three full runs of weekend YMTT courses (and one more coming to an end), it's safe to say that our teacher trainings have exceeded our expectations in terms of the quality of graduates, passing rates, our hiring of YMTT200 students and the amount of fulfilment our graduates get! In 2019, we're introducing a full time, weekday YMTT200 for those of you who want to fully immerse yourselves as yoga students and future teachers. 
For those who wish to go on with their day jobs while enriching their minds on the weekends, get kickstarted at our next intake starting on September 15! Check out our Academy page here, or drop us an email here for more deets!