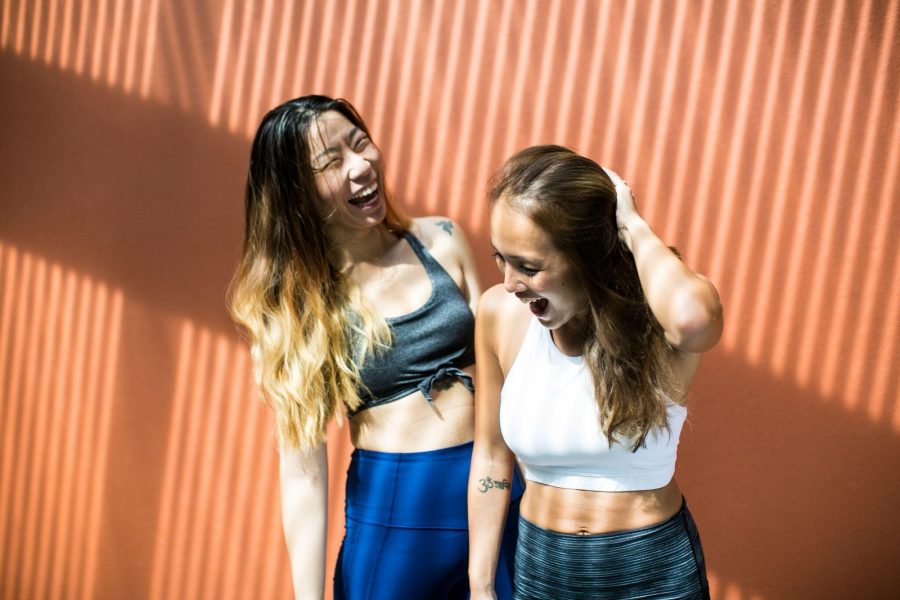 We turn six tomorrow… and there's no better way to celebrate and reminisce than to have the OGs of our teaching team grace our YM platforms! Alicia and Coral have Buddied Up, attended, and taught classes at Yoga Movement since we opened our doors on May 26... a whopping six years ago. Coincidentally, it was also yoga that brought them together – talk about affinity! The two have had mutual friends for years, and always knew of each others' existence. So when they first crossed paths at a yoga studio, it's no surprise they became friends almost immediately.
"We grew closer, and started hanging out a lot because we were the two losers who didn't have real jobs back then," Coral laughs, 
"We were constantly free in the day, and always up for random things like all-hours surfing, last minute office chair racing competitions and long boarding (way past the appropriate age for our knees)."
Naturally, when Yoga Movement started to take shape with Alicia and her partner, Pete, building it from scratch; Coral was all hands on deck. She contributed to a lot of the artwork and handiwork during YM's infancy, when all we had was minimal budget and an unclad studio on Carpenter Street. Soon, she became a fully-fledged member of the YM Fam. Alicia says, "When we opened our first studio, Coral had just completed her teacher training, and asked if she could join the team. I always saw her as a natural in front of people – she's had years of stage and voice experience, and I knew that she could easily apply yoga teaching to her skills."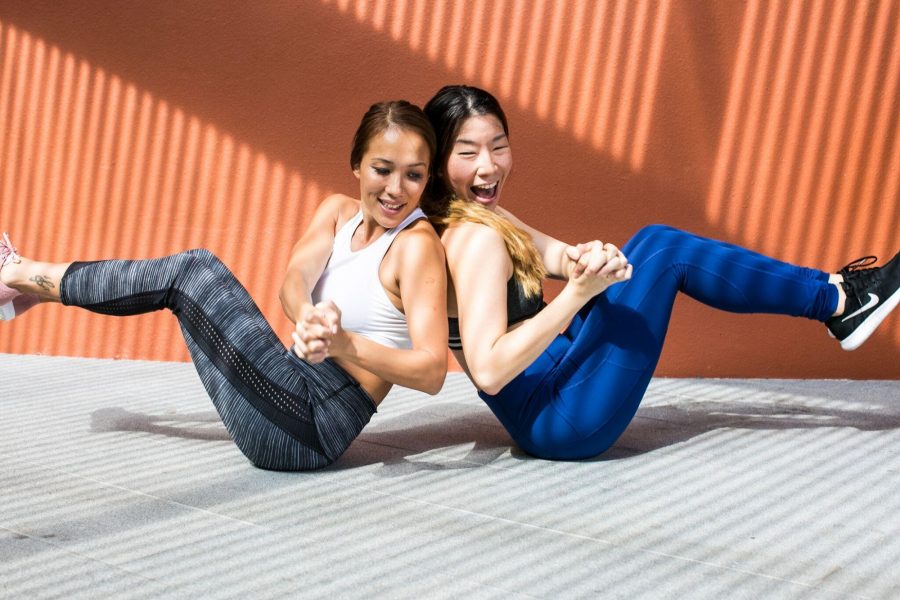 As friends, Alicia and Coral were always trying to convince each other to do the craziest things – and it wouldn't take a lot for either one of them to conform. They've gotten to a stage in their friendship where they can be absolutely blunt and honest with one another, and neither would get mad. At the same time, they are also pretty damn good at laughing at themselves. Alicia recalls,
"I sent an embarrassingly funny picture of my date (now husband and business partner) back then in confidence, only to have her blurt out what a great photo it was at a dinner table in front of him and a group of people!" 
Fast forward a decade, the two are still friends, and teaching at all six of our YM Studios. You'll find them hanging out over coffee in between classes, bonding over a foot reflexology sesh, or babysitting – where most of the time, Coral goes over to Alicia's to carry her baby, Koda, while Alicia takes a break from doing so.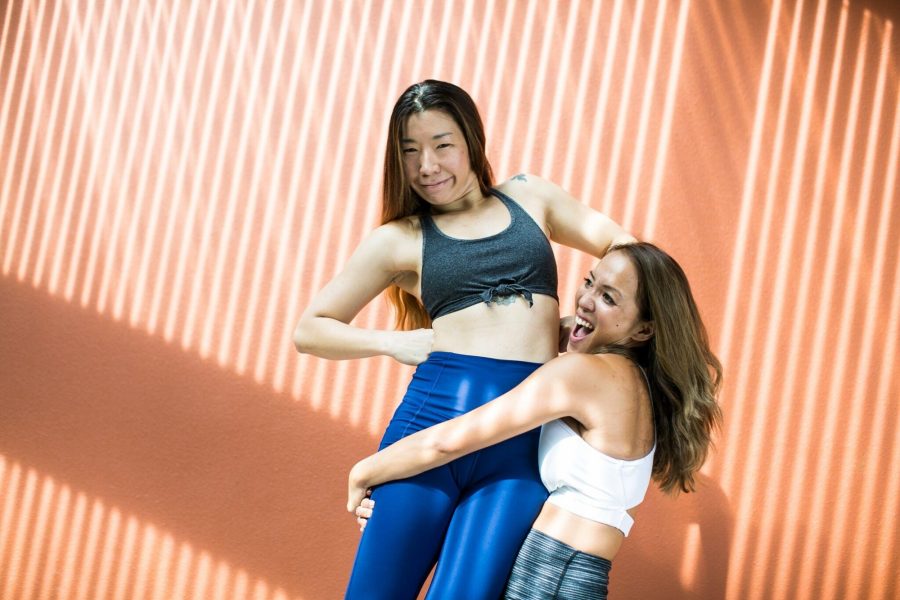 Having watched all six YM locations transform into bustling studios today, Alicia and Coral have pretty strong impressions on which their favourite one is – interestingly, their reasons are both tied to food.
 "The Pod at Tiong Bahru!" Coral votes, "Got cupcakes next door."
Alicia likes our Robertson Quay Studio, because it feeds her addiction, "I drink about 9384928374982734 coffees a day, so it helps that Grounded (Café) is right there!" She adds, 
"I also love the RQ Studio because that was the first studio Pete and I decided to up our game and engage a proper interior designer to work on its unique layout. Prior to that it had always just been us managing every touchpoint of our studio fit-outs."
Got a buddy you've been besties with for as long as a decade? It's about time to take your friendship to the next level by sharing a 20 class Buddy Pack... and we'll throw you guys two FREE classes for being a sport! All the deets here.