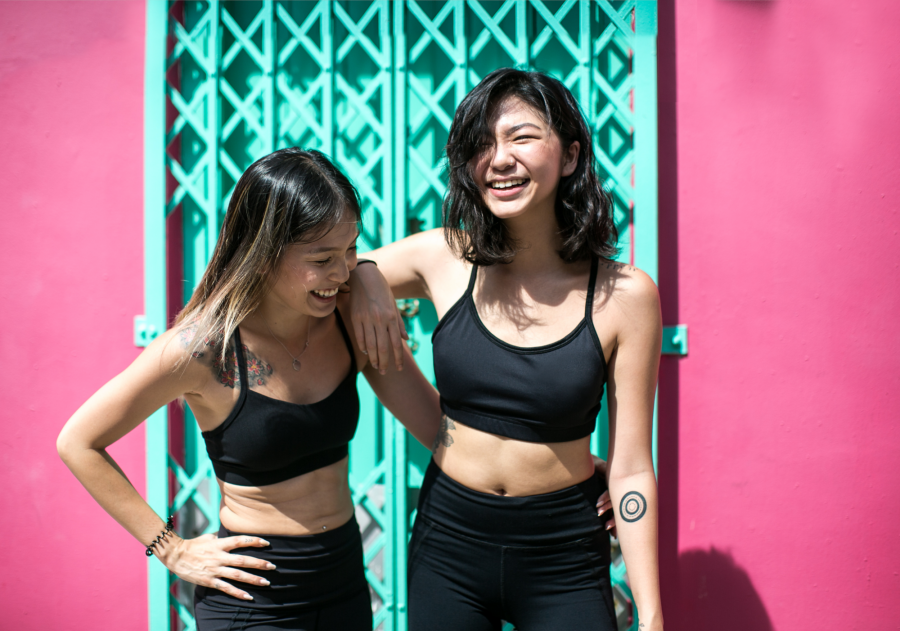 Ashley C (L) and Ashley S (R)
This May, we're celebrating our sixth birthday, as well as all the friendships forged over the years within our studios. We've seen plenty, but none quite as eventful as the friendship between Tiong Bahru Studio Boss, Ashley C; and Front Desk trooper, Ashley S. As they grew closer, Ashley C has been trying to get Ashley S to workout with her; while Ashley S tries to convince Ashley C to go for drinks together. "Life is all about balance!", they say. It's in scenarios like this when our shareable 20 class Buddy Pack serves as a compromise: the perfect excuse to workout, then hit the bar together. You can fling your boozy bestie a few classes just to help her kickstart her workout regime (after all, we're giving you two FREE classes) while you enjoy the bulk of the Buddy Pack – how you share it is entirely your choice.  
The close friendship between the Ashleys was an unexpected one, though everyone else who have met the two on separate occasions mentioned that they were bound to become really good friends because of their similarities. On the surface, the Ashleys have a lot more in common than just the same first name... they also have two identical tattoos, and identical nose rings.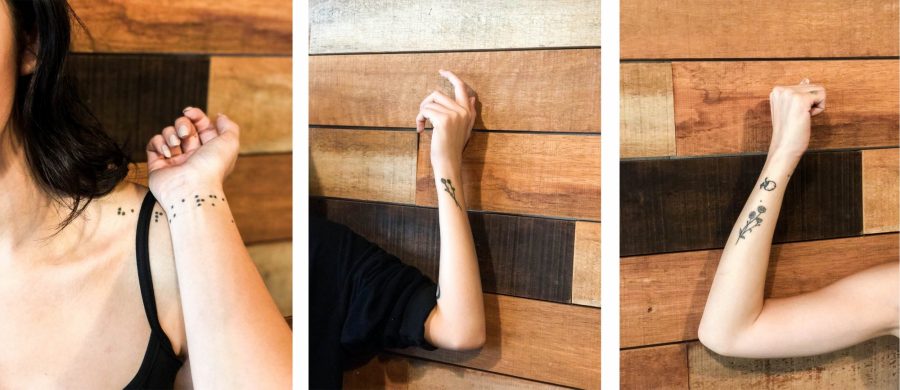 For Ashley C, it was these physical traits that caused her to take less of a liking towards Ashley S in the beginning, "When I first heard about Ashley S, I already didn't like her because I thought she was clamming my jam – I wanted to be the only Ashley at Yoga Movement!" She adds, 
"When I saw her in the flesh, I noticed all the similarities and was more put off than anything else."
In Ashley S's defense, she says, "When I eventually found out that Ashley C was really salty about me joining YM in the beginning because of all our similarities, I told her that Ashley is a pretty basic name and she's not special haha!"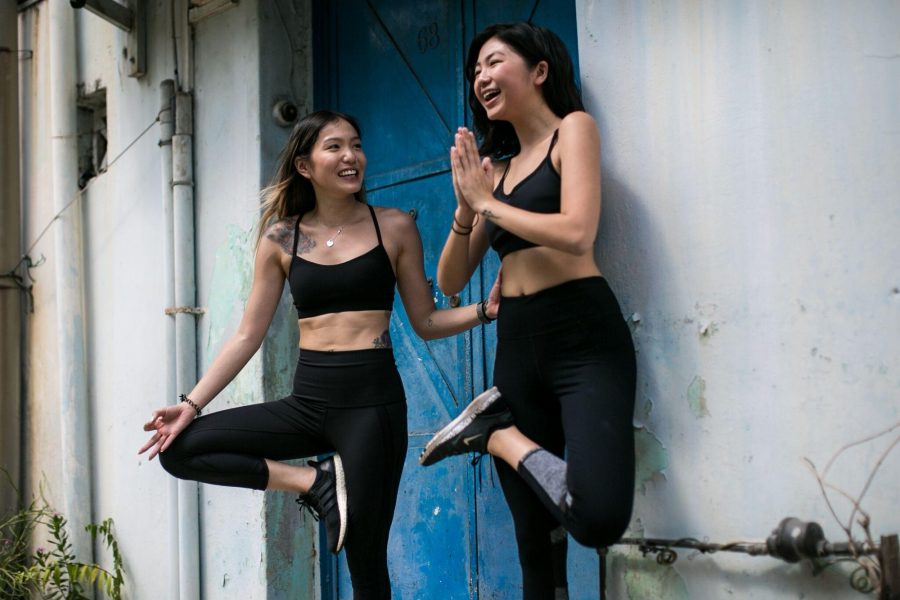 Despite being four years apart, the duo now share a strong bond thanks to their almost-identical, yet complementary personalities. Being the older half, Ashley C plays big sister to Ashley S by being a listener, and life advisor. Ashley S says, 
"Ashley C is brutally honest about everything... she's one of the few people I feel like I can tell anything to, and she'll advise me with zero judgement."
Ashley C loves how her younger, playful version of herself, Ashley S is always up for anything, 
"I'm super spontaneous, so it's nice to have someone who would be all in for any of my crazy ideas, like how Ashley S gave me my first hand poked tattoo... in the studio (oops)!"
The duo's favourite hangout spot is also coincidentally their favourite studio, Tiong Bahru. Ashley C has a soft spot for the Tiong Bahru Studio because it is where their friendship nurtured and grew, "I was so determined that Ashley S would never be someone I'd like, but look at us now! We're so in sync that she's like my second self!" On the other hand, Ashley S enjoys the space because it makes her feel most at-home, "It's the cosiest and most quaint studio, and it's also the easiest to close up hahaha!"
Trying to convince your boozy bestie to join you on the mat? Newbies get the best part of the deal with our 20 class shareable Buddy Pack! On top of the two FREE classes we're giving you, peeps who are new to YM get one additional FREE class – that's up to four FREE classes if the both of you are new to YM! Full deets here.