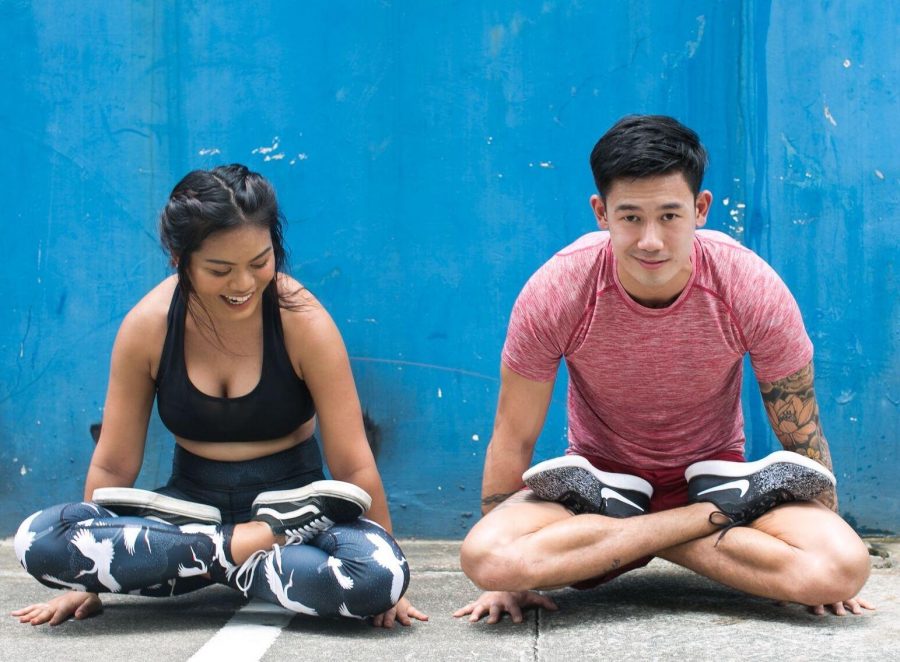 Since our doors opened six years ago, Yoga Movement has strived to bring people together not just through yoga, but great music and coffee available in and around our spaces... and we want that sense of community to always live on. So to kick off our birthday month, we launched our first ever shareable Buddy Pack that gets you two FREE classes with every 20 class Buddy Pack purchased.  We want you to be able to share your practice, literally, by splitting those 20 classes with your best workout bud however you want – be it 50/50, 60/40... you decide! We know that the two of you are probably joined at the hip, but you're free to use these classes in your own time too (on that note, only one of you have to be present upon purchase). 
It's in our spaces where we also spotted a few dynamic duos, whose friendships blossomed just by seeing too much of each other at YM. Testament to that is our teacher, Raphael; and Front Desk trooper, Nadhrah. The pair met about a year ago at YM, when Raph was reporting to class and Nadh was manning the front desk. She then stumbled upon Raph's profile on Instagram, and took a liking to his (very complex) writing. 
When asked to describe each other, Nadh describes Raph as an old soul, and an empath; while Raph likes Nadh for her poetic nature, depth, and emotional vulnerability – it's no wonder they hit it off so well! The openness of their friendship has led them to see each other through their worst of times. When Nadh was at her rock bottom, Raph played a huge part in helping her pick up the pieces, 
"Raph often grounds me whenever I'm going through a rough time or a bad day. He taught me that the good and bad in life has to co-exist, and that has been something I will always remember."
Raph too has his moments, and Nadh gets creative in ways to cheer him up whenever he's not feeling his best, 
"She makes me cards when I'm feeling down. Through breakups, illnesses... just generally shitty days – and they mean a lot to me!"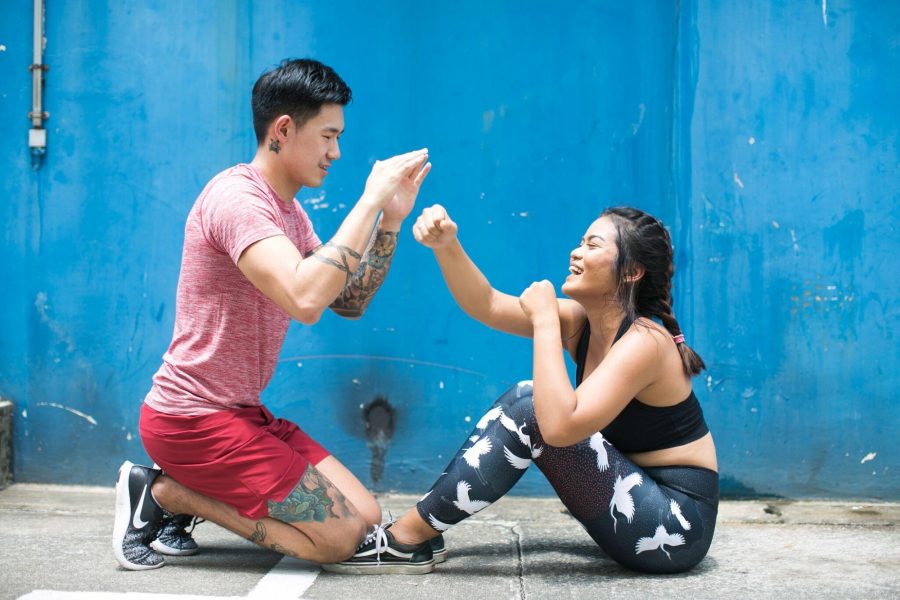 Raph (L) and Nadh (R)
On a lighter note, apart from all the depth and intricacies that you might find in Raph, Nadh swears that he's a really funny guy when you actually get to know him. Having lived in Australia for most of his life, Raph isn't a full-fledged Singlish speaker – and Nadh tries to change that by teaching him Malay and Singlish slangs, "You should ask him to speak Singlish if you ever have the chance – he sounds like a full on ah beng, but he thinks he's good at it!" She adds,
"Have you seen how girls go ga-ga over him? I will never understand that. He's a monkey who can't sit still!"
For the past year, Raph has been trying to give Nadh a peek into what he loves to do outside of teaching yoga, "I've been trying to get her to come to the Muay Thai classes I teach, but that's still pending, though I know she'll love it!" But Nadh hasn't been convinced, "I honestly think I'd pass out five minutes into a Muay Thai class, so each time I'd pretend to feel pain in my leg just to get out of it! Besides, Raph always laughs at how girly I punch!"

There is one other thing that they don't quite agree on: which of our six studios is the coolest. Nadh loves the homely feel that our East Coast Studio has to offer... sunsets and all; while Raph actually prefers the Robertson Quay Studio for its chill vibes, and the Orchard 22 Studio for its beautiful greenery. Despite these differences, our East Coast Studio is pretty much home ground for the both of them, as you'd find them in and around the studio in between or after work. 

Show off your favourite studio to your best Newbie bud, or grab your YM Fam and take to the mats: grab a Buddy Pack by May 31 and enjoy two FREE classes on top of your 20 classes!