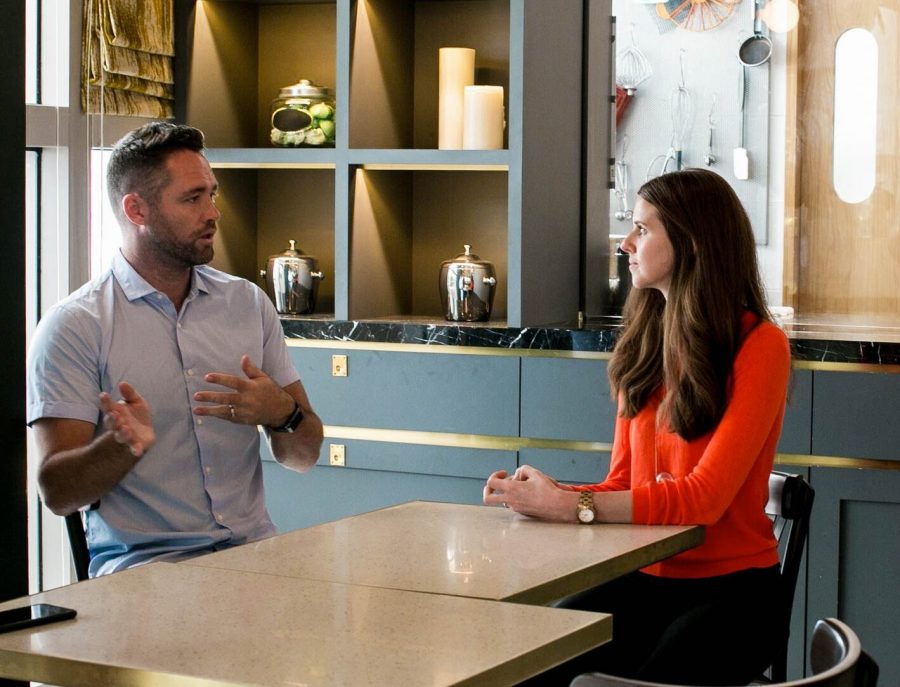 The business of wellness is a tricky one. For starters, wellness is expected to be accessible, for good, and not for profit – but the overheads and staff aren't gonna pay themselves, are they? With grey areas like these in the industry, it's tough to keep up to society's standards of the industry, and even tougher to find an alignment between being successful and creating a good thing for people. Take it from the guys who know it best: Lauren Armes, founder of Welltodo, a global wellness information and career portal; and Peter Thew, one-half of the duo behind the brand you're watching right now – Yoga Movement.
Right before Welltodo's first ever Founder Series in Asia, we squeezed in a chat with Lauren and Pete to see how similar or vastly different their experiences are as business owners who play different parts in the wellness industry.
Passion is a huge motivator of any business – and rightfully so. Lauren built Welltodo in eight months, fueled by her passion for wellness. She wasn't so much obsessed about being well, but rather, fascinated by the wellness industry from a business perspective. Her motivation? A combination of being unfulfilled by the job she was doing due to the lack of intimacy, wanting to have ownership over her work, and creating a life in her own terms… so naturally, being her own boss made the most sense to her!
On the other hand, opening just another yoga studio didn't quite cut it for Pete – there were already yoga studios on every other street. However, the service wasn't quite up to par, the brands lacked soul, and the industry felt a little too elitist. What had been missing in the market was the concept of a branded solution – and that was what YM aimed to deliver.
But passion isn't enough to stay afloat in this industry.
"It's tough for a lot of people who don't really have business experience or acumen – they just have a passion for wellness," says Lauren, "The biggest struggle is how to make money, and if you're not making money as a business then you're not sustainable." 
She affirms that success doesn't just boil down to followers on Instagram, or having a glossy brand – it's about the substance behind your business, and the problem you're solving for people. "Once you're in the industry, you realise how many businesses fail." Pete adds, 
"But if you're outside looking in, you only hear the good stuff. It's easy to see the Instagram version of being a small business owner – it really looks exciting and super fun."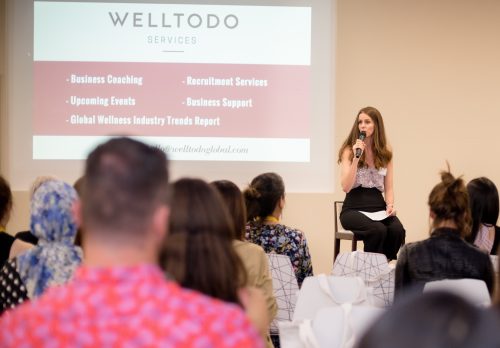 Gaining business insights at Welltodo's Founder Series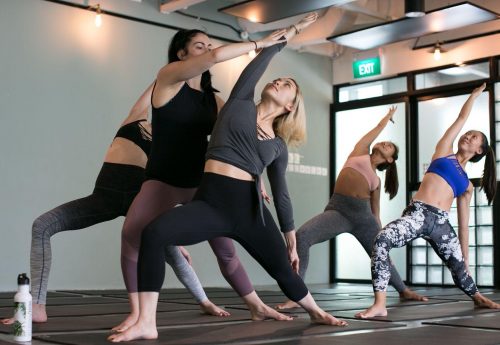 Getting into the business of yoga at YM's Teacher Training, YMTT200
Still learning on the job? You're not alone!

To be your own boss is to make your own decisions and take calculated risks, with no mentorship and no one to cover you if you mess up. Lauren views this as growth, 
"You're motivated to develop yourself personally because you see the direct result of it in both your business and in your life." 
There's no such thing as being the perfect boss, or aceing this whole business gig, "You're still in trial an error in everything you do, you just get better in mitigating risk. It's easier to turn things on and off when it's your own, and it's easier to make good decisions.", says Pete, who finds conversations with small business owners, just like this one, to be helpful as he sees it as a form of mentorship, "I like hearing about people breaking down – it is comforting. I know that sounds terrible but it's really nice to hear the insanity that keeps you sane."
Getting your foot in the door
Want to start your own business in wellness, or be a part of the fitness circle? We've got some tips from the best in the biz!
Enter with the right mentality – ego and entitlement aside
If you want it badly enough, it's not gonna be an easy ride. Lauren says, "You can talk about wanting to work in wellness, or wanting to start a business; but if you're not willing to make a sacrifice or put yourself on the line for that career, then why should anyone take that chance on you?" 
See the bad stuff in a good light
Lauren recommends turning all the negatives to positives, "I've had the worst managers in the world, but I see it as an opportunity to learn what type of manager I wouldn't wanna be. And I've had horrible jobs that I had to do, but you know what, having your own business is full of horrible jobs that you don't wanna do…"
Lauren used her pockets of time to get experiences leading up to the launch of her brand, "We spend so much time each day mindlessly scrolling… give that time to your career and the rewards will come. Whether it's continuing to learn, working for companies that you admire, or hustling on the side!"
Create your own opportunities
Pete says a shift in mentality, from being employed to being your own brand manager, is vital instead of waiting to be spoon-fed, "View yourself as your own personal brand, and work on yourself within the walls of the company – the company is just a vessel to propel you forward at the end of the day."
Starting a business can be an exciting thing that you want to devote all your time to, but Pete's advice is not to drop your current job cold, "If you try to monetise passion, you put unnecessary pressure on yourself. Work on your side project with passion, and do it outside of your regular work hours to see how far you can get your passion to."
Want to get more insights on the business of wellness? Welltodo is coming back for their second round of Founder Series in Singapore on June 6 and 7. Click here for the lowdown...