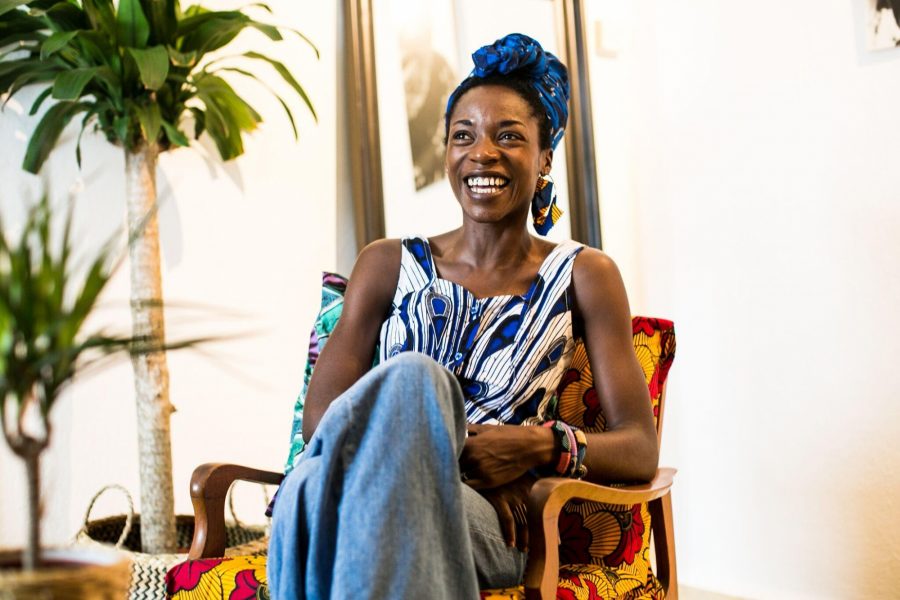 You'd rarely ever come across an individual who excels in both arts and science, but Ify manages to nail 'em both. By day, Ify is a scientist at the National Cancer Centre (NCC). By night, she runs her own brand, OliveAnkara, at her Tiong Bahru showroom. Ify first began toying with the idea of retail when she was offered a job in Singapore in the field of Cancer Research after completing her PhD in Human Molecular Genetics in Italy, where she was born and raised. But it wasn't just retail for the sake of profit or vanity…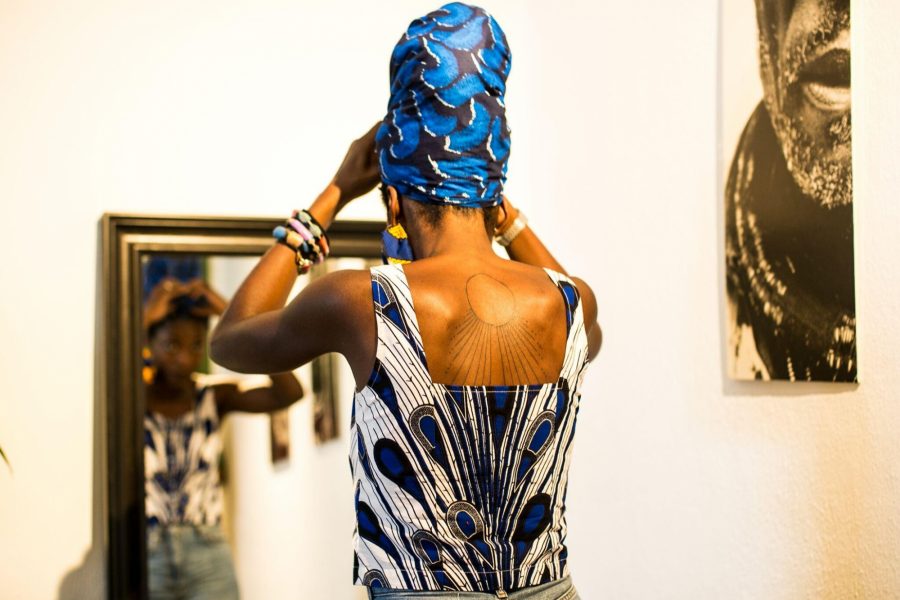 Ify loved Singapore for its melting pot of cultures, but found that what was lacking was the presence of an African culture. Whenever she made trips back to Nigeria, she'd raid her mother's wardrobe, and take traditional ankara pieces (African wax prints) to wear back home in Singapore, "I'd tell her that I'll bring it back the next time… but I never do hahaha! In fact, I kept taking a different piece everytime." Noticing her depleting closet, Ify's mum decided to put a stop to her daughter's raiding habits, 
"Finally, my mum said, 'I know that you know how to sew, so here are some ankara fabrics — go forth and make your own clothes!'"
Ify grew up watching her mother, a skilled seamstress, work the sewing machine. She knew how to sew, so all she needed was a course to learn the why's of dressmaking before it became second nature to her. In the midst of making her own clothes — and even designing her own wedding dress using the ankara fabric — an idea came to Ify's mind: why not increase African cultural awareness by introducing the symbolic ankara fabric to the Singaporean community?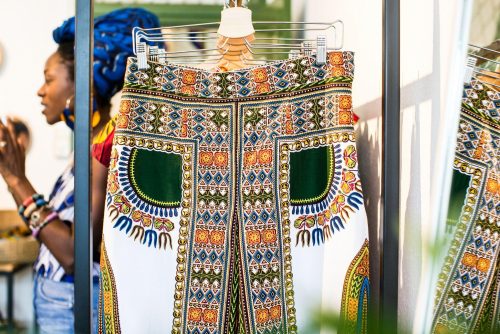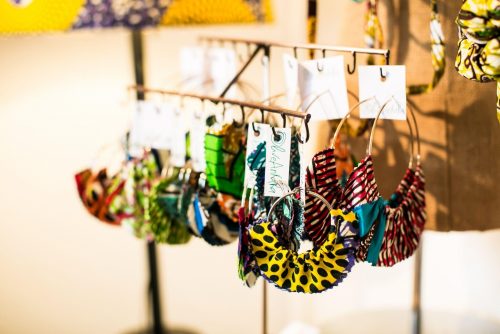 With a little bit gut and a whole lot of passion, OliveAnkara turned into a reality in June 2017. Sure, it was a big step to take for Ify, working full-time, and having to bear the risk of the business not taking off. But she had faith in her brand, 
"I knew that I just had to start. Even if it doesn't work out, I'm not a failure, because at least I started. There are other people out there who don't have the courage to take the risk."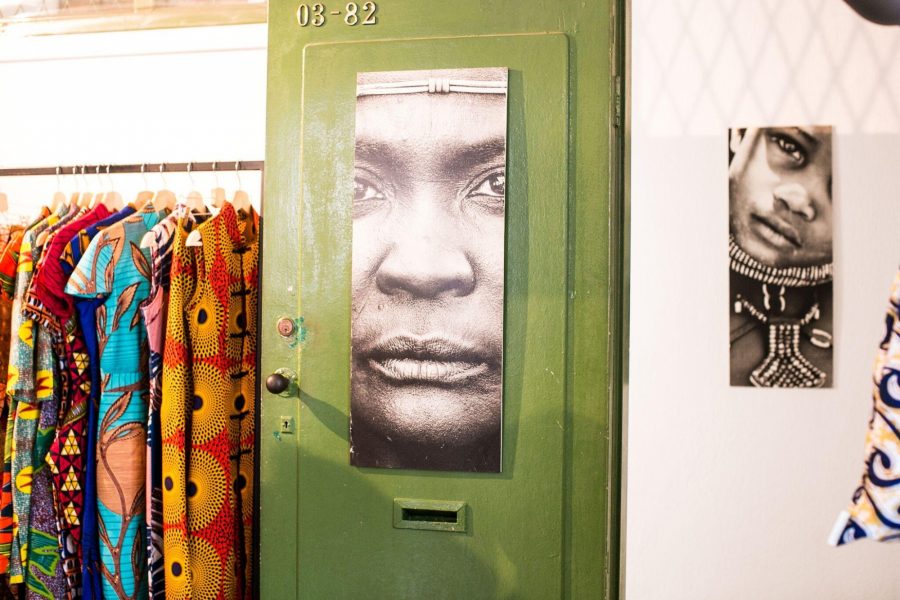 Everything worked out perfectly in less than a year. OliveAnkara moved from being an online store to having a showroom at Tiong Bahru — an old apartment that Ify revamped to become a place to work on her designs, house her stocks, and welcome clients to browse and try her pieces... right above her own apartment! She managed to find a fine balance between her passions. Ify splits her time evenly between the lab and OliveAnkara — running small and large experiments at NCC till the afternoon, then heading back to her showroom at Tiong Bahru to work on new designs, find new inspiration, and move forward with the brand.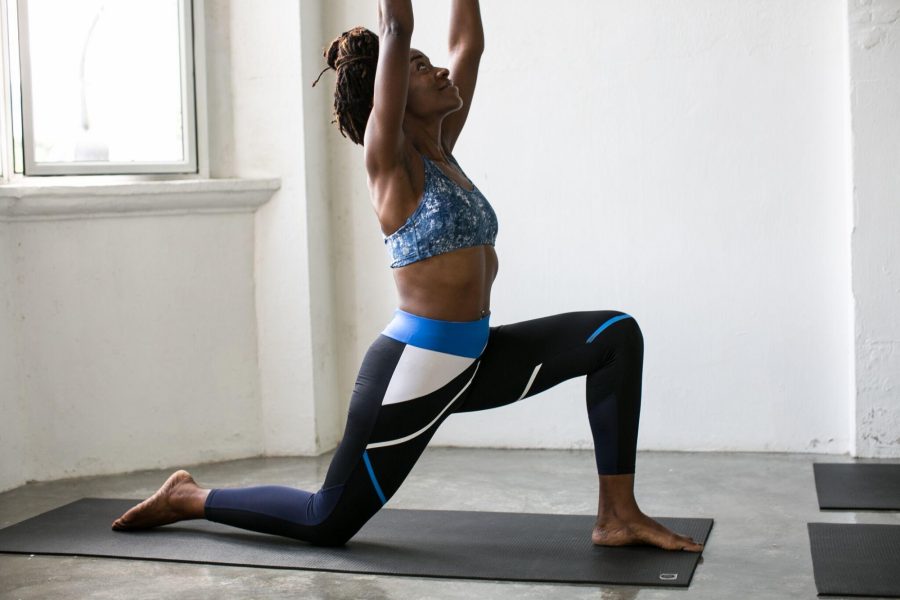 When Ify needs to take time away from work, all she has to do is to walk over to her favourite Tiong Bahru studio to get a yoga practice in — though she's also in love with the old school charm of our Carpenter Street Studio. She says, 
"YM is a place where you don't have to worry about what your balance sheet says, or what titles you have on your CV. It's a home where your mind can soften back into your heart." 
Most people do yoga for the physical and mental benefits, or for rehabilitation. But for Ify, it's finding that connection deep within herself, "I look inwards at my personal reasons for showing up on the mat. That reminder is what keeps me coming back day after day."
Drop by the OliveAnkara showroom to take home a piece of Africa. And while you're in the 'hood, drop by our Tiong Bahru Studio for a class, and treat yourself to a FREE Grippy Towel when you purchase our 30+3 Get A Grip promo!