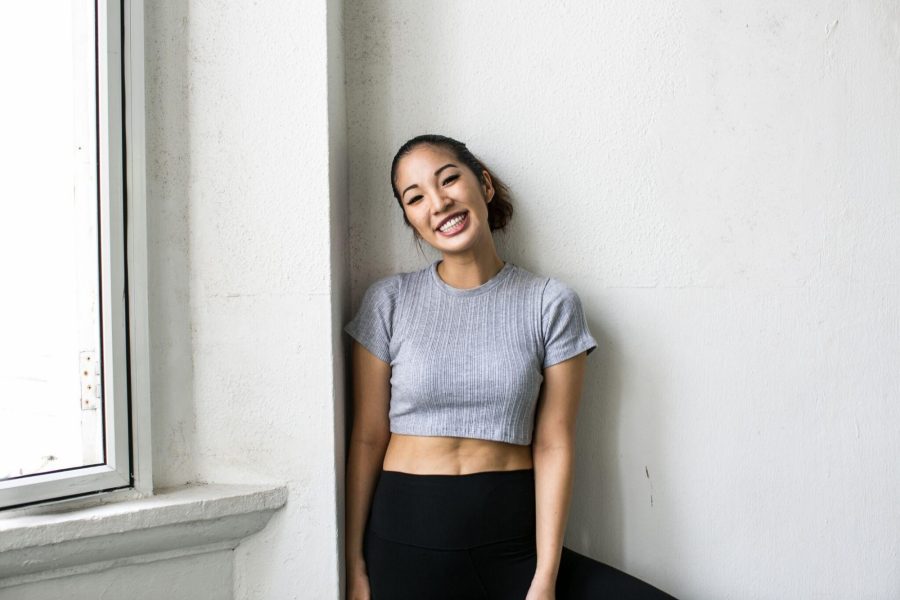 If you were born before the noughties, our Get A Grip poster girl, Jerilyn Moon might come across as a familiar face to you. You've seen her in our favourite local TV shows of the 2000s: R.E.M: The Next Generation, and Police and Thief... just to name a few. After taking a long hiatus to attend college in Los Angeles, then being a full-time mum to her son, Emmett; Jerilyn has recently made a comeback on local TV series, Tanglin. From as far as Jerilyn can remember, she's been hustlin' to pursue her acting dreams, 
"I knew I wanted to be an actress from the get-go. I've always had such a deep passion for making meaning of life — the ups and the downs… to be able to express it all, and feel everything." 
At just 12, Jerilyn was already well-equipped in brushing off any feelings of discouragement or embarrassment that came with rejection in the acting industry — only because she knew that she was going to be in it for the long haul. After two years of auditioning and not booking a single job, Jerilyn landed her first lead role in Kids Central's (now Mediacorp Okto) Wushu Warriors. By the age of 16, she had already learnt about resilience and hard work through juggling school and acting, "We'd be filming through the night and overrunning most days. I remember very specifically wrapping up at 2am or 3am, then having a 7am call time again the very next morning. Tired as we were, we would just have to suit up and show up." Jerilyn considers herself lucky for the opportunity to learn good work ethics and professionalism at such a young age — traits that are of utmost importance for a long, sustainable career in entertainment.
The industry is tough, but you need an even tougher exterior to not crack under pressure. Over time, Jerilyn learnt that the best was to survive was to stick to her guns. Growing up, she was constantly being told what she should or should not be like; what she should be more of and what she should be less of, "There was a point I was apologising for everything, constantly fearful of offending anyone. But finally, I figured: why should we dim our shine just because someone else cannot handle it?" Since then, she made it a point to chase after what she wants in the hopes of showing those around her (namely, her son), that it's okay to do things for yourself.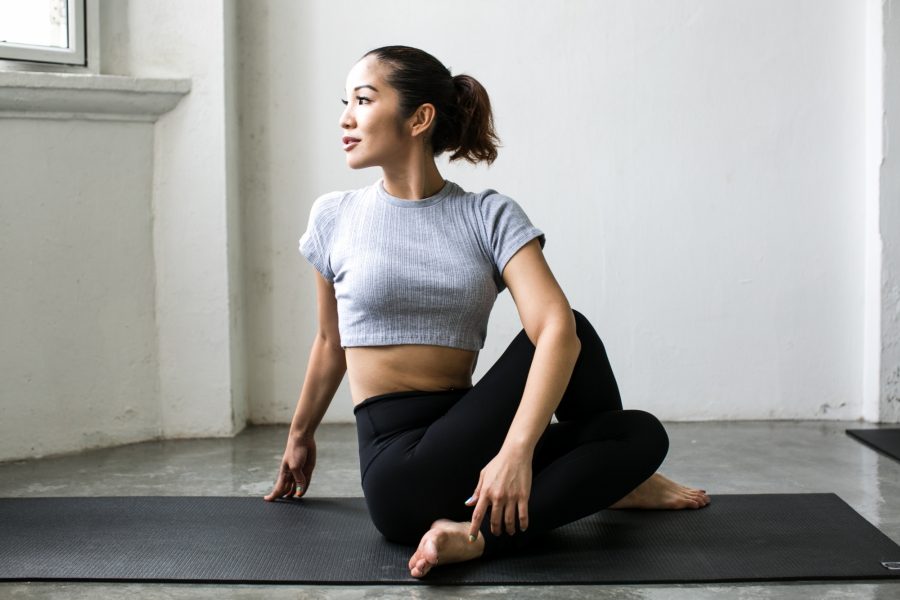 As if inner struggles aren't hard enough to deal with, being an actress and single mum all at once means running around 24/7 — to castings, meetings, shoots, media events, and to-and-from school. That's why, when Jerilyn manages to find pockets of time in her day, she retreats to our Robertson Quay studio for a hot class (her favourite!) before working out of Grounded cafe,
"Yoga reminds me of who I am, and helps me tap into my inner warrior. You really need that constant warrior spirit when you're in an industry like mine."
Truth be told, Jerilyn wasn't always a yoga girl. She never understood the sport, and always thought that it was just stretching… until she started classes at YM, "Where you go for yoga is so incredibly important. I really hated my first yoga class because the studio did not give off good vibes. But it's so different in YM!" She explains,
"YM was the reason I fell in love with yoga — and I promise I'm not just saying that! There's just something about the energy in the rooms. A presence about the teachers. A deepening that happens in my soul when I hold the poses and then, pushed a little beyond comfort. It was like going to therapy, without having to talk."
Looks like it's safe to say that we'll be seeing a lot more of Jerilyn in our studios! And if you, like Jerilyn, crave that outlet to zone out or sweat it out, snag a great deal with our new 30 class pack promo that gets you 3 FREE classes and a FREE Grippy Towel (worth $85) of your choice this October! Get the full details here.