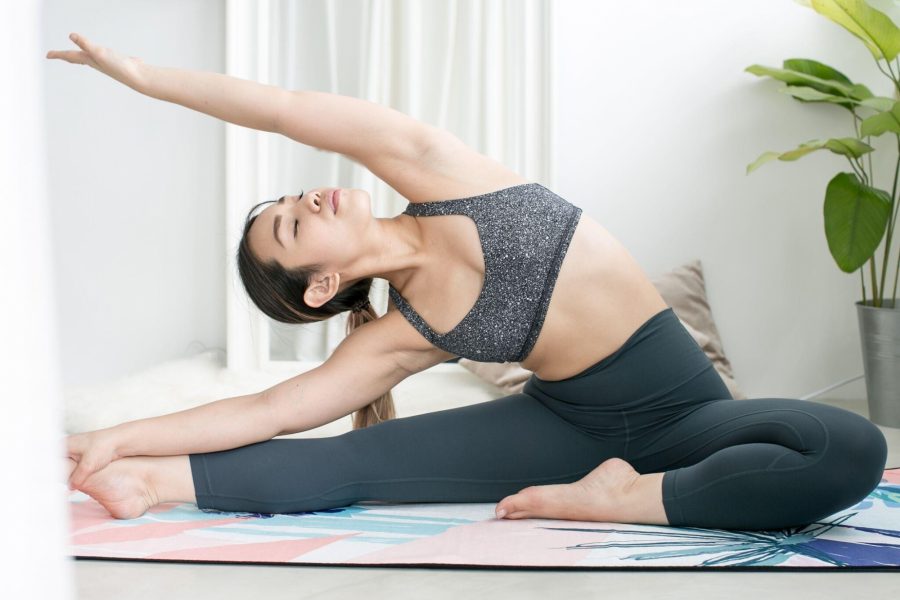 Gayle proclaims that her claim to fame is her avocado toast, but we say she's just being humble – granted she did whip some up for us in her beautiful home in Central Singapore. Avo toast aside, you probably recognise Gayle from Singapore Idol way back in 2006, watched her during her recent stint on local TV series, Tanglin, or attended her classes at right here at Yoga Movement. 
We went over to Gayle's home to watch her get ready (in a non-creepy way, we promise), and trailed her throughout the day to find out what she gets up to everyday. "Lucky for me, my days usually look super chill!", she says as she gets herself made up in the mirror. She's not one to fuss over makeup products – she usually gets them off the shelves at drugstores – but there are three items she swears by: MAC Studio Fix Fluid foundation for its lightweight coverage, Shu Uemura eyelash curler to perk up those peepers, and L'Oreal Double Extension Curl mascara for lashes that stay curled for hours.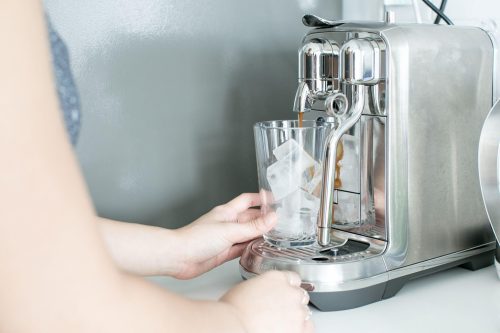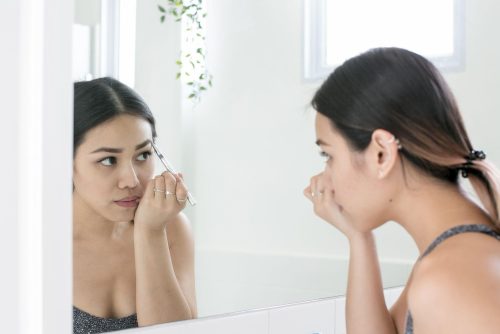 Gayle makes herself a glass of iced coffee, and heads to quaint practice space by the window for sunlight and stretches. She rolls out her mat, and lays over a Yoga Movement Grippy Towel – just in case things start to get sweaty. It's her favourite place at home to enjoy some me-time stretching, flowing, and trying out new arm balances and inversions. Yoga has taught Gayle to be patient with herself, both physically and mentally,
"It's a reminder for me to connect with my breath, allowing some quiet time in the day to appreciate what I have, learn how I can share, and what I can give to the world."
After a quick fix on her mat, she's off to our Tiong Bahru Studio to teach a Core class. Her workout bag must-haves? Earphones, water bottle, mints or a breath spray, a nice smelling face wash, a crystal deodorant stone (this au naturel product over scented deodorants anyday!), and her favourite Moschino Glamour fragrance to smell yummy. Unlike many of us, her holy grail product isn't some sort of branded makeup product, "It used to be my mascara, but now, it's a toothpaste and a toothbrush. Oral hygiene is so important. If you've clean teeth, fresh breath and a genuine smile, you don't really need much else!"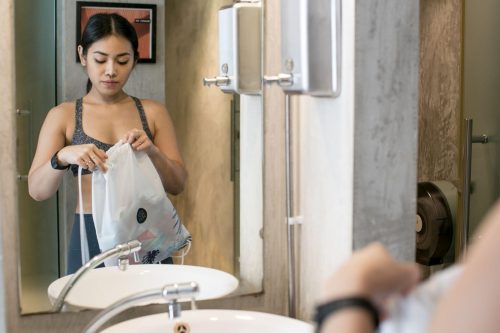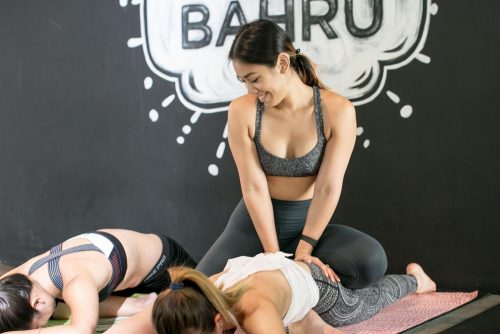 To Gayle, teaching a yoga class is just as rewarding as attending one. "Yoga has changed my perspective on life," she says, "We're often trying to push ourselves, sometimes too hard that we cause injury to our bodies. The practice teaches you to slow it down and be mindful of your movements." 
If time permits, Gayle sometimes finds herself spending hours hanging out in our studios (her favourites being Orchard 22 and Robertson Quay), "There's something about the vibe, the decor, the thought, love and care put into the aesthetic of all the studios." She adds,
"I love the energy of the people working there, and people attending classes. I love that everyone just wants to grow and learn and be better human beings."
While she's in the 'hood, she drops by her favourite flower shop at Tiong Bahru Market to pick up some fresh blooms for the house. Gayle and her husband love having friends and family over for board games and movie nights, so up-keeping her crib is part of Gayle's weekly to-do list.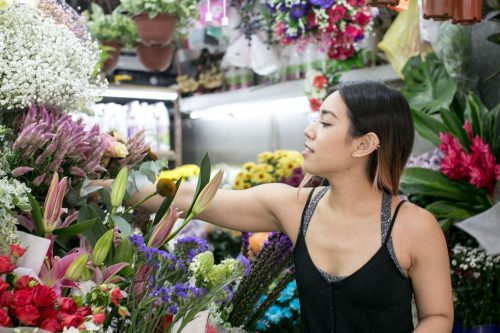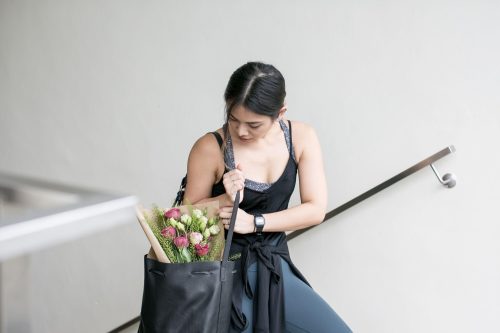 As soon as Gayle's done for the day, she takes a leisurely drive back to her home, sampling new music on her commute. She drops her bags, arranges her new batch of flowers, then heads to the kitchen to whip up a quick snack for tea time – her famed avocado toast with a side of roasted veggies. Judging from the way she handles the food, you can already tell that she's got skills in the kitchen. "A good tip is to half the avocados along its length and slice them thinly while they're still in the skin. Then, with a spoon, scoop it out clean to lay on the plate!", she shares.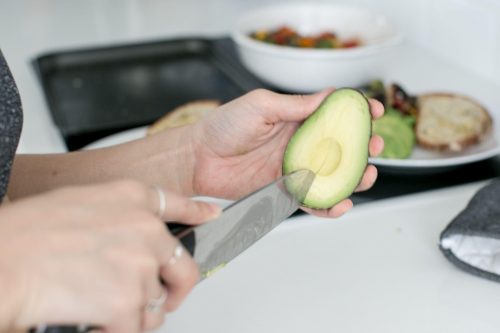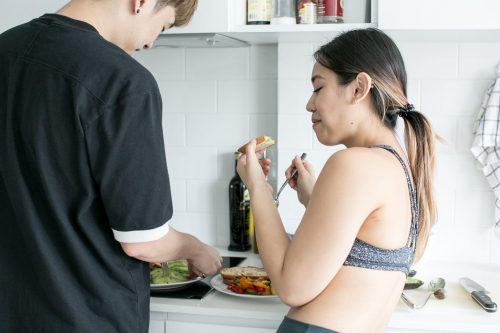 To wrap up the day after all that running around, Gayle slips into comfy clothes, letting the homebody in her take over. You'd find her either Netflix and chillin', listening and discovering new music, or making new playlists for her classes. In fact, here's one she put together just for us: all of her favourite tracks on Yoga Movement's Spotify!