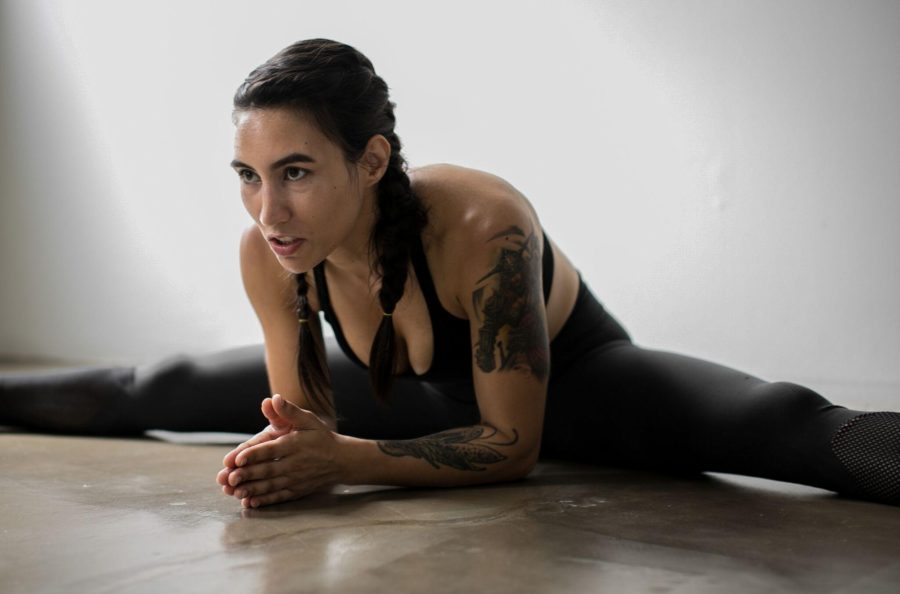 Kirstie is a proper badass: she's been into martial arts for a whopping 12 years now – first dipping her toes into Mixed Martial Arts (MMA) some seven years ago. She was a graphic designer by trade, but things took a turn when she fell in love with MMA after taking her first class at a gym she was working at, "I was only boxing and doing Muay Thai at that time, so I thought it would be cool to try something new. I remember the first thing I learnt was a double leg take down and an arm bar... and I've been in love ever since. I knew immediately that I wanted to compete In MMA!" Her career as a national MMA fighter took flight from there on, scoring her titles at the coveted ONE Fighting Championship two consecutive years in a row back in 2014 and 2015.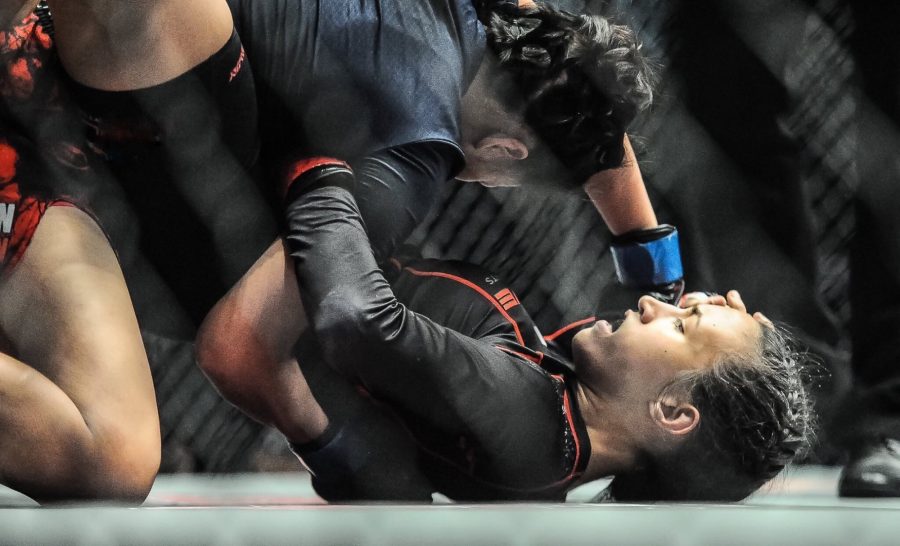 But of course, Kirstie's wins were no easy feat. She wasn't always an all-star player– as a kid, she was terrible at sports and competitions, and had never won anything in her life. She lived with very low self-esteem and self-confidence that got in the way of her pursuing what she loved. Even during the time leading up to her professional MMA debut, she was met with obstacles in her personal and training life. Naysayers told her she couldn't do it, and the stress took a toll on her – mentally, physically and spiritually... up to the point that she was uncertain whether or not the fight was even gonna happen. " All that pressure and hard work paid off eventually! I won by submission in the first round and came out untouched and unharmed which was something I was really grateful for," Kirstie adds, 
"It was the first time I did something for myself that I wanted so badly, and to achieve something like that was a huge turning point in my life."
Even though competitive fighting has taken a back seat for Kirstie for now as she recovers from a torn ACL, she's not retired from the field of martial arts. Kirstie has shifted her focus to pursue amateur boxing... and while at it, she teaches fitness classes with an MMA influence, and assists in a kids Brazilian Jiu Jitsu (BJJ) program. She trains once to twice a day, for an hour or two, by either running, strength conditioning, boxing, BJJ, or yoga.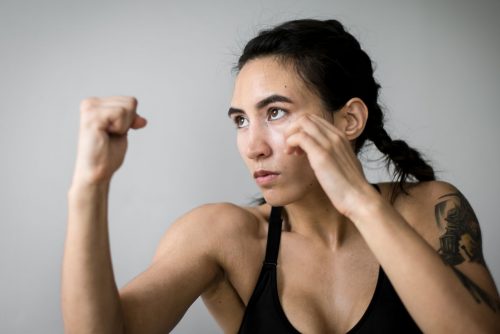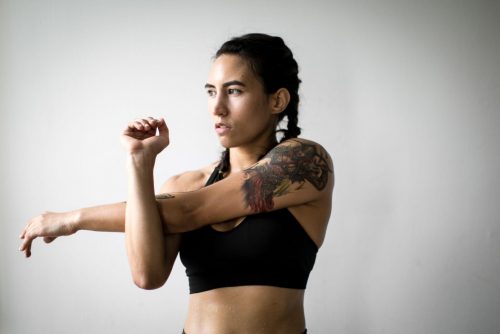 Yoga serves as the perfect complement for Kirstie because it lets her switch things up when high intensity workouts get emotionally and physically exhausting. Speaking like a true yogi, Kirstie says, "I believe in switching things up and on days when ones body is tired I think it's important to listen to it and to just take it easy," she continues, "I really appreciate the time taken during yoga to feel the way my body and breath move – it's something I never took the time out to do before."

To her, a great workout is anything that works on agility, flexibility, and explosiveness – everything that HIIT Yoga has to offer, 
"I like to mix it up and break away from routines, so functional and dynamic movements are something I find extremely fun and useful as I get to gain strength while staying agile and flexible!"  
Kirstie's gym bag must-haves
1. Headphones
Music is a huge part of relaxing, zoning out, or getting mentally prepped for a big workout! It really helps me to get in the zone.
2. Water
Hydration is everything! It helps with fatigue and I just think it's a super important factor that's often looked passed. It's surprisingly hard to remember to consume 2-3 litres of water a day, so I'm always carrying around a water bottle to remind myself to hydrate. 
3. Hair ties
I'm always doing something with my hair, especially in this weather. I basically live my life with hair ties on my wrist at all time!
4. A right state of mind
It's something that is often pointed out in yoga classes – which I find really cool. Reminding ourselves to be present, positive and grateful... you'd be surprised how much better you can perform under such a mental state.
HIIT Yoga class bookings are now open, with our first class kicking off on July 1! Book in here.