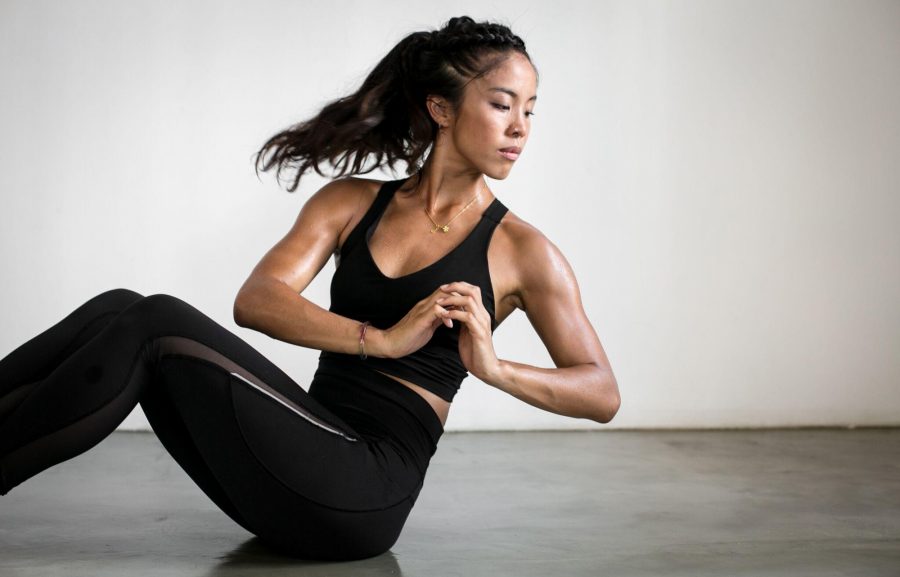 We met the artsy side of Tiffany when we got to know her a little bit better at our MOVE campaign, where we found her through her art under the moniker, Lovage, and fell in love with her work that takes its inspiration from an interesting medly of botanicals and the human body. Photographer, visual artist and athlete... this one's practically the Jane of all trades! Judging from her athletic nature and love for hybrid workouts, we guessed that she'd be stoked about our new HIIT Yoga offering. "I'll take anything that makes me sweat buckets," she says, "It's the main thing I look out for in a workout!" We gave her a glimpse into HIIT Yoga when we put her in different workouts for the shoot – nothing new for someone who already mixes up her high-intensity workouts with yoga classes... and boy, did she sweat it out! Tiffany's go-to yoga class is usually any dynamic, hot class because she feels intimidated by more mindful or a slower-paced yoga class; but she looks forward to trying our new HIIT Yoga class once it arrives come July 1,
"With warm up flows and cool down stretches, HIIT Yoga is the perfect balance and introduction to both sides of the coin!"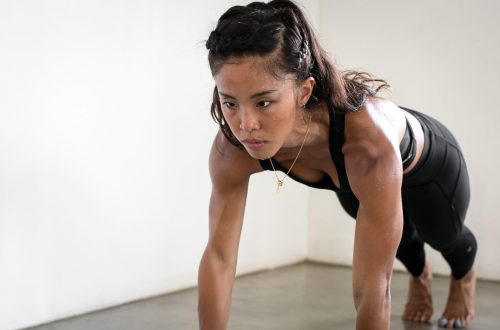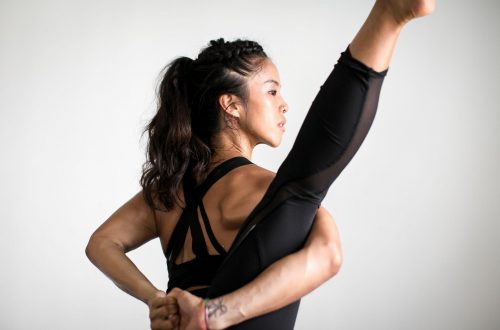 Tiffany loves a good high-intensity workout. She spends most of her time boxing, running for leisure... or running to a workout. In fact, to make running a tad more enjoyable, she and her mates started a run club called "Drunsing" – a name that was born out of dancing, running, and singing to old school guilty pleasure tunes that they blast while on the run.
She considers Vanda Boxing her homeground – it's the place she spends the bulk of her time in, refining her boxing and Muay Thai skills. It's also the place that trained her up for her first Muay Thai fight that left her walking away with more than bruises and a medal. She learnt that training only can prepare you for so much – the experience itself takes a lot more than physical strength,
"I had gone in overwrought, and with an injured shin. But I left the ring learning that a strong mindset is everything. It will take you places – no matter what you do."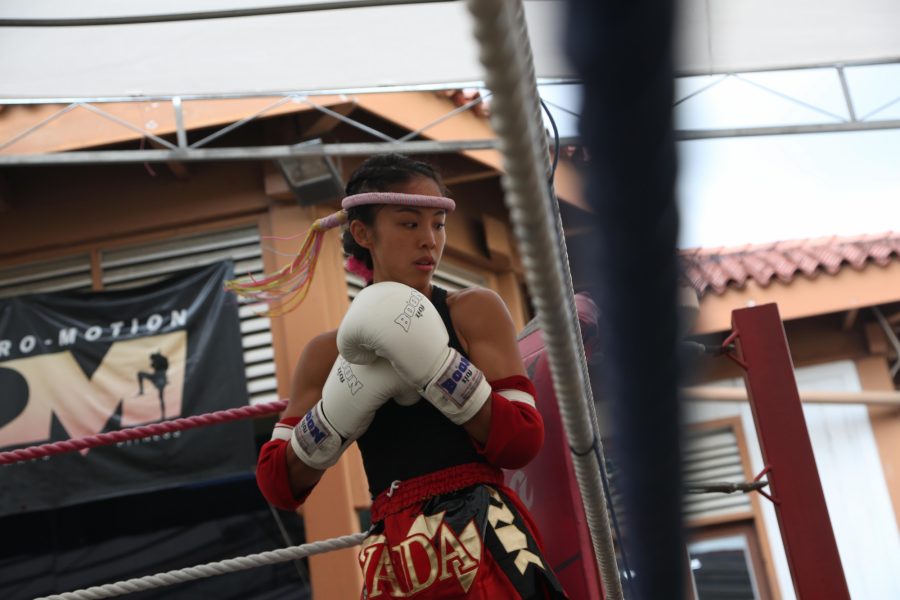 When she needs to reset her mind, body, and breath after an intense training session, she takes to – or sometimes, runs to (in the scorching afternoon heat, no less) – the mat for her favourite Monster Hot class. "I love how a routine sequence lets me better gauge my progress and improve my poses each time I show up!", she says, "Plus, a good, deep stretch and greater flexibility allows for faster recovery and better flow in my boxing movements!"
Tiffany's workout necessities
1. Extra set(s) of clothes 
I go from one sweaty workout to the next, so staying fresh is a must!
2. Deodorant
See point 1...
3. Money for post-workout grub
My love for food was what got me addicted to exercising in the first place, so I definitely need to fuel up after working out.
4. Sunblock & coconut oil
My favourite time to run is around noon when the sun is nice and bright, so I really need that sun protection on my face. I also make sure to slather on coconut oil all over my body to hydrate my skin!
Fall in love with our new HIIT Yoga class come July 1, with bookings open June 24!