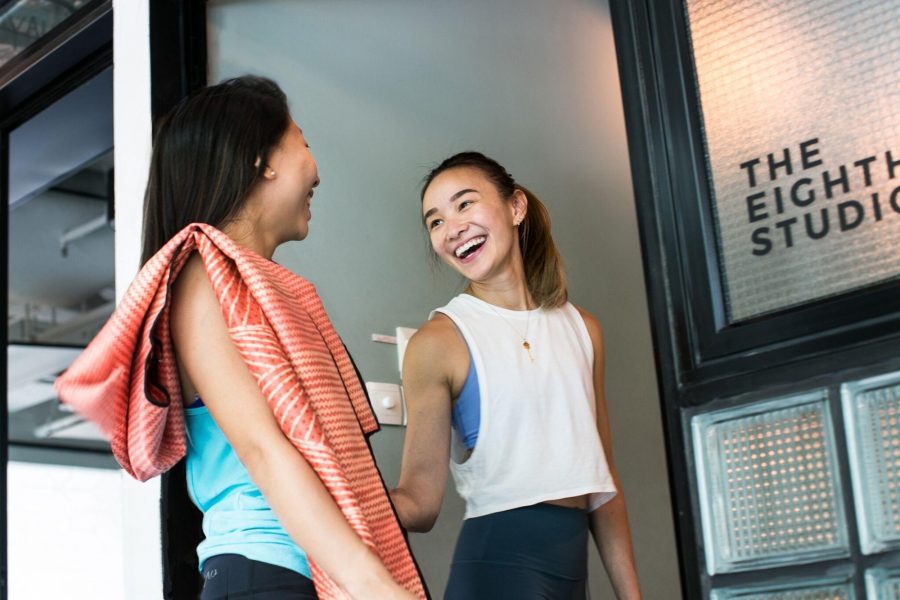 Not gonna lie – we all LOVE free classes, and would jump at any opportunity to get more of 'em loaded into our Yoga Movement accounts. We can assure you that a 20+2 or 30+3 promo won't be a thing that happens every month (sorry guys!), but free stuff is always up for grabs if you fancy getting crafty around what's available on our menu.
Sharing about our rad studios and kickass teachers is caring. Know of friends who have not tried our classes at YM, but are looking for a yoga studio to practice in? Here's your time to reel 'em in. Get your buddies to quote your name when they purchase a package on their first visit... and get FREE classes. A 10 class pack gets you 1 FREE class, a 20 class pack gets you 2 FREE classes, and a 30 class pack gets you 3 FREE classes – imagine the number of free classes you could potentially clock! Keep in mind that this deal is not valid if your pal purchases a Workmate Package – which is a whole other ballgame with the best deals in the house.
At the same time, we believe that if your Newbie pal really enjoyed their first class, and are ready to start a relationship with us by purchasing a class pack on their first visit, their class will, no doubt, be FREE – we don't do complimentary trials but we want everyone to be winners here!
Additionally, between April 1-18, purchase ANY class pack and try your hand at our roll-a-dice as part of our Rock & Roll promo. We're giving away a hoard of rad goodies including FREE class passes for you plus a buddy, and class vouchers that you can use to offset a single class or any class pack of your choice. Who knows, you might be baggin' a free class or two!
Get creative: grab your newbie friends, or roll the dice to score those FREE classes!