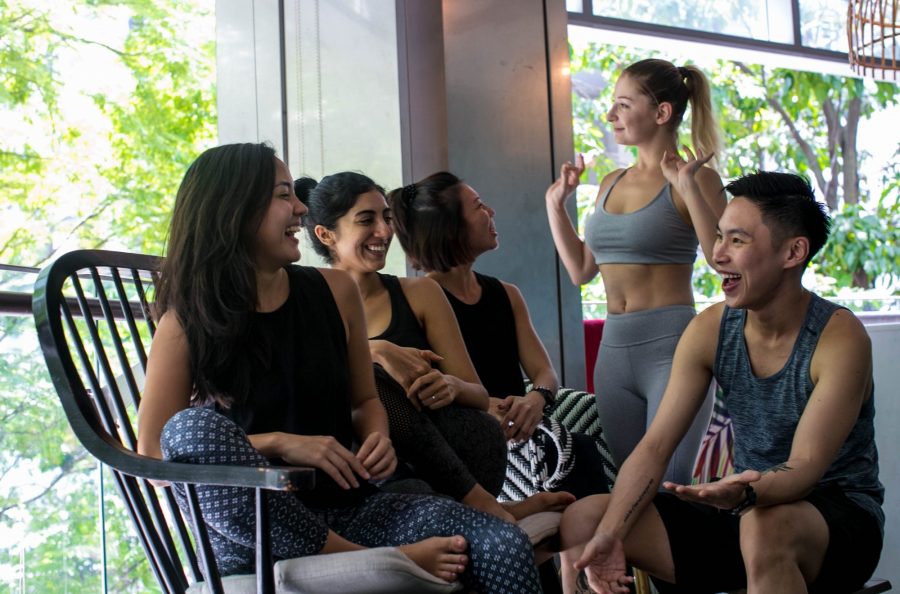 Has it already been eight weeks into our June intake of YMTT200?! Our teacher trainees are just one practical exam shy of being fully fledged yoga teachers. YMTT200 is a nine-weekend, 200-HR Yoga Alliance accredited teacher training course — that means these guys have spent all this time juggling work on the weekdays and trainings on the weekends. It's no easy feat, but it's all worth the while. Our teacher trainees come from all walks of life... and you certainly don't need years of experience in yoga to be a part of YMTT200! But don't take it from me, take it from these inspiring individuals who have spent their past few weekends learning, sharing, and forging new friendships...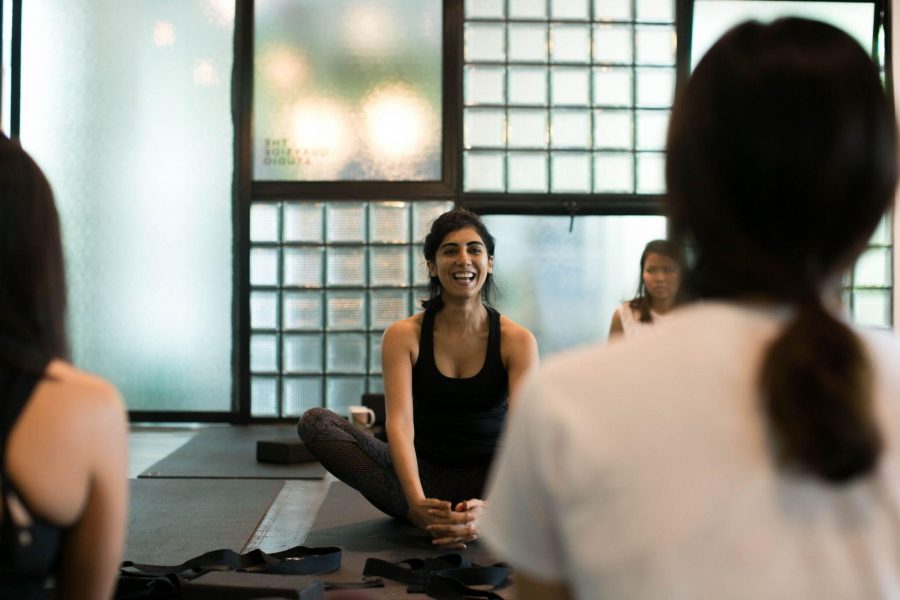 SUMITRA ASWANI, EXECUTIVE DIRECTOR OF A FAMILY FOUNDATION, MEDICAL DOCTOR, AND MASTERS STUDENT
Practiced yoga for 5 years.
Why YMTT200? 
I've actually been with YM since 2013 — back when Carpenter Street was the only studio — and have always appreciated the group's fuss-free and accessible vibe. I was curious about YMTT since the time it was introduced, partly because I was already comfortable with YM, and partly because the weekend scheduling meant that the teacher training could be pursued alongside work without having to take time off. Once I felt ready to take my practice to the next level and was able to find a suitable window, it was an easy decision to make.
What has been the most challenging part of the course? 
I'm pretty accustomed to having my weekends eaten up by work or school, so the teacher training didn't feel any different from that point of view. In fact, it feels like a great break from that unhealthy habit, and I love having an excuse to be without my electronic devices for 11 hours a day! 
What has been the most rewarding part of teacher training? 

The training has been rewarding on so many levels. The geek in me has loved the opportunity to revisit the basics of anatomy and merge the fundamentals of healthcare with those of yoga. I've also really appreciated the chance to explore and integrate yoga more holistically since it is so much more than just a physical practice — though there's definitely also been a change in my physical practice since starting the training.
Aside from the above, the food, the free-flow coffee, and the new friendships deserve a mention! 

So... where will this certification take you?
I don't intend to teach professionally at this point, but I can definitely see myself congregating small groups of family and friends to practice together. If time ever permits, I'd love to teach a more elderly population because there are so many benefits of yoga in this age-group, and it can be a great complement to other forms of health care. In future, I'd love to take time off to pursue more immersive teacher trainings to hone my skills.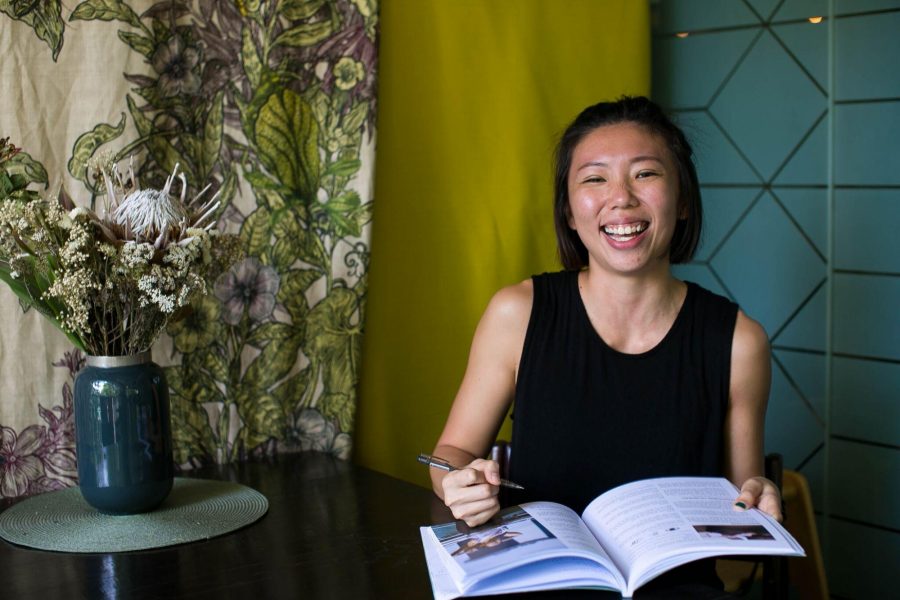 JOELLE CHEW, BARRE INSTRUCTOR AND F45 TRAINER
Practiced yoga for less than 3 years.
Why YMTT200?
Being a freelance trainer, I only get paid when I'm working. The YMYTT200 schedule is perfect for me because I only had to block out my weekends, and still be able to teach on the weekdays. I'm grateful to be able to work and learn at the same time!
What has been the most challenging part of the course?
In the beginning, the most challenging part for me was getting used to attending two weekend classes as part of the teacher training curriculum. But you get used to it! It was also a challenge for me to work around my teaching schedule, and find time to fit in two mandatory YM classes on the weekdays. I learnt to plan my week ahead of time so it all worked out!
What has been the most rewarding part of teacher training?
Definitely learning! Learning how to get into poses, and how to teach my peers how to get into poses. I got so nervous that even stringing words together was hard, despite the fact that I've been teaching people on a daily basis. It is fun yet funny to start learning how to teach again!
So... where will this certification take you?
Because I love the outdoors, I'd love to teach outdoor yoga classes to anyone keen to get a head start in yoga!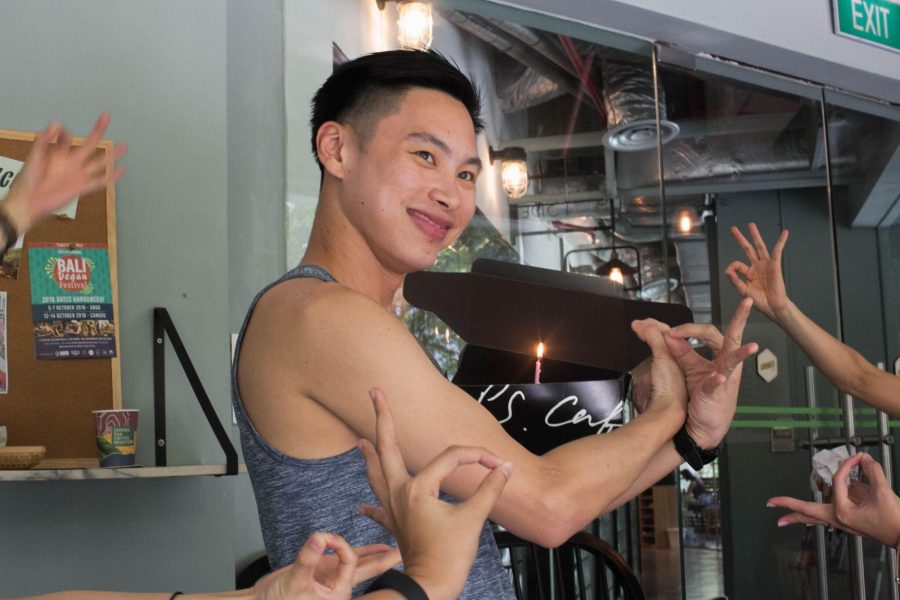 NICHOLAS CHIA, COPYWRITER
Practiced yoga for 4-5 years.
Why YMTT200?
YM has teachers with such diverse backgrounds to tap on, so the modules are taught by the best people for the job — like Injuries and Modifications by Amy C, who is a trained physiotherapist! 
...But mainly, the food and coffee that's included in the course fees. 
What has been the most challenging part of the course?
Having to wake up early on the weekends. Seriously.
What has been the most rewarding part of teacher training?
Gaining a deeper understanding of my own practice, and getting to know the coolest bunch of yogis.
So... where will this certification take you?
I definitely hope to teach once I get certified. Especially to yogis who 'chase poses', and those who think yoga is 'easy' or just stretching. Yoga is not about getting into a handstand or full splits, and the hardest thing about yoga is keeping it up, both on and off the mat.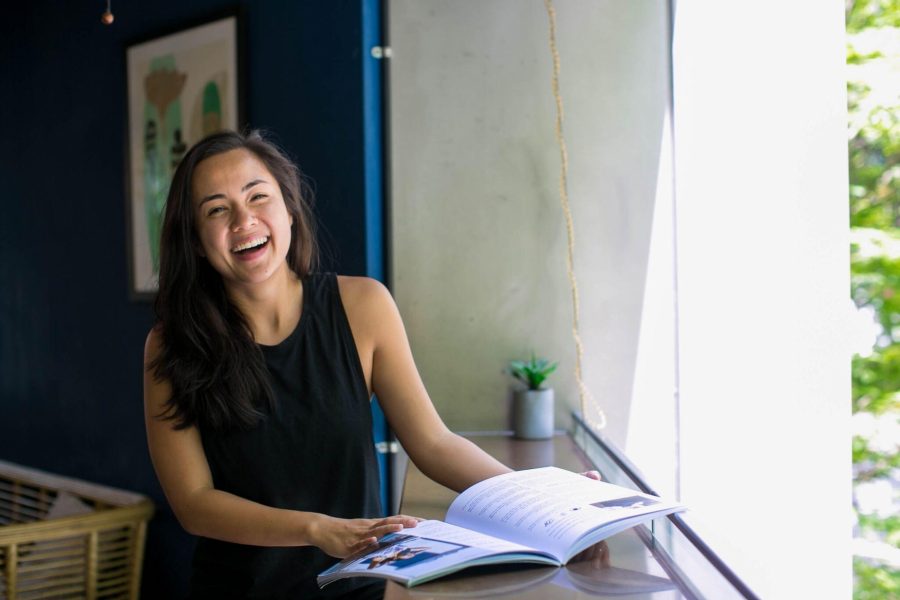 SHEN MEI BOLTON, BANKING AND FINANCE LAWYER
Practiced yoga for 3-4 years.
Why YMTT200? 
I wanted to do a teacher training for two main reasons: one I am really interested in yoga as a form of fitness and as a way to counteract sedentary corporate life, so I wanted to learn more about the anatomy and theory behind it; and two, not only does a yoga teacher training course have aspects that are very applicable to my legal career — such as how to give instructions clearly, using your voice, and breathing and mindfulness techniques — but it is also a nice change of pace to law... and just a different skill.
I chose YM because I've been attending classes here for 2.5 years, and I love the vibe and atmosphere of each studio... from the hip hop playlists to the names of each studio (see: Biggie and Smalls). So undertaking a yoga teacher training at YM was a natural decision! YM was also really helpful in answering the million questions I had before I started, which made me confident that they care about you as a student. 
What has been the most challenging part of the course? 
Not being able to spend time with friends and family over the weekend… and grocery shopping! Finding time to do my groceries has been a — albeit lame — challenge. It is so important to surround yourself with people who are supportive and understanding... and who help with the groceries and cooking on a Sunday night because they are the last things you want to do at 7.30pm after 2 days of YMTT!
What has been the most rewarding part of teacher training? 
So much of it! The actual learning part of the course — such as the philosophy of yoga, yoga anatomy and cueing sequences effectively... and not to mention being in a safe space to explore your practice and figure out the ways in which you'd like yoga to be a part of your life. And of course the perks are a huge bonus: unlimited yoga classes and free coffee!
So... where will this certification take you?
I would definitely like to teach anyone that will let me, haha! But the challenge will be balancing any teaching with my work schedule. I'm also quite keen to promote yoga as one way to encourage corporate wellness and work-life balance, starting with teaching in my office at lunchtimes!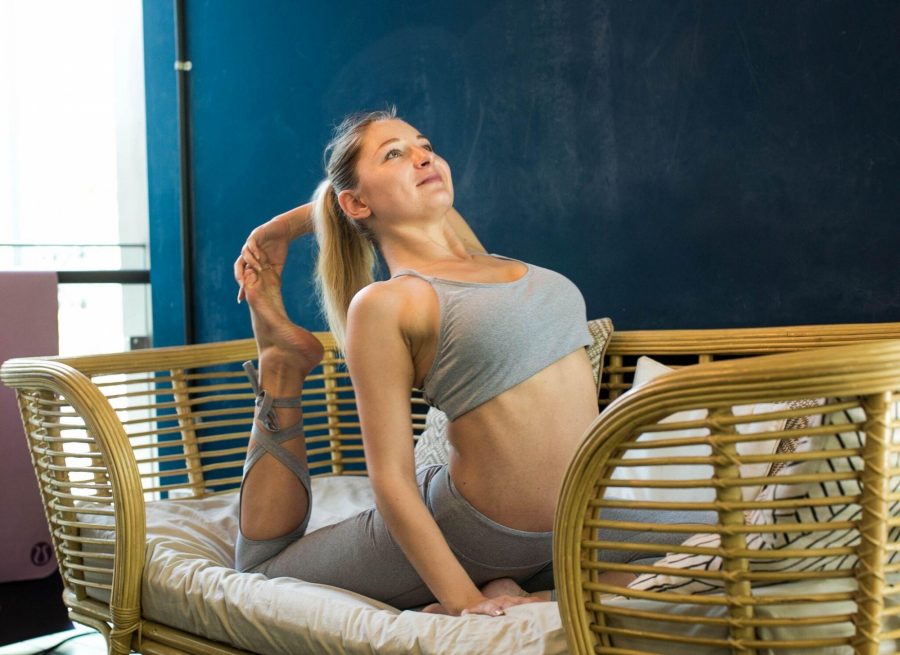 ANZHELIKA DIACHENKO, PROFESSIONAL DANCER
Practiced yoga for 1 year.
Why YMTT200? 
I really enjoy practicing yoga, and had intended to teach it once I complete my dancing career. Having only been in Singapore for about four months now, I took on YMTT200 because I wanted to find new friends — and now, I've got plenty of friends here! I also chose YM because I fell in love with their Instagram feed.
What has been the most challenging part of the course? 
Waking up early on the weekends was very difficult for me as I work till late on Friday and Saturday nights. Also, English is not my first language, so learning was a challenge. But my peers helped in explaining to me whenever I couldn't understand something.
What has been the most rewarding part of teacher training? 
It's hard to choose! The whole course was very useful. I liked that there were different teachers who could provide so much interesting and essential information that'd be useful when I teach in the future.
So... where will this certification take you?
I'll definitely practice teaching some more after I graduate... But a big dream of mine is to open a studio in my hometown in Odessa, Ukraine. YMTT200 has since given me so much desire and motivation in the development of my goal. 
Feel inspired to take your yoga practice further? Our next intake commences September 15, 2018... and is open for registration! If a full-time course is more up your alley, we've got a weekday course lined up on August 19, 2019. Visit our Academy page for all full details.