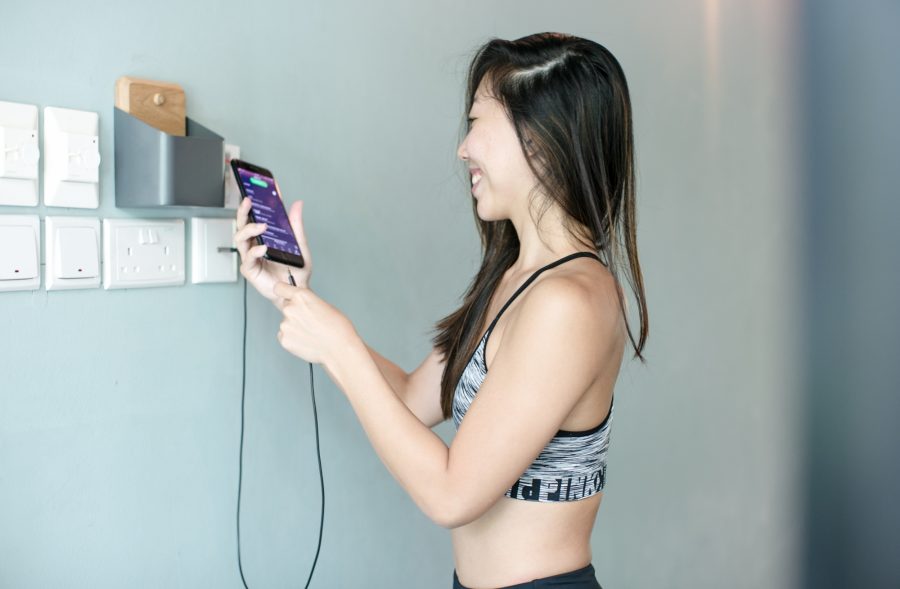 Ever come out of a yoga class thinking "Holy smokes, that playlist just whisked me away!"? Yep, we have. 

As music junkies, we love a good playlist in a yoga class. Music is a good distraction for when you're holding a pose for 8...7...6... what seems like eternity; and moving to the rhythm in a flow class helps you loosen up through transitions. 
Sometimes, you might not remember the name of the pose, or the sequence of a class you went to, but you sure as hell will remember the song(s) that strike a chord with you. Other times, there's just something about a song that can make you feel like everything is well in the world; and that's why music is a huge part of Yoga Movement – from chill beats specially curated for our reception area, to zen tunes to move to in class. 
Our teachers often get asked about the songs on their playlist, so we thought: why not share them here to help you keep moving. We got YM teachers, Andrea, Lesley, Selina, and Amy W for their best playlists so that you can recreate the good vibes at home as you practice, or simply have these playlists on to find a little bit of calm in your hustle.
Satya by Andrea (Spotify: thebokeeffect)
"I enjoy alternative tunes! I play different lists for zen versus rest of the types of classes – you can expect a more slow paced and soothing playlist in a zen class. I like to tailor my playlists in a way that starts off slow and calming, then more upbeat and encouraging, and finally tapers down towards the end of the class."
- Andrea
Monster Hot by Lesley (Spotify: Lesley Anne de Cruz)
"I like a range of different genres depending on the class I'm teaching and also on the pace and energy I want to bring to the class. I mix indie songs with mainstream hits because I think music really sets the vibe and helps to bring up the energy at the height of the class. My favourite mainstream artist to use in class is definitely Coldplay (I probably have at least one Coldplay song in all my playlists), and my fave indie artist is Alina Baraz!"
- Lesley
D8 by Selina (Spotify: senorita.yogini)
"I like upbeat music to set the tempo of my classes. My style of yoga is pretty dynamic, so pumping music sets the tone and fits the vibe of my classes. This playlist is one of my favourites because it features my teacher, Dylan Werner's band, SHVA."
- Selina
Yoga Chill 60 mins V by Amy W (Spotify: Amy Watts)
If it's a Zen class, I play relaxing tunes, but if it's something like Power Flow, get ready to move! Music can play a really powerful part in your yoga practice - sometimes the right tunes can take you to another layer of focus or it can help pull you through those challenging moments.
- Amy W