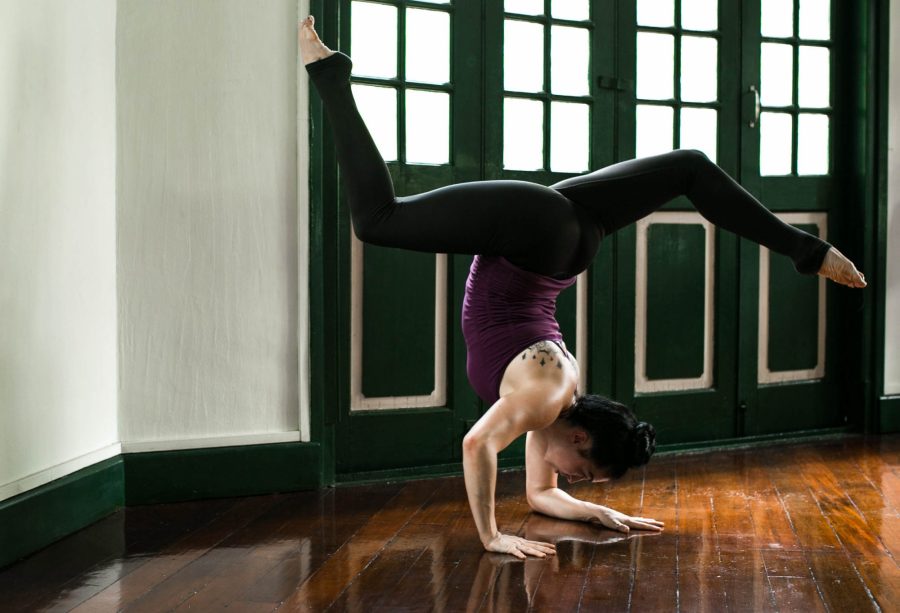 Want to take your arm balances to the next level? Then you wouldn't want to miss this Level Up!

Amy C will kick things off with a warming up flow that will build the necessary strength to transition in and out of your favourite arm balances and inversions. Then, she will share tips and tricks for you to move from one pose to another as you work through fun movements that will challenge your strength, balance and flexibility. Expect plenty of time spent balancing on your hands, forearms, and head both by the wall and on your mat. 

You don't have to be a pro to join this session, but some experience with basic arm balances and inversions is recommended to benefit most from this Level Up. Those with serious wrist, shoulder, or neck injury might want to give this one a miss.
WHEN: AUGUST 4 (SATURDAY), 1:15PM-3:15PM & 4:15PM-6:15PM; SUNDAY, 1:15PM-3:15PM 
WHERE: ORCHARD 22 STUDIO  
HOW MUCH: $60 OR 2 CLASSES
Please note that Level Ups have a 24-hour cancellation window, so do cancel at least 24 hours before your Level Up begins to prevent classes from being deducted from your package.