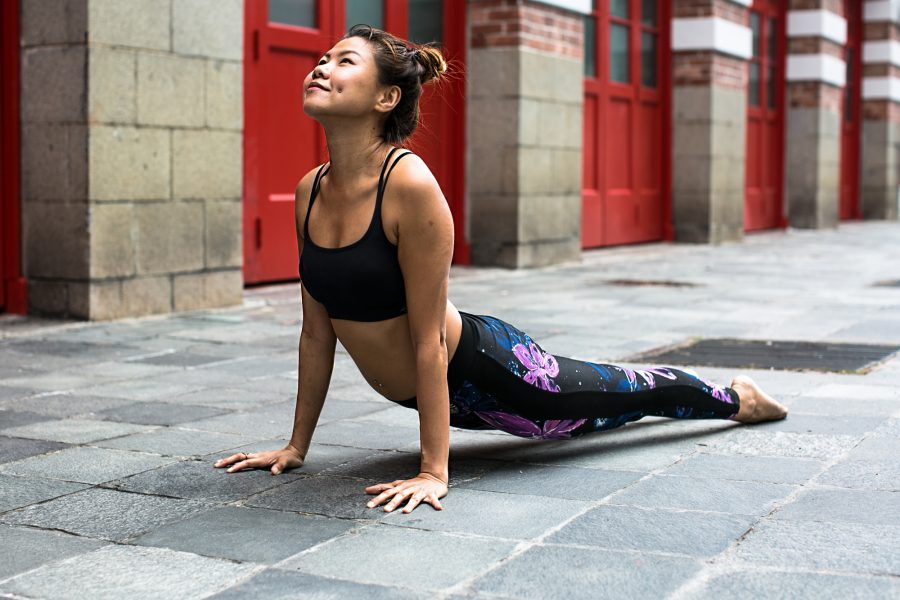 You've probably heard your yoga teacher saying, "go ahead and flow through your "Vinyasa" if it's in your practice," but if you're one of those who's still finding it hard to distinguish your Sun Salutations from your "Vinyasa" Flows, then this Level Up is for you! Aimed to bridge the gap between our Basics and Power Flow classes, Jessica will guide you through the foundational know-hows of the "Vinyasa" Flow, breaking down the four key postures involved with a focus on doing the "Chaturanga" or low push-up correctly. You will then use this knowledge — along with breath work — and apply it in the traditional Sun Salutations A and B, which are commonly used as a total-body warm-up in yoga, before flowing through other fun sequences as well. Open to all levels of yoga practitioners who would like to connect the mind, body, and breath in movement, with options that will challenge both Newbies and regular practitioners alike.  
WHEN:  MARCH 3 & 4 (SATURDAY & SUNDAY), 12:45pm - 2:45pm & 3:30pm - 5:30pm
WHERE: EAST COAST STUDIO
HOW MUCH: $60 OR 2 CLASSES
Please note that Level Ups have a 24-hour cancellation window, so do cancel at least 24 hours before your Level Up begins to prevent classes from being deducted from your package.