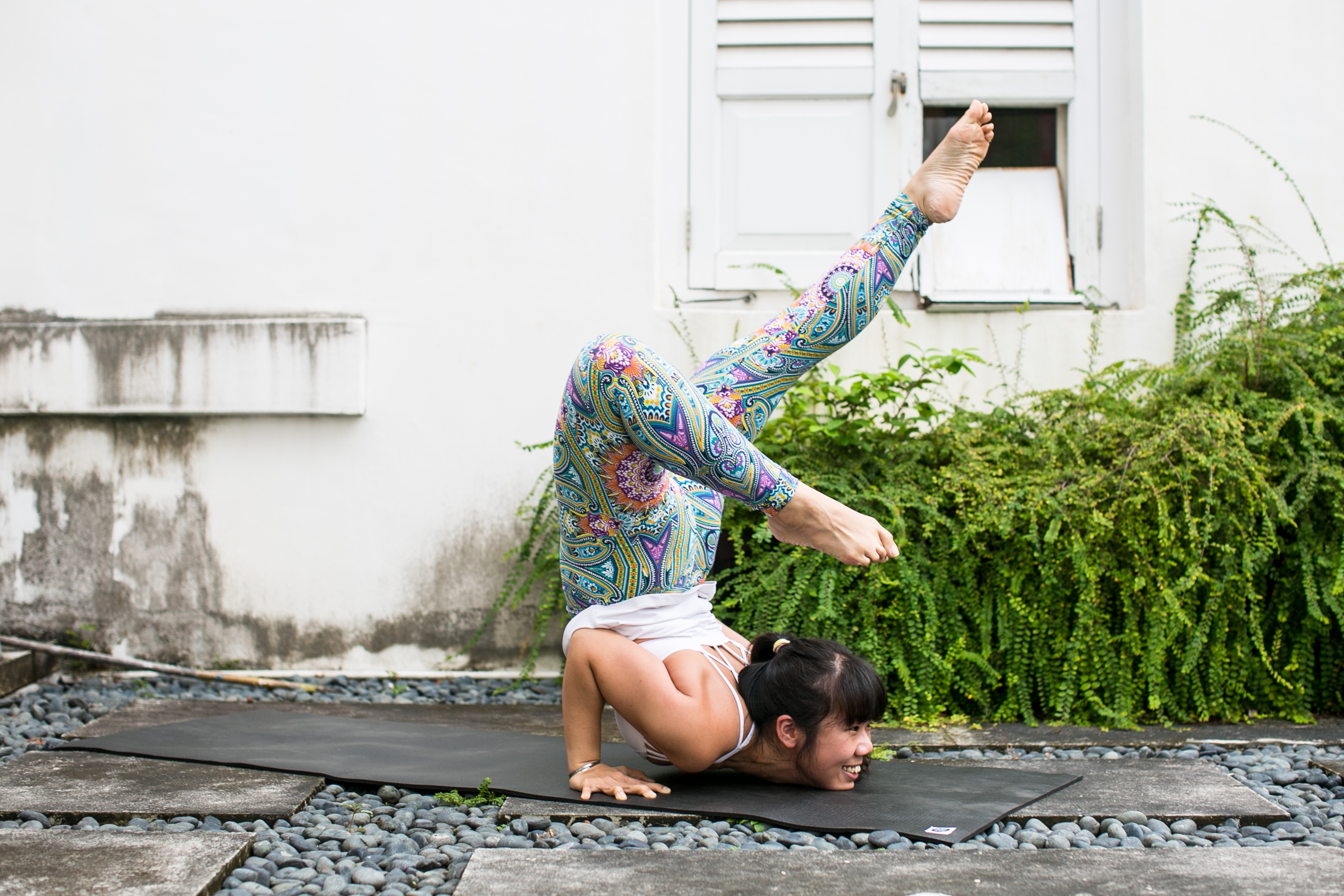 This one is for those who have always wanted to get into the perplexing Chinstand!
Yu Yan will begin with a slow Zen-style set up to passively open up the shoulders. Then, she will get you on your feet (and hands!), pumping up the heart rate through a Power Flow-style sequence incorporating core work and backbends to activate both the front and back body, as well as warm up the spine. Once the body is properly prepped, you will spend some time understanding how to work towards a deeper backbend safely. With the help of props and a partner, progressively and safely work your way towards getting into a Chinstand. 
You don't have to be a pro to join, but you should be comfortable with the Low Push-Up (Chaturanga) and Wheel Pose to benefit the most in this session. Those with wrist, spine, and neck issues might want to sit this one out.
WHEN: OCTOBER 27 & 28 (SATURDAY & SUNDAY), 11:30AM-1:30PM
WHERE: TANJONG PAGAR STUDIO  
HOW MUCH: $60 OR 2 CLASSES
Please note that Level Ups have a 24-hour cancellation window, so do cancel at least 24 hours before your Level Up begins to prevent classes from being deducted from your package.