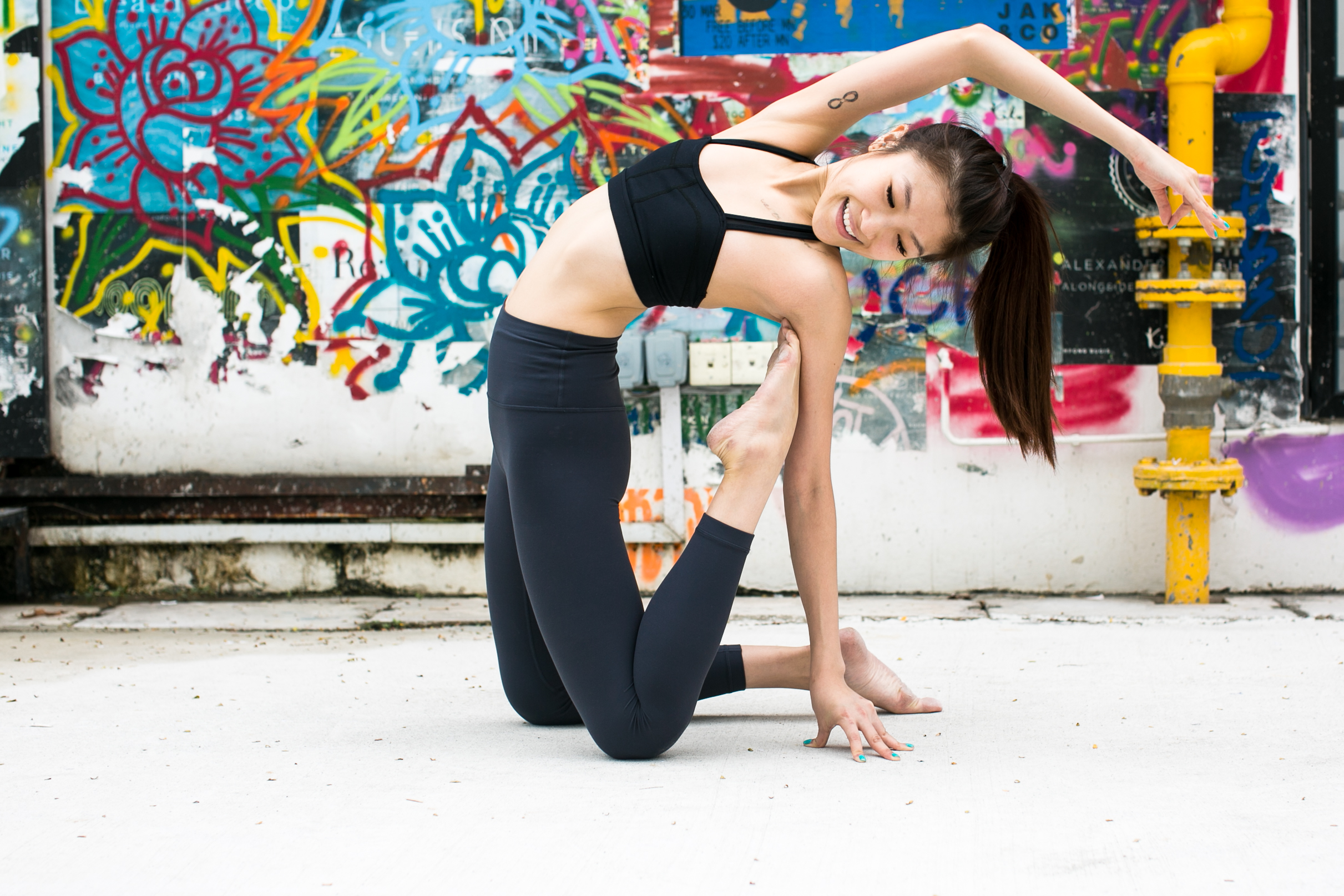 Dropbacks are scary to many, but taking a leap of faith towards them will challenge you to have more courage and trust in your abilities, and in yourself. 
Join Mandy in this Level Up as she breaks down the fundamentals of backbending, working with simpler backbends first and eventually preparing you to explore those seemingly impossible dropback transitions such as Camel Pose to Wheel Pose, and Mountain Pose to Wheel Pose. The two-hour session will be filled with sequences to help open up the shoulders, hips and spine, as well as flows that will activate the muscle groups that's required for getting into deeper backbends and dropbacks comfortably.
This one's suitable for all levels of yoga practitioners who want to deepen their backbend practice, and have no issues with their spine. You will walk away with the knowledge of how to get into backbends safely, and overcome the fear of (or be more confident with) dropping back!
WHEN: MAY 19 (SATURDAY), 1:15PM-3:15PM & 4:15PM-6:15PM; MAY 20 (SUNDAY), 1:15PM-3:15PM
WHERE: ORCHARD 22 STUDIO
HOW MUCH: $60 OR 2 CLASSES
Please note that Level Ups have a 24-hour cancellation window, so do cancel at least 24 hours before your Level Up begins to prevent classes from being deducted from your package.