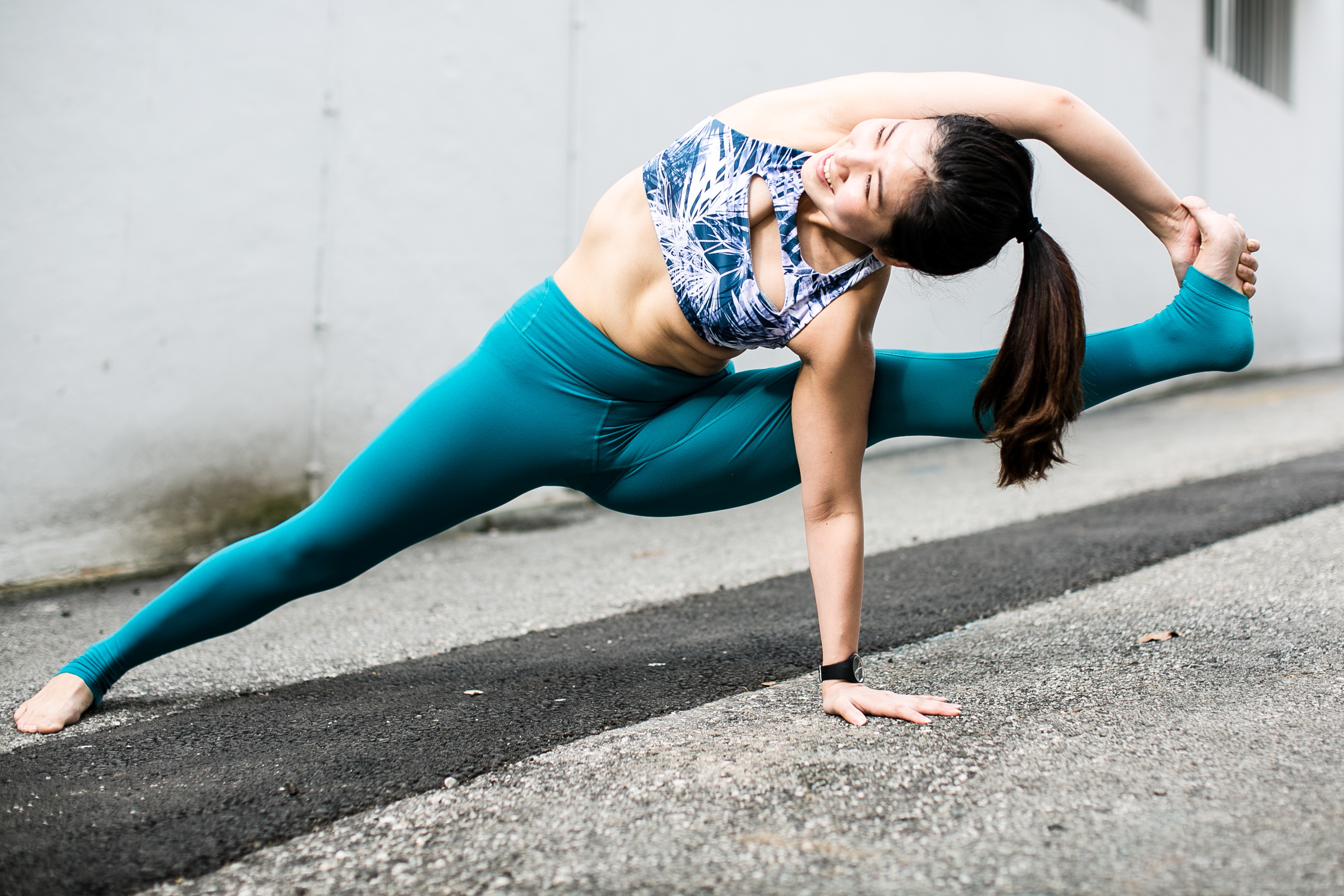 We all know that twists are good for digestion, detox, and spinal alignment. But when you are twisting, balancing, opening the hips, shoulders, and hamstrings all at once — it's a whole other ballgame that builds on strength and mobility! 

Meet the Compass Pose, and its many other variations: seated, balancing on the arm, balancing on the leg, and even lying down! Through this session, Janet will start by leading you through some dynamic flows to open up all the necessary areas, so your body will be ready to find that Compass more effectively. Then, you will explore other poses that use Compass as a base, such as the Revolved Chair Pose and Compass Pose hybrid, the side plank variation called "Visvamitrasana," and eventually, the Standing Compass Pose. Before winding down, you'll be guided through some fun transitions using the Compass variations that you have learnt earlier.
You don't have to be a pro to join this Level Up, but this session is best suited for those with some yoga experience.  
WHEN: FEBRUARY 24 & 25 (SATURDAY & SUNDAY), 1:15PM - 3:15PM
WHERE: ORCHARD 22 STUDIO
HOW MUCH: $60 OR 2 CLASSES
Please note that Level Ups have a 24-hour cancellation window, so do cancel at least 24 hours before your Level Up begins to prevent classes from being deducted from your package.