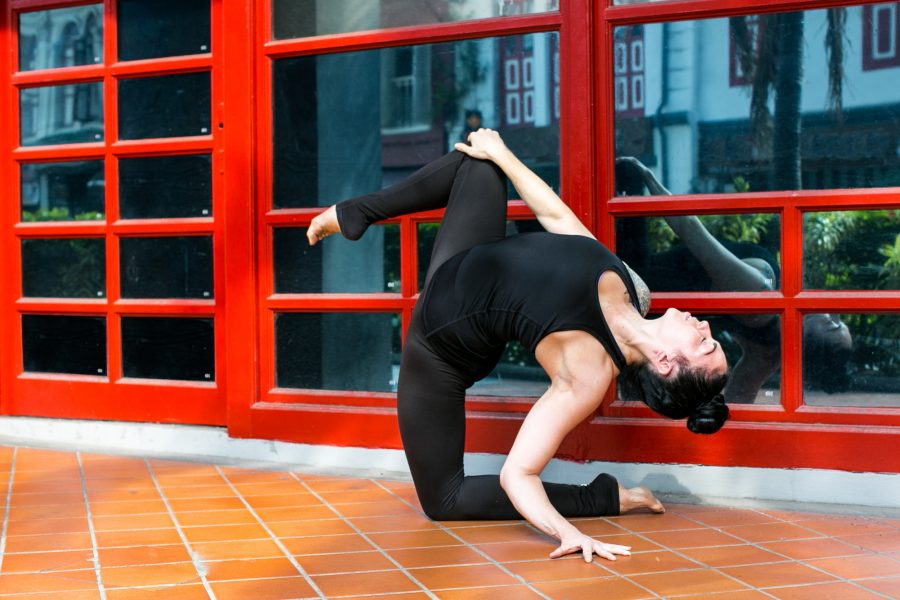 Challenge yourself to a two-hour Backbend-themed Power Flow-style class! 
Amy C will lead you through mixed-pace sequences featuring a variety of static poses and dynamic movements, allowing you to move into and explore your deepest backbends possible. She'll get you bending over backwards while standing, sitting, and even balancing, with plenty of options to choose from for different levels of backbenders.
 
Expect a lot of stretching and opening work in the chest, shoulders, upper back, and hips throughout this session, which is suitable for yoga practitioners with some Power Flow experience. Those with spinal issues, however, might want to give this one a miss.
WHEN:  APRIL 14 & 15 (SATURDAY & SUNDAY), 11:30AM - 1:30PM 
WHERE: TANJONG PAGAR STUDIO 
HOW MUCH: $60 OR 2 CLASSES
Please note that Level Ups have a 24-hour cancellation window, so do cancel at least 24 hours before your Level Up begins to prevent classes from being deducted from your package.