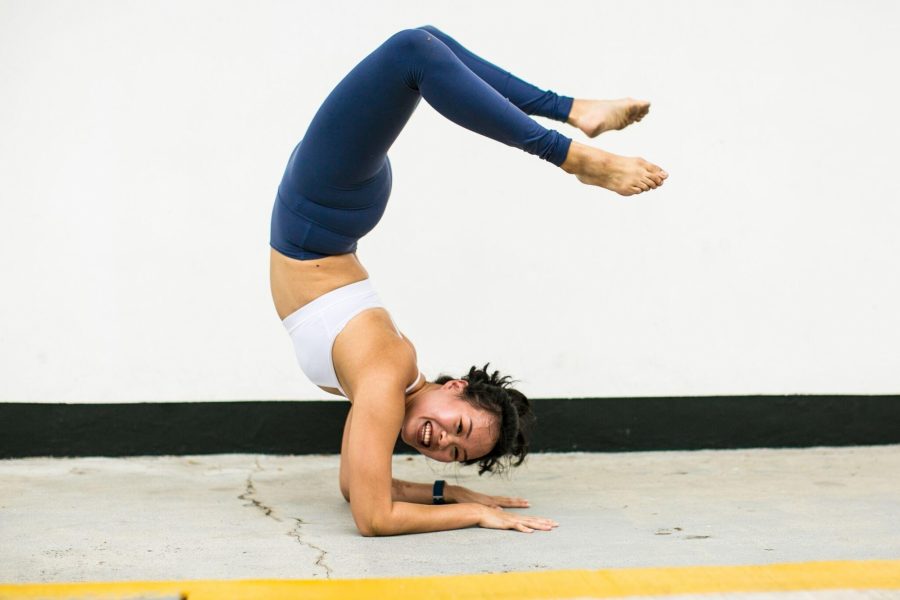 Always wanted to balance on your forearms but not sure where to start? This workshop will help you discover the foundations you need to kickstart your forearm-balancing journey!
Clarice will begin with a dynamic flow that targets both strength AND flexibility, opening up and firing up key muscles in the core, hamstrings, hips, shoulders, and chest.
Once you have your foundations rock-steady, you'll explore various Forearm Balances: starting small with Baby Crow Pose and making your way to Forearm Headstand, Forearm Stand... and even playing with funky variations of these poses and transitions, too! You'll learn how to make use of "Paul the Wall" as well as his fellow props like straps and blocks to ensure that you can slowly but safely balance on your forearms with more confidence even beyond the session!

Open to all levels of yoga practitioners, although those with serious shoulder or neck injuries might want to sit this one out.
WHEN: AUGUST 25 & 26 (SATURDAY & SUNDAY), 1:15PM-3:15PM & 4:15PM-6:15PM
WHERE: ORCHARD 22 STUDIO  
HOW MUCH: $60 OR 2 CLASSES
Please note that Level Ups have a 24-hour cancellation window, so do cancel at least 24 hours before your Level Up begins to prevent classes from being deducted from your package.