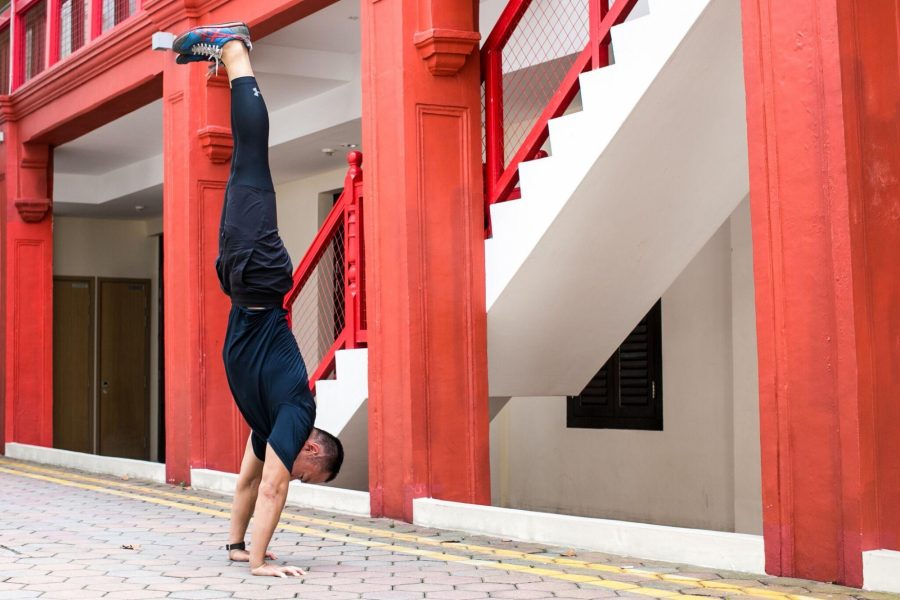 Do you enjoy arm balances and inversions, and are looking to add handstands to your repertoire? Then this Level Up is for you!
In this two-hour session, Bruce will guide you through the fundamentals of building a solid foundation for your handstand practice – proper body engagement, strength and flexibility exercises, as well as basic handstand entries. You will also learn how to safely fall out so that you can slowly gain the confidence to eventually take your handstand practice to the middle of the room (read: without the wall!). Expect to spend plenty of upside-down time on your hands practicing, and you may even surprise yourself by catching your first handstand!
You don't have to be a pro to join, but this session is best suited for those who have some experience in basic arm balances and inversions. If you've had a recent wrist or shoulder injury, it is recommended that you clear it with a doctor first before joining.
WHEN: JUNE 2 & 3 (SATURDAY & SUNDAY), 1:15PM-3:15PM & 4:15PM-6:15PM
WHERE: ORCHARD 22 STUDIO
HOW MUCH: $60 OR 2 CLASSES
Please note that Level Ups have a 24-hour cancellation window, so do cancel at least 24 hours before your Level Up begins to prevent classes from being deducted from your package.