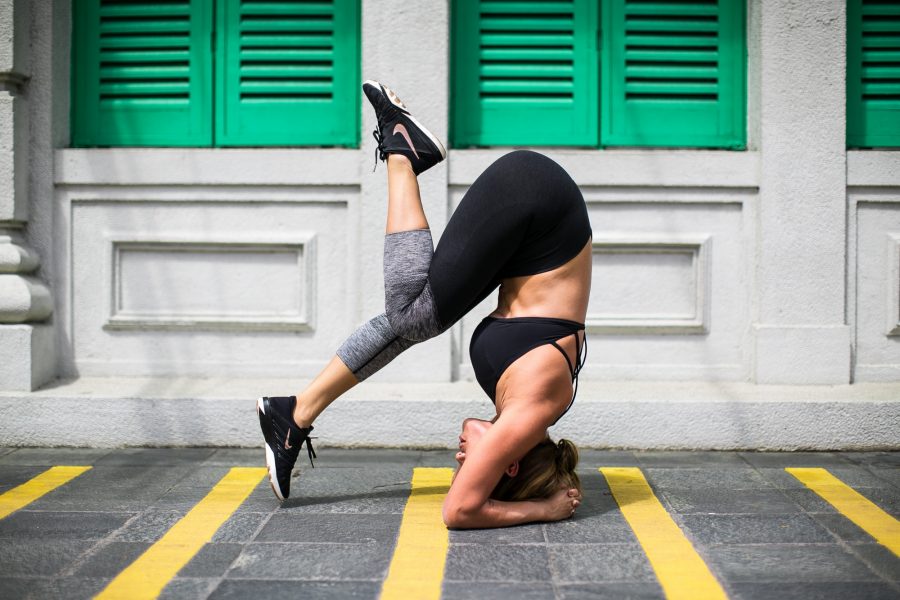 Learn to activate the key muscles for turning your world upside down in this slow but strong extended practice! Targeting mainly the shoulders, core, and hip flexors, Alicia will provide you with the fundamental knowledge of practicing the traditional Headstand, focusing on safety and proper alignment. 
After going through a movement-based practice, you'll proceed with some partner- and wall-work to explore the fundamentals of finding that sweet spot needed to steadily hold your Headstand. Through this session, you will enjoy seeing things in a different perspective while using your upper body as a base instead of your legs for a (nice) change!
All levels of practitioners are welcome, but if you have serious neck issues then perhaps it's best to sit this one out. 
WHEN:  MARCH 24 & 25 (SATURDAY & SUNDAY), 1:15PM - 3:15PM
WHERE: ORCHARD 22 STUDIO
HOW MUCH: $60 OR 2 CLASSES

Please note that Level Ups have a 24-hour cancellation window, so do cancel at least 24 hours before your Level Up begins to prevent classes from being deducted from your package.