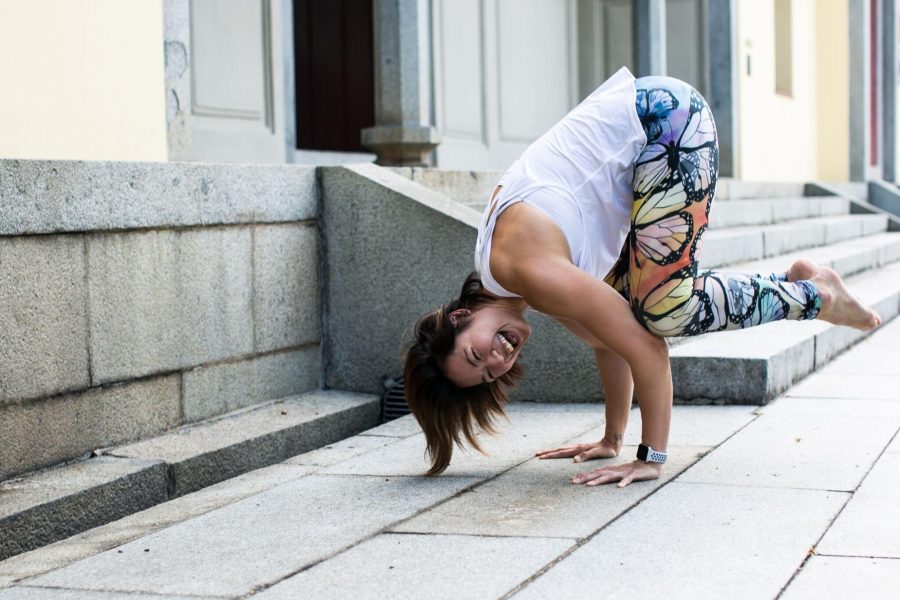 Lift off on your hands with full control of your flight without feeling like you are going to topple over! Whether you are completely new or someone trying to balance on your palms a little longer, this session is for you to find more control in your arm balances.

Be surprised by fundamentals like Planks and Low Push-Ups ("Chaturanga") that build additional strength in your shoulders as we work towards the most basic arm balance: the Crow pose. Then, work with a partner to take flight in variations of Crow and other arm balances, where flight involves more than just your arm strength. Apart from the core, we will also be using new muscles in our forearms, so a delicious self-massage awaits at the end of the class!

This session is open to everyone, except those nursing wrist and/or shoulder injuries.
WHEN: OCTOBER 6 (SATURDAY), 1:15PM-3:15PM & 4:15PM-6:15PM ; OCTOBER 7 (SUNDAY), 1:15PM-3:15PM 
WHERE: TANJONG PAGAR STUDIO  
HOW MUCH: $60 OR 2 CLASSES
Please note that Level Ups have a 24-hour cancellation window, so do cancel at least 24 hours before your Level Up begins to prevent classes from being deducted from your package.