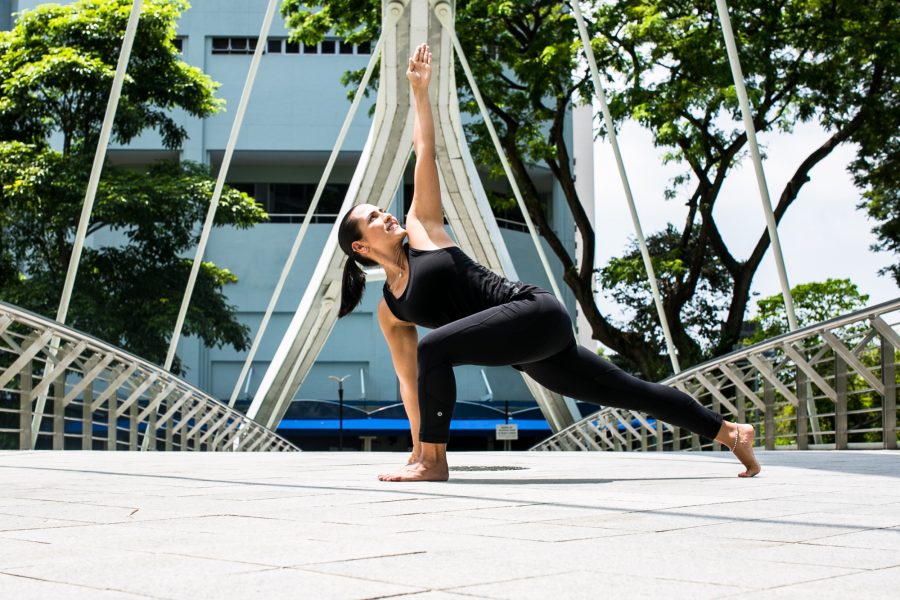 Twisting poses are a popular feature in most, if not all yoga classes, and it's no wonder why! Twists help to restore our spine's natural range of motion, clean and detoxify our organs, and stimulate circulation.
In this two-hour session, Miryam will start off with a flow sequence designed to warm up the body and open up the necessary areas to get you twisting. Then, you'll learn how to move safely through gentle twists, before making your way into deeper twist variations including the Revolved Half Moon Pose, as well as revolved arm balances like Side Crow Pose and Grasshopper Pose.
This session is open to all levels of yoga practitioners, although those with spinal disc injuries, chronic digestive issues and who are pregnant might want to sit this one out. 
WHEN:  APRIL 28 & 29 (SATURDAY & SUNDAY), 11:30AM - 1:30PM  
WHERE: TANJONG PAGAR STUDIO  
HOW MUCH: $60 OR 2 CLASSES
Please note that Level Ups have a 24-hour cancellation window, so do cancel at least 24 hours before your Level Up begins to prevent classes from being deducted from your package.