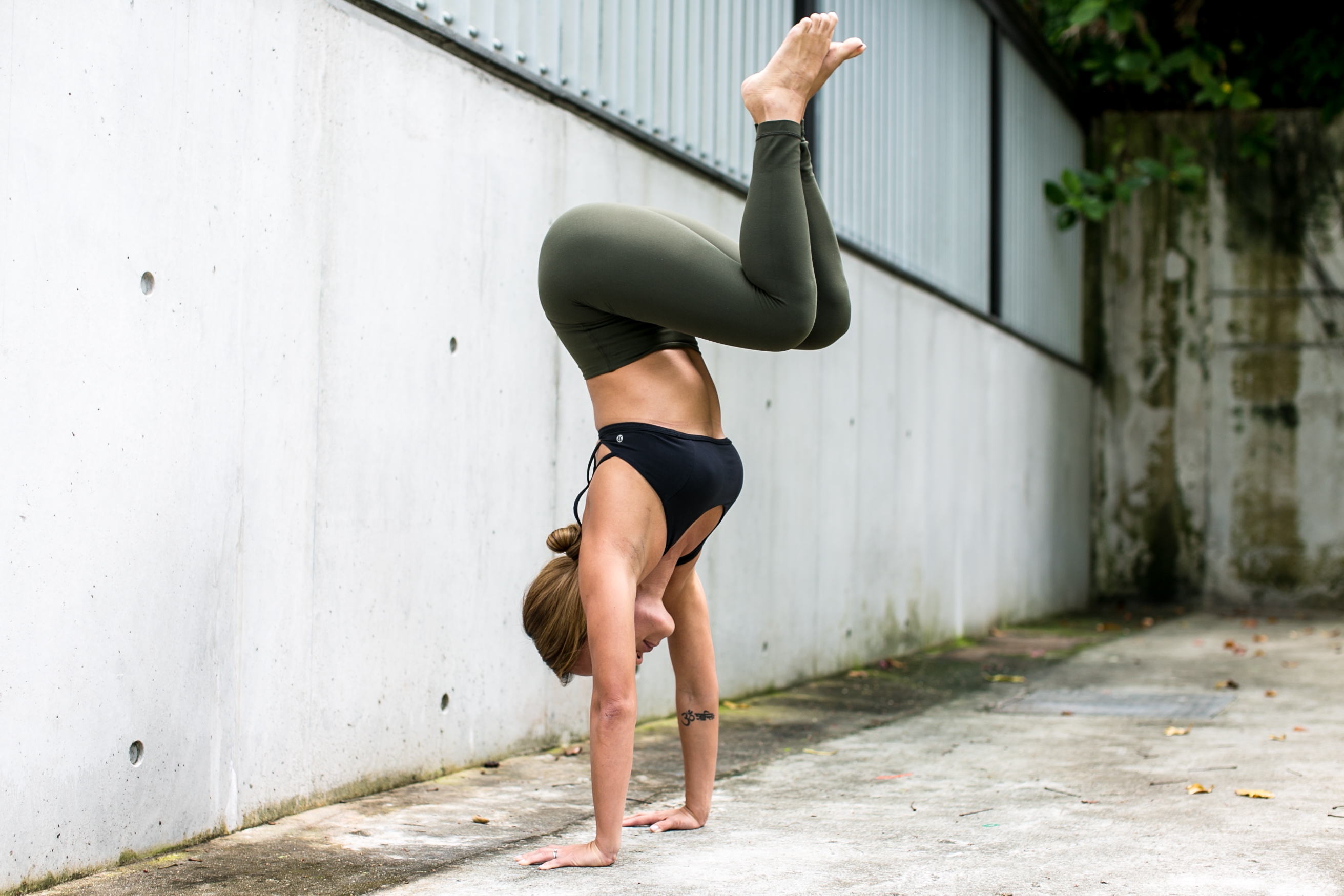 This Level Up will see you exploring the most popular inversions in yoga: Headstand, Forearm Stand, and Handstand!
Alicia will guide you through the fundamental principles of finding the strength, activation and balance needed when going upside down. The goal of this session is not simply to come into the final expressions of Headstands, Forearm Stands and Handstands; but to gain the basic understanding of how to set up with confidence when attempting these poses so that you can get into them safely. You will walk away from this practice with tips and tricks on the best ways to find balance upside down with a partner, as well as on your own. You can attend with a friend, or make a new one in class!
A strong inversion practice is not necessary to join this session, however, some attempts to come into inversions prior to attending would be helpful to understand the principles. Those with shoulder and neck injuries might want to sit out of this one. 
WHEN: SEPTEMBER 8 (SATURDAY), 11:30AM-1:30PM & 3:30PM-5:30PM; SEPTEMBER 9 (SUNDAY), 11:30AM-1:30PM  
WHERE: TANJONG PAGAR STUDIO   
HOW MUCH: $60 OR 2 CLASSES
Please note that Level Ups have a 24-hour cancellation window, so do cancel at least 24 hours before your Level Up begins to prevent classes from being deducted from your package.