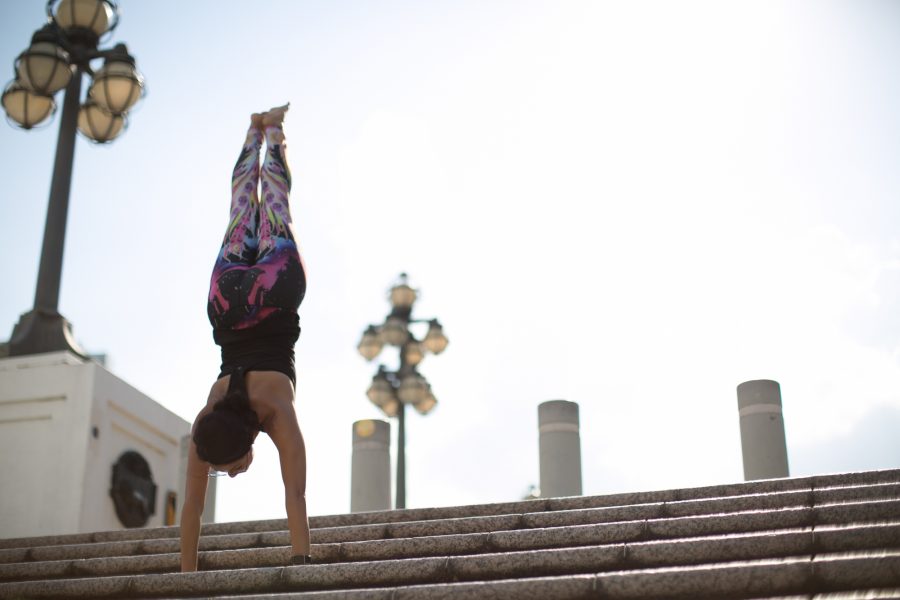 No stranger to Handstands but want to progress further in them? Then this Level Up is for you!
Selina will start this one with a flow of sequences that will activate the necessary muscles, as well as open the vital areas for standing upside down on your hands. Then, you will power through drills designed to strengthen those handstands, mainly working with the wall and a partner for better safety (and bigger fun!), before cooling down with counter poses to give some TLC to the whole body. 
This one is open to yoga practitioners who already have some experience in Handstands, and have no issues with their wrists and shoulders. 
WHEN:  APRIL 7 & 8 (SATURDAY & SUNDAY), 1:15PM - 3:15PM 
WHERE: ORCHARD 22 STUDIO
HOW MUCH: $60 OR 2 CLASSES
PLEASE NOTE THAT LEVEL UPS HAVE A 24-HOUR CANCELLATION WINDOW, SO DO CANCEL AT LEAST 24 HOURS BEFORE YOUR LEVEL UP BEGINS TO PREVENT CLASSES FROM BEING DEDUCTED FROM YOUR PACKAGE.