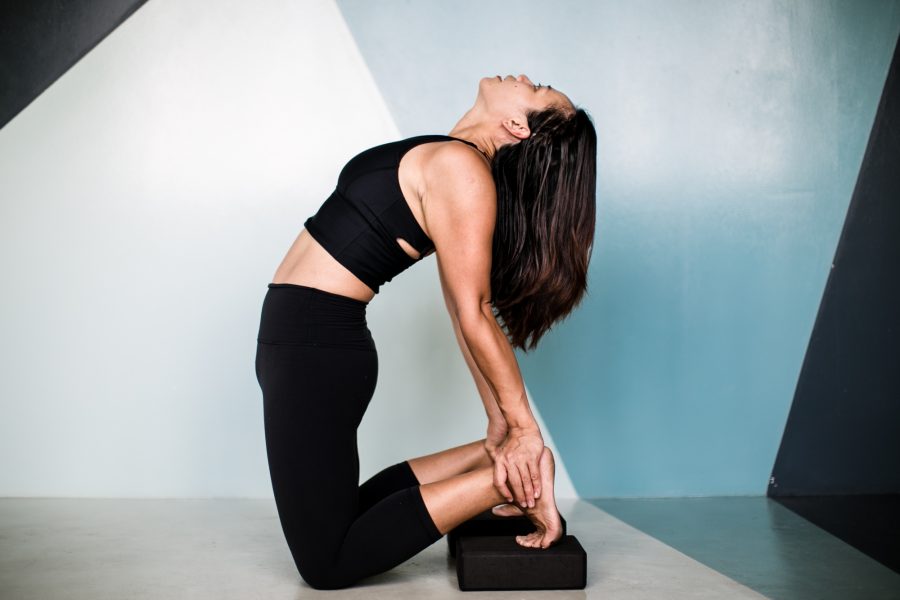 Though sometimes they get confused as support for less skilful students, yoga props are actually great tools for understanding the nuances of postures, building muscular memory, and making complex postures more accessible! In this session, Elisa will guide you through various ways of using blocks, straps, and towels to come into your best alignments in key yoga postures.
You will learn foundational principles of these three essential yoga props, find your most ideal personal placements with each prop to understand your full range of prop options, and use them to all to work towards safe and effective entries into variations of Headstands,  Shoulder Stands, and Backbends. To ease out of these strong postures, you will end this session with restorative poses that relieve muscular tension.
This Level Up is best for beginners with basic yoga experience, who are looking to understand proper postural alignment. Regular practitioners who are interested in using props to enhance their practices are also welcome. All students should bring a thick towel to understand how to use this prop!
WHEN: FEBRUARY 10 (SATURDAY) 11:30AM - 1:30PM & 3:30PM - 5:30PM, FEBRUARY 11 (SUNDAY) 11:30AM - 1:30PM
WHERE: TANJONG PAGAR STUDIO
HOW MUCH: $60 OR 2 CLASSES
Please note that Level Ups have a 24-hour cancellation window, so do cancel at least 24 hours before your Level Up begins to prevent classes from being deducted from your package.