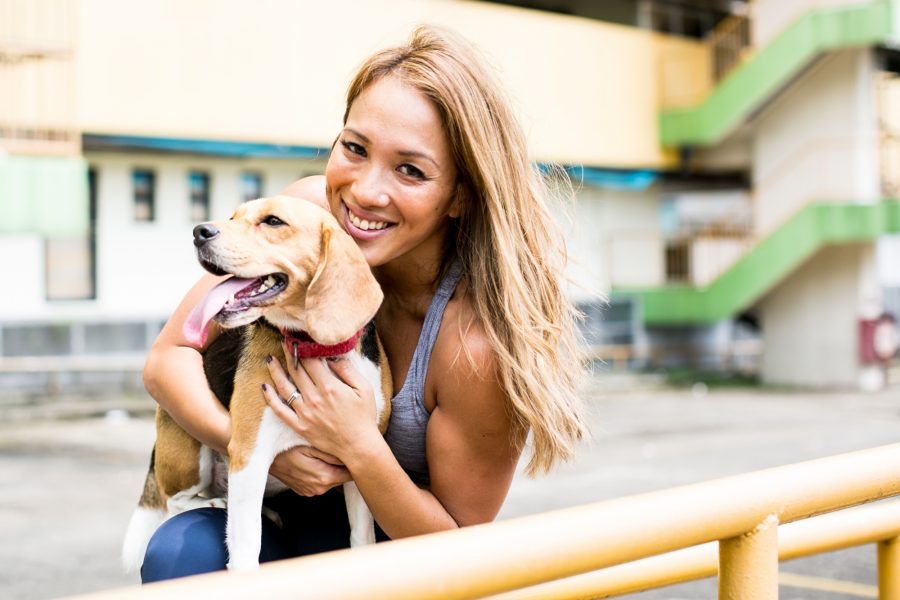 You might know Alicia as the #girlboss of Yoga Movement… or you might have attended a class by Alicia without the knowledge that she's actually half the brains of YM (the other half being her husband, Pete). Long story short, Alicia is the real OG of YM #YMFAM.
The idea of YM came up after Alicia's holiday to New York City, where her visit to a particular yoga studio left her awe-inspired. It had a no fuss, no frills concept — something that was lacking in the yoga industry in Singapore at that point in time. "There was a high barrier to entry for yoga, particularly through branding," she explains, 
"I had been practicing for 4-5 years then, but it was quite difficult to convince friends and acquaintances of its benefits — let alone try it out — as it appeared to be intimidating."
So with a little bit of courage and plenty of help of her then partner, Pete, came the birth of a well-branded, accessible, yoga studio for the people.
Hi Alicia! Being the person who basically built YM from scratch, how does YM play a part in your life? 
YM has pretty much been my life for almost 7 years now. I love that I am able to integrate it into my daily life, as I am naturally quite an active person who loves a good sweat. Running a concept like YM is right up my alley! Apart from that, I am a coffee addict, so I feel impassioned in looking for great partners to work with to curate a concept that truly embraces the term 'fitness-lifestyle'. 
Having been in and around the studios for seven years, what is your favourite memory of YM?
There are so many I don't even know where to begin! For starters, there had been a lot of blood, sweat and tears setting up each new location, as we were completely hands-on in the beginning when we had little to no budget. I'd have to admit that being prideful people, we refused any external help financially, so it was really us just pulling everything together with our bare hands. This included overnight stays at the locations fixing lockers, shelves, signages amongst other things with very little sleep just to hit our opening date.
And what do you think is the most underrated part of YM?
I think my favourite memory is also the most underrated part of YM.
It's the fact that nobody actually knows how much of the studio fittings Pete and I did with our bare hands. Anything before the Robertson Quay studio came about was really just us because we were quite broke. 
The retail tables, wood frames and even the twines around the dangling lights at Orchard 22 were all done by Pete, amongst many other things. The lockers in the change rooms of Carpenter Street, Tanjong Pagar and O22 were all pieced together by the both of us. Every single corner of our spaces have been considered, and we've never just done anything 'for the sake of' since we opened our doors in 2012.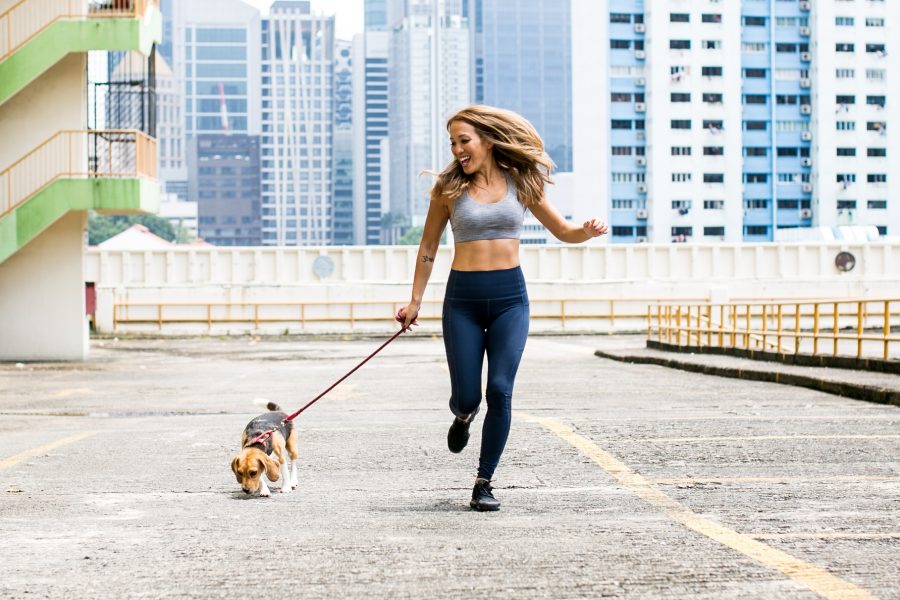 What about your favourite part of the studio? 
Definitely our choice of music in the chill out areas! We carefully curate our playlists every quarter to suit the brand culture of YM. Music is definitely a big part!
I love how you picked something that's not a physical aspect of the studio! What does a day in the life of Alicia look like?
Things have changed a little bit since having Koda, who is now a year old (how time flies)! I typically used to be in the office in the mornings, around the studios in the afternoons either teaching, practicing or meeting people, and then squeezing in 3-4 sessions of boxing training per week. These days, it's really a balance between being in the office OR around the studios, and if I get around to two boxing trainings a week… then I'd consider it a successful week!
So… what's next for Alicia?
We've definitely got some exciting plans in place for YM! While I am not able to say what just yet, I am able to say with pride that a lot of time, hard work and effort from the team had been put in. 
To see things come to fruition when they've been in the plans for so long is really a rewarding feeling. We've got a great thing going and we're not looking to lose that momentum anytime soon. 
For me personally, it's been a great year of motherhood and I definitely would love to be able to give Koda a sibling to play with soon!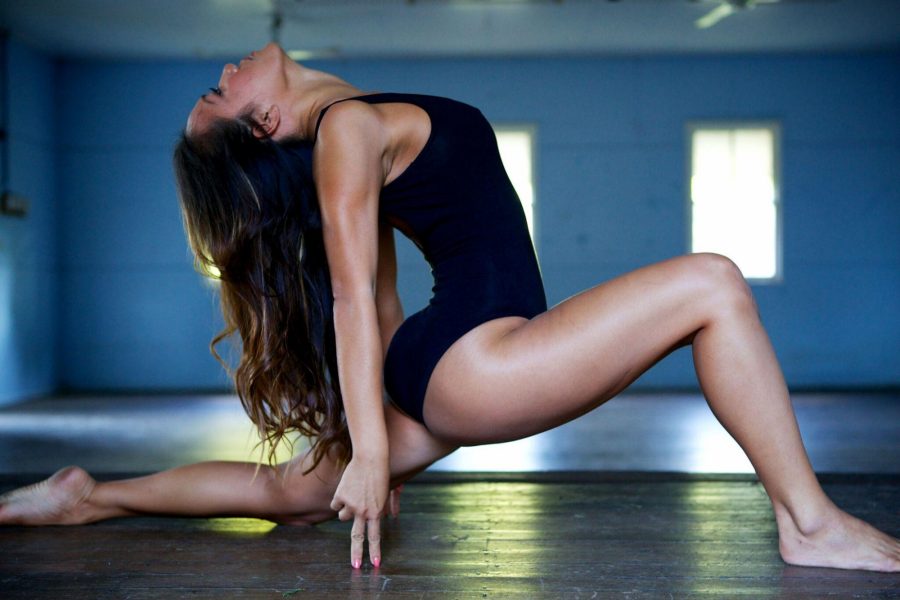 Alicia, circa 2012.
Got a favourite memory of Yoga Movement you'd like to share? Hashtag #YMFAM on Instagram to join the movement!