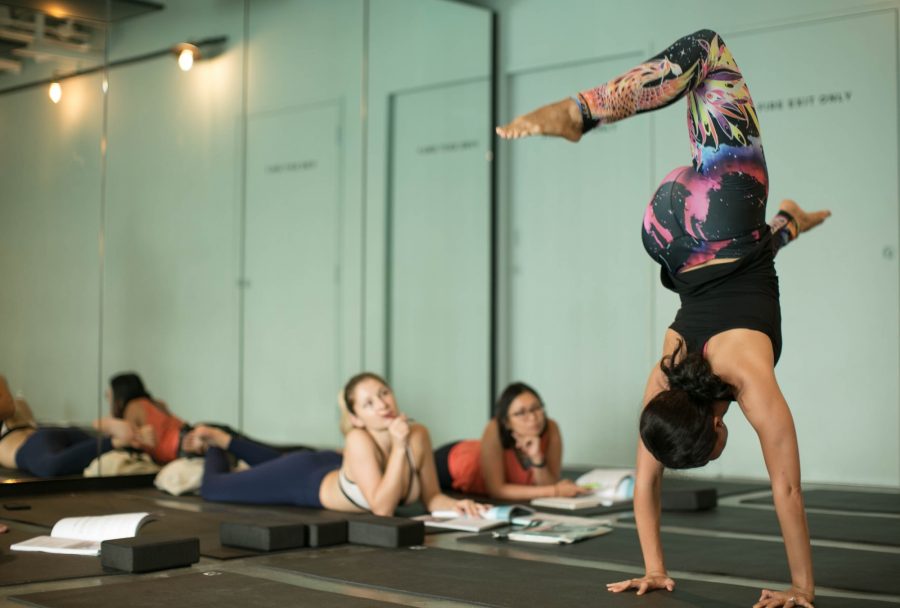 The 200HR Yoga Teacher Trainings (YMTT200) here at Yoga Movement are one of a kind because we give you something a little (read: a lot!) extra... like free food and coffee refills during your trainings; free unlimited classes throughout the course of your training (and an extra month free if you make full payment a month before registration closes); in-house designed manual and textbooks to help in your learnings; 20% off retail during your course period... and plenty of teachers you can learn from! Here at YM, we believe in gathering a herd of teachers who are experts in their own fields to show you the ropes and share their experiences from learning and teaching yoga.
Get to know our YMTT200 teaching team a little better so that you'll be confident about what you can expect when attending their respective modules at YMTT200!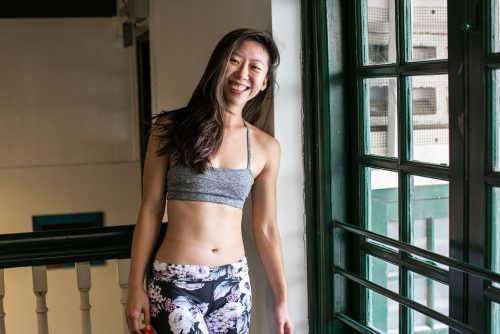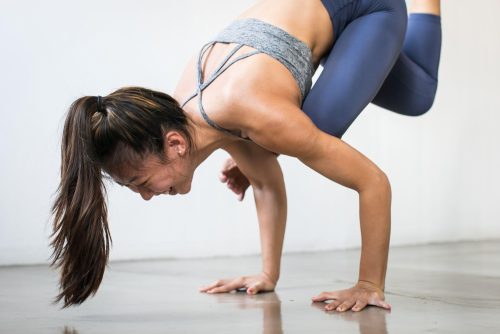 VERA

Pulling together a nine weekend course like YMTT200 is no easy feat, but our Programs Manager, Vera, does it with pure gusto! Vera loves to keep active, and is constantly pursuing something new (currently obsession: adult ballet). Vera started practicing yoga as a form of recovery after undergoing surgery to fix her foot, which she fractured from dancing. She embarked on her first teacher training in University, when she co-founded a yoga club in school. It was a posture-intensive teacher training which got her hooked onto mastering arm balances. As her practice matured, Vera grew more interested in the philosophical and mindful aspects of yoga. That was when she made the decision to pursue her second teacher training in Nashik, India. When it comes to her favourite style of yoga to practice, she swings to both extremes: either Power Flow, or Zen. However, her one true love when it comes to teaching remains to be arm balances, and the mindfulness of the back as she's had a pretty major spine surgery at 18 that left half her spine fused with metal rods.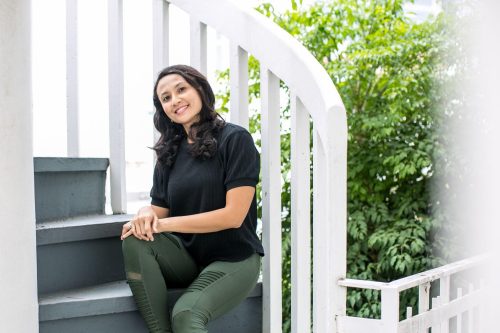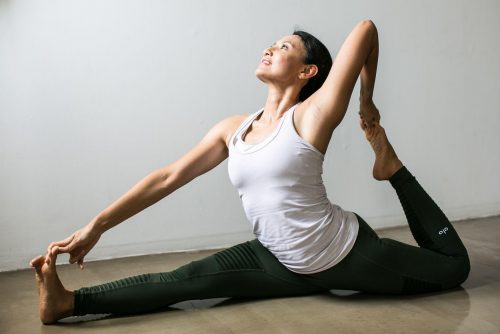 SELINA
Selina moved to Singapore from Kuala Lumpur, Malaysia, in 2009. She picked up long-distance running here, and used to hit the pavements and trails a lot to prep for marathons and other shorter-distance races between 2009-2013. Her trainings, coupled with her background as a competitive futsal player, made her body feel extremely tight. Despite her friend's persistence on getting her to a yoga class for almost a decade, Selina was bent on not paying anyone just to make her stretch... until she discovered the more acrobatic, gravity-defying side of yoga in an Equinox ad featuring Briohny Smith. She checked herself into her very first yoga class at Yoga Movement Carpenter Street, and the rest was history! Selina added yoga to her long list of fitness training background (of Bootcamp, Crossfit, Kickboxing, Taekwondo) in 2013, and began her teaching career at Yoga Movement a year after. Now, Selina is Teacher Manager at YM, training and ensuring that our teachers maintain high standards of teaching. Over the years, she has had the honour of attending trainings and workshops by many great teachers, including her YTT teacher, Leah Kim, but her style of yoga remains heavily influenced by Dylan Werner, Dice Iida-Klein, and the one who got her hooked onto yoga in the first place: Briohny Smyth.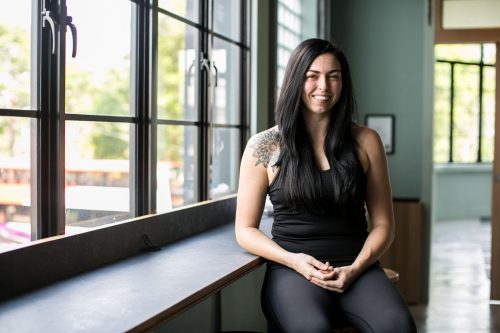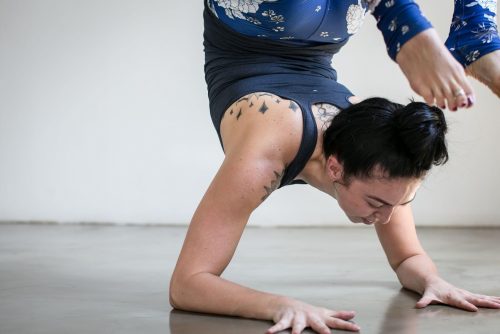 AMY C
Amy C moved to Singapore from Dublin, Ireland, some six years ago to work as a Physiotherapist before switching to teach yoga full-time. What sparked her interest for yoga was her childhood dreams of becoming a contortionist and performing for Cirque du Soleil (we think she's pretty much already there)! For 10 years, Amy competed internationally in Baton Twirling – a sport that she picked up at the tender age of 9. Amy completed her degree in Physiotherapy largely due to her interest in the body and movement, but partly also because she thought if she was a Physio, she'd be able to 'fix' herself and her multiple injuries. She took on her first yoga teacher training in Thailand back in 2015, and recently completed her second teacher training in Mysore, India... and she's not stopping there. She believes in constantly honing her skills by attending courses and workshops regularly to continue her learning as a student. As a teacher, she specialises in backbends, inversions, and the combination of them both – the YM team often joke that Amy probably has a spine made out of cartilage! Her most memorable yoga class? Teaching at an ashram in Rishikesh, India, which overlooked the sacred river Ganga, and had large monkeys climb through the glassless windows to join the class! 
Stay tuned for the second part of the Meet The Teachers series... but if you're already convinced and want to learn from these amazing teachers, head down to any of our studios to register, or find out on our Academy page @ www.yogamovement.com/YMTT200!