Hey Putri! For the YMers who don't know your official title, what's your role at YM?
Well my peeps call me a walking jukebox... so the most appropriate "title" might be " Human Spotify Playlist". But I also dance a lot, so maybe "Human Music Video"?
Accurate... but you know that's not what we meant!
Haha, okay fine... hello YMers! I used to work shifts at Front Desk for four years, mainly at Orchard 22 but definitely at every one of YM's six studios at some point in time. Now that I'm done with school, I work full time as Studio Boss of YM's Tiong Bahru studio.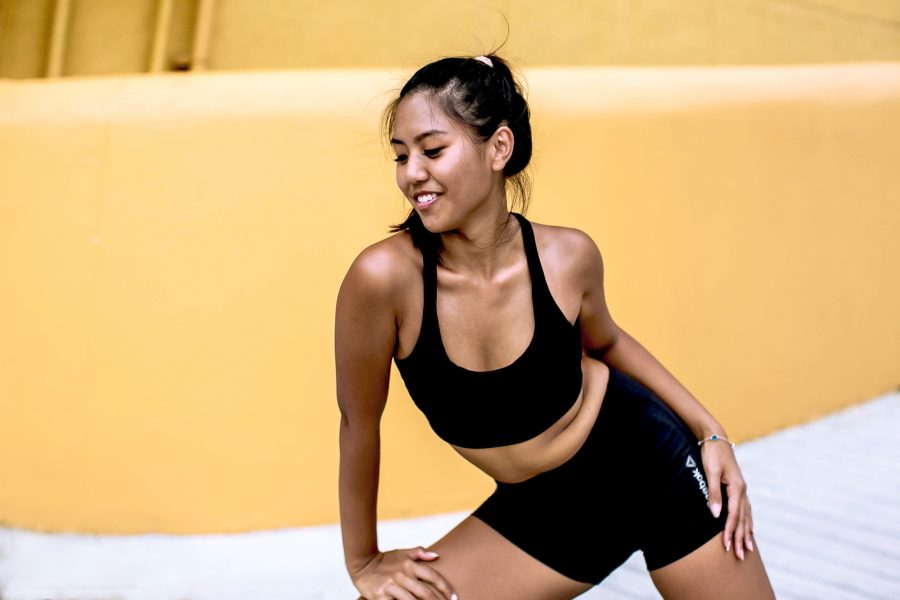 You really are a YM OG... and, now that you mention it, it's probably time to add "Human Music Video" on to your business card! We always knew you can dance, but how did you first get into it?
I took my first ballet lesson at 3 years old, and stuck with ballet for 15 years. I was a very fat kid... jumps were really hard, but the chub couldn't hold me down! Then when I turned 18, I gave hip hop a go just for the sake of trying something new and instantly fell in love! The music was more cool, the moves were cool, and it felt super freeing. No matter what kind of dance, though, its my happy place. It's the perfect way to let loose for a few hours and let everything go!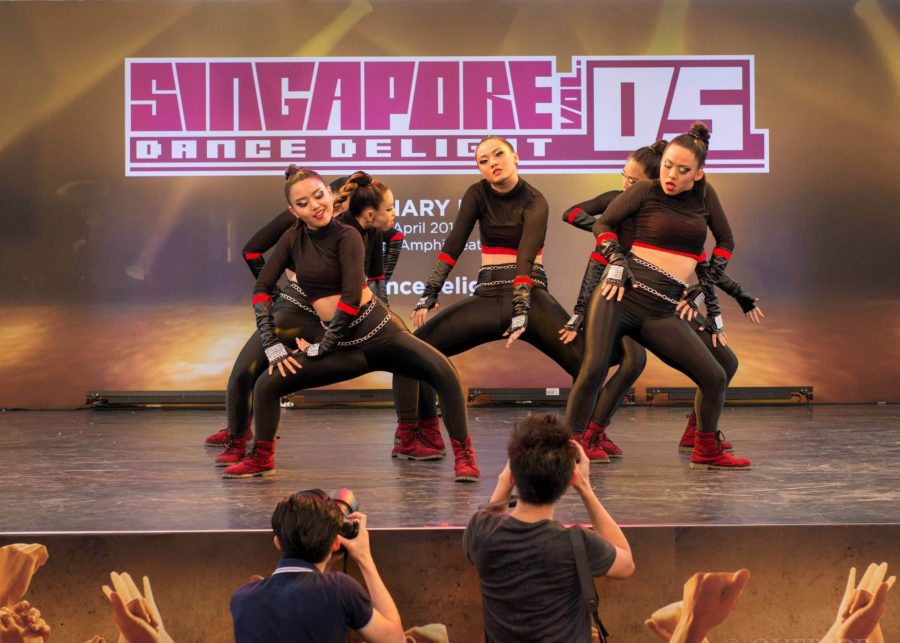 What's the best dance memory you made in 2017?
Easy. Yoga Movement's #YMFamGoesGlam holiday party. Pete, the director of YM, challenged me to a dance off. And we had a dance off. And I won.

Yes, it was a pretty epic shut down! Are you planning to keep up with dancing in 2018?
I really hope to! Performing is the ultimate pick-me-up. It takes maybe 3 months of dedication and training to nail 1 hour on stage, but it's so worth it. It's great to have choreography to work on with a team, and to then to all experience that adrenaline rush on stage together as the music starts. Every performance gives me stage fright, jitters, butterflies, you name it... but it's all part of the fun!
Do you practice yoga to help keep flexible for dance?
To be totally honest... this year I've been slacking on my practice and my dance. I've done all YM class types, and I do get myself onto the mats, but maybe most of the yoga I did was for my IG holiday pics! My free time mostly went to planning holidays and seeing the world in 2017! That's exactly my goal though for 2018, though... to get myself fit again with yoga and dance.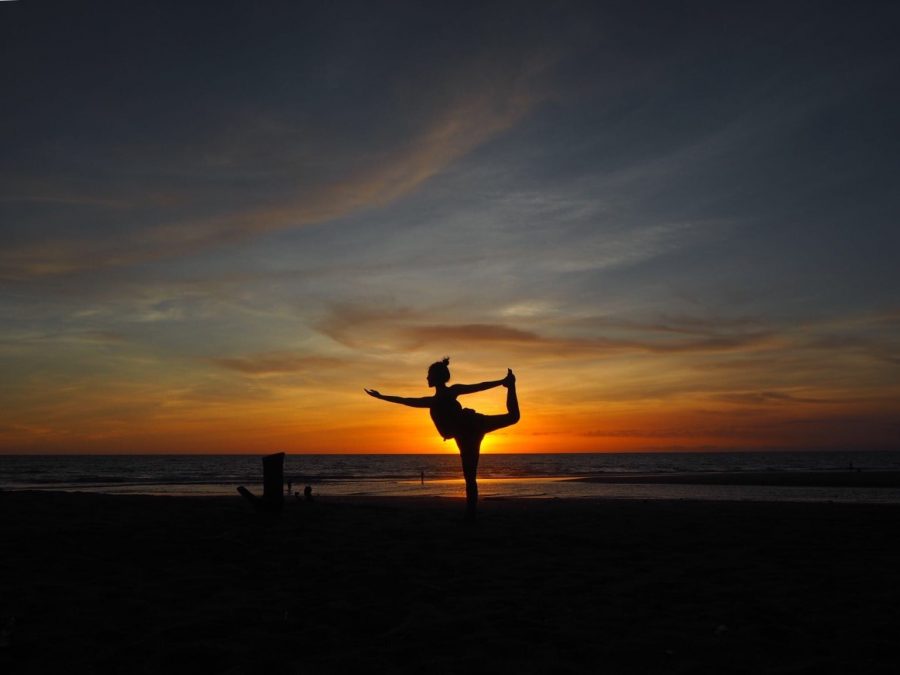 Yoga, dance, travel... as far as we're concerned, they're all epic ways to keep on the MOVE!
Yes, I'm ironically maybe most active when I travel! I waste no time! I'm super organised and plan everything ahead so that I can see as much of each place as possible. Travel ain't cheap, man. When I leave I want to be sure that it's with no regrets, that there's no need for a repeat trip, and am ready to take on a new destination!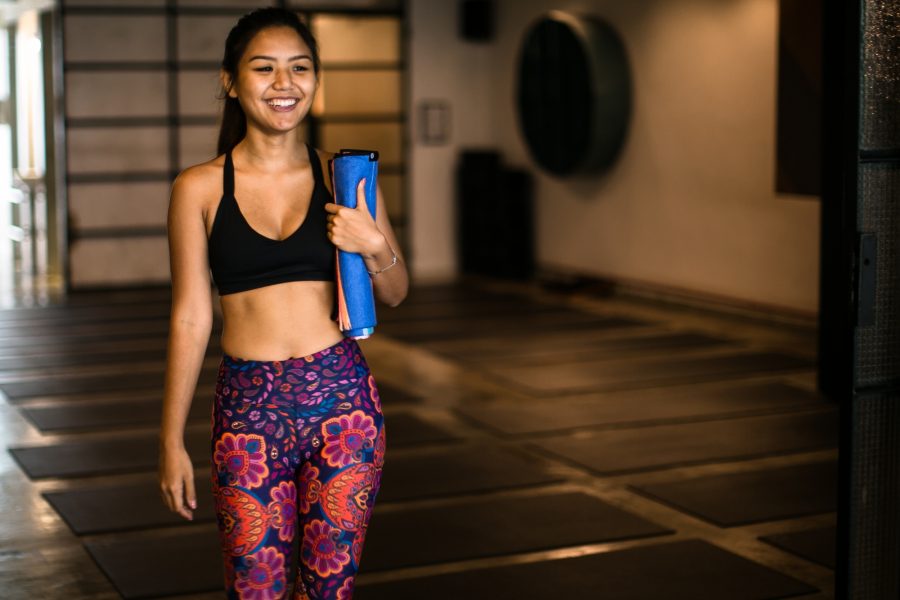 Do you have big adventures planned for 2018?

Yes, but not the destination travel kind of adventure. I ran around so much in 2017 that I want to use 2018 to ground myself... to get back to things like yoga and dance that I know I love, but also to see how I can keep moving forward in career and relationships and all the other things that I'm around on a daily basis. I'm super lucky because regardless of title, YM's like a second home to me and the people are like family, which makes it kind of the perfect place for this kind of new year resolution!
---
We're always glad to see you, and to watch you grow! YM's 2018 will be all the more epic with you Putri, catch up soon at Tiong Bahru!

*Singapore Volume 5 Dance Delight Image Copyright Shane Chong photography.