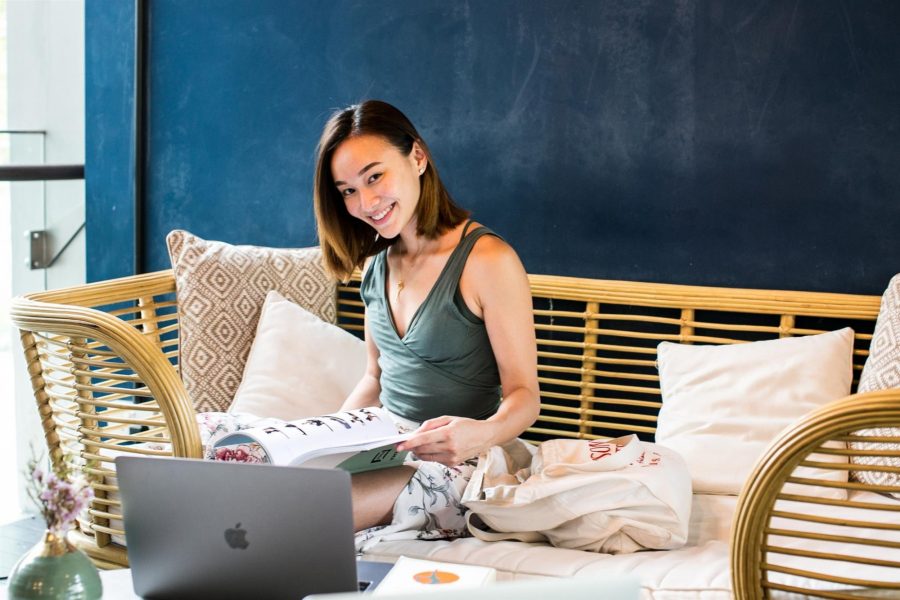 When I finally decided to take on a teacher training after about eight years of practicing yoga, I had a few considerations in mind: the teacher training had to be Yoga Alliance accredited, and I had to enjoy the style(s) of yoga that was going to be taught to me. I wanted to be able to take my teaching anywhere in the world, and it was important that the training was something that I was interested it, or something that would make me versatile enough to teach various styles.
However, my road to a yoga teacher training has been an eventful one to say the least. After signing up for three teacher trainings in 2017 at different schools that were all cancelled due to poor sign ups, and one more in 2018 at YM that I had to sit out of due to overwhelming response, it was finally time to embark on my teaching journey at Yoga Movement's 200HR Teacher Training course, YMTT200…
By day, I work as Creative and Content manager at the Yoga Movement HQ. Making sure that the YMTT200 course materials are as substantial as they are well-dressed is part of the job… and was what basically got me sold on the course. YMTT200 also fulfilled my considerations: for one, YM received the stamp of approval from Yoga Alliance, allowing me to clock 200 hours of training with the option of adding more hours to my belt over the years. Also, there wasn't a specific style of yoga that's being taught at YMTT200 — that means, I got to dive into the different styles of yoga that speaks to YM's seven class types.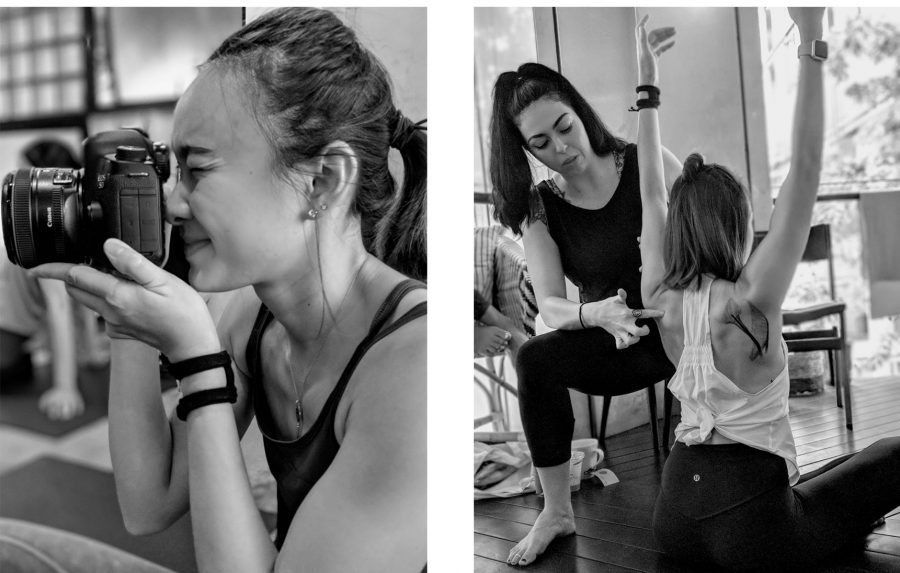 Credits: Yari (@whenyarishoots)
I feel ya: nine weekends is no easy feat, but it's an extremely fair trade-off for the wealth of knowledge you'll receive at the end of it all. You'll be immensely proud of yourself for being able to lead a class, and getting them into the right shapes just through verbal cues. Take it from me: having taught rhythmic spin, you'd think that teaching yoga would be second nature, right? Wrong. Learning a new language, Sanskrit, became the least of our concerns. Instead, we all started off struggling to verbalise even the simplest of cues, such as stepping your foot forward into your high lunge; and panicked even more when our teacher trainer and Teacher Manager, Selina, began prodding us on which muscles to engage. Over the nine weeks, you see the stark improvements that you and your peers make… and you know that the long weekends were all worth it. 
I remember being nervous about working full-time on the weekdays, and studying from 8am-6pm during the YMTT200 weekends. Was I going to have time for dinners with my family? Will I feel burnt-out? And most importantly… no naps for nine weekends?! But it was all totally doable — mind over matter! So now, allow me to shed light on the demands of YMTT200 so that you can be the judge to decide if this teacher training is for you! 
TIME
Yes, you'll need to make some sacrifices. Plan your schedule a week ahead: perhaps dinners on weekday nights in case you get too tired after long hours of theory and practical work on the weekend. Remember to factor in the two classes you need to fulfil each week, for nine weeks — those classes are crucial, as they contribute to your 200 hours, and you cannot graduate if you don't complete them by the end of the course!
Tip: As much as possible, aim to complete the two classes early in the week, so you won't have to scramble to find a suitable timing as the week draws to a close. Try squeezing in a pre-work yoga sesh so that you'll have more time after work for social life!
CURRICULUM 
The YMTT200 course consists of practical, theoretical, and philosophical content. Classes are admittedly a little tougher at the start, but gets easier and lighter towards the end (gotta drill in those fundamentals first)! Linguists will enjoy the module on Sanskrit, Biology geeks will love learning about the human anatomy, and wisdom seekers will have a ball reading about Yoga Sutras. None of the above? Fret not, you won't be having your head buried in books all nine weeks. YMTT200 is very much a practical course, so expect to be participative!
Tip: Don't be shy to put your hand up when the teacher calls out for volunteers! You'll learn much more from presenting and receiving feedback. Also, you'll never know when the teacher trainers will spring a surprise on you by getting you to teach your sequence… so it's always better to be prepared to speak in front of an audience!
YOUR YOGA PRACTICE
Chances are, you're not going to be able to zone out in your practice as a teacher trainee. Now that you're developing a teacher's mind, everything that happens in class becomes amplified. As soon as you step foot into the practice room, you'll be taking mental notes of the teacher's tone of voice, vocal cues, the sequence of the class, your own alignment… the list goes on!
Tip: When the class ends, scribble down or type out key pointers that you learnt in class so that you can apply it to your own teaching.
YOUR ASANA PRACTICE
If you're working towards a pose (asana), YMTT200 is the time and place to practice because your teachers and peers will be around to guide you. In my intake, many of us were working towards an arm balance or inversion, and would practice religiously every week. It was an amazing feeling of accomplishment when we all nailed our goals together by the end of nine weeks!
Tip: Commit to practicing the same pose during your break times — but remember to do so safely… or seek help from your YMTT200 teacher trainers if you need assistance.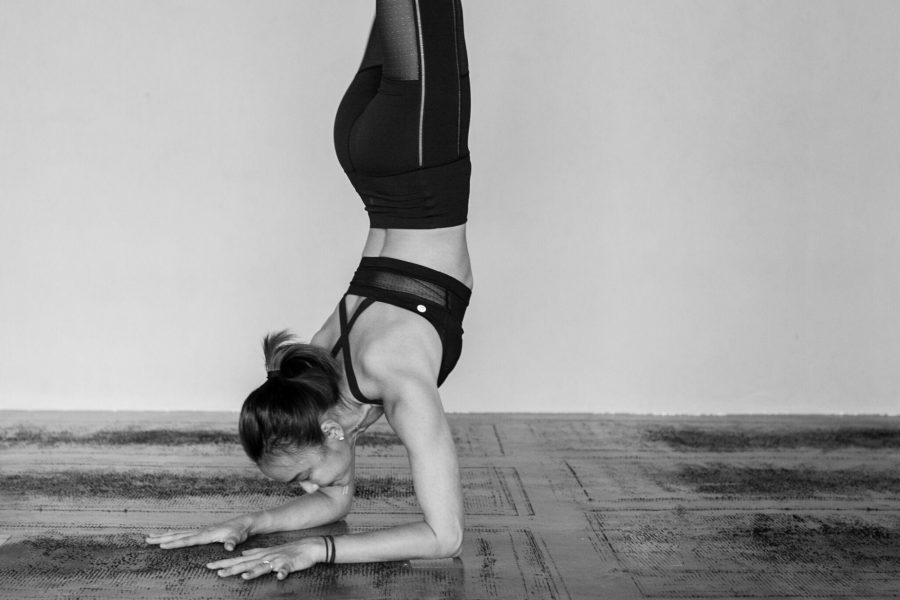 A proud graduation photo of what I've been working towards, nine weekends long!
Sounds good to you? Our next intake of YMTT200 begins on September 15, and registration is still open! If a weekend teacher training is not your jam, then mark your calendars: our first weekday teacher training happens from August 19 to September 13, 2019. Find out more on our Academy page, drop us an email to enquire, or sign yourself up at any of our studios!